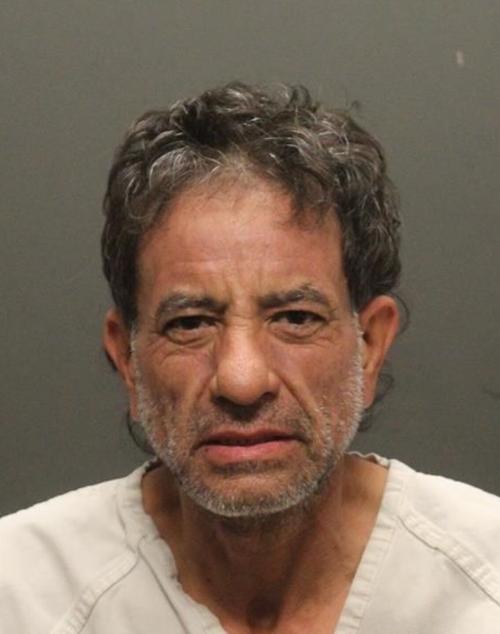 A 54-year-old man has been arrested in connection with the fatal shooting of another man who police said had just reported being involved in a verbal altercation and that he was following the other person involved in the argument.
Tucson police said Monday that Pedro Garcia Martinez was arrested last week and jailed in connection with the shooting of Luis Barraza-Bautista, 30, on Nov. 15. Police said Barraza-Bautista died from his wounds on Nov. 18, and that Martinez is now facing second-degree murder charges.
At about 7 p.m. Nov. 15, officers responded to a welfare check after 911 dispatchers received a call from a man who said he had been involved in a verbal altercation with another man and that he was following that man in his vehicle.
The caller provided the 911 dispatcher the license plate of the other man's vehicle. A short time later, the caller no longer would respond to the dispatcher and the sound of gunfire could be heard in the background of the 911 call.
Shortly afterward other calls to 911 reported gunfire and that a vehicle had crashed into a home in the 3000 block of E. Via Genovesa, near South Country Club and East Drexel roads. Police officers found that the driver of the vehicle that crashed had been shot and they administered first aid to him. The man, now identified as Barraza-Bautista, was taken to Banner-University Medical Center with life-threatening wounds.
Detectives learned that Barraza-Bautista was involved in a verbal argument at a nearby parking lot with another man. The man left in a red pickup truck and was followed by Barraza-Bautista. It was while Barraza-Bautista was on the phone with 911 that the shooting took place, police said Monday in a news release.
On Nov. 16, Martinez was located by police in the area of East Golf Links and South Craycroft Road. He was taken into custody and initially booked into jail on suspicion of aggravated assault.