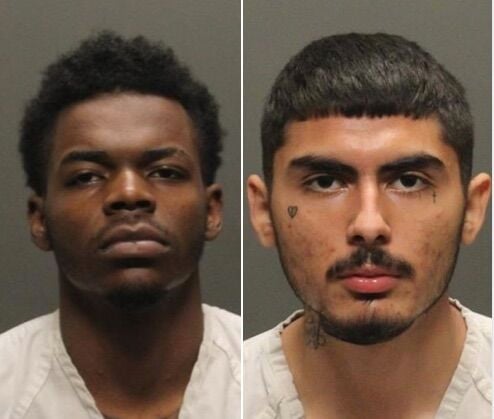 Two men have been arrested in connection with the fatal shooting Dec. 30 at a laundromat in a shopping center on the city's east side.
Tucson police said Darrel Dequann Ingram, 19, and Herald Phillip Lauterio, 19, were arrested and booked in the Pima County Jail. Both men are facing charges of murder, aggravated robbery and armed robbery in the shooting death of Justin Gervon Chavis.
Chavis, 32, died in a hospital not long after he was shot at about 3 p.m. Dec. 30 in the 7400 block of East 22nd Street, the Tucson Police Department said.
Bystanders directed police to the laundry business, where officers worked to save the victim until paramedics arrived.
Chavis was taken to St. Joseph's Hospital and died a short time later, a TPD news release said.
Police said Chavis had gone to the shopping center to conduct a drug deal with unknown males when he was shot. Police said Thursday they are trying to identify a third suspect in the shooting.
Anyone with information is asked to call 911 or call 88-CRIME, which accepts anonymous tips.