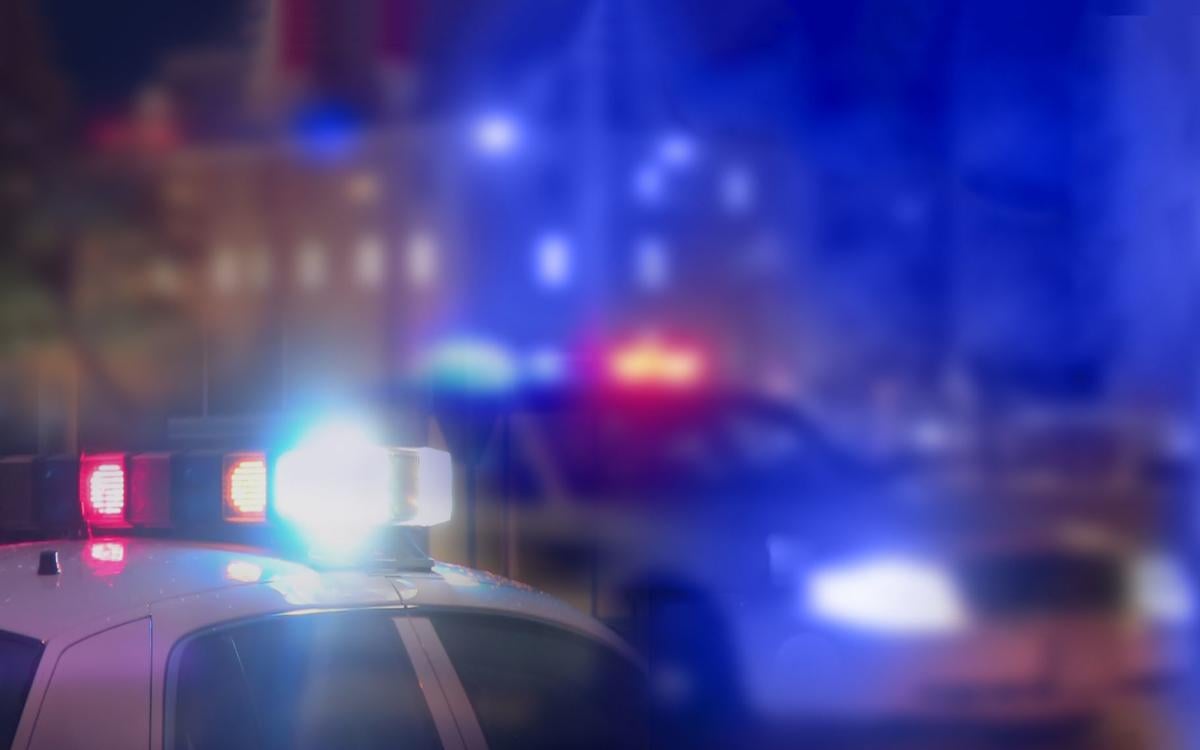 More than 100 criminal court cases in Pima County are under review after a police officer's misconduct wasn't revealed in cases in which she was involved.
Now, defendants in several of those cases are being urged to file for post-conviction relief, which can include requests to be released from jail or prison, a new trial, the modification of a sentence or other relief the court deems just.
The Tucson Police Department officer had been mistakenly left off what's known as the Law Enforcement Activity Disclosure List — previously referred to as the Brady List — for three years. The list identifies current and former law enforcement officers whose conduct needs to be shared with defense attorneys if an officer worked on their client's case.
Such information could speak to the officer's credibility, call into question an officer's testimony and could help negate a defendant's guilt, potentially reducing a sentence.
In Pima County, there are 254 officers on the LEAD list, representing nine law enforcement agencies, as of April 5. Of those, only 30 officers were confirmed to be currently employed by those agencies, according to records requests filed by the Star.
The conduct that landed officers on the list runs the gamut, from lying to supervisors about minor issues such as tardiness, conducting insufficient or negligent investigations and, in some cases, criminal behavior.
The incident that prompted the review of more than 100 cases involves TPD Officer Crystal Morales, who witnessed a fight involving a relative while she was off duty at a Marana bar in 2016.
An internal affairs investigation initially found Morales was dishonest with Marana police, and it was recommended that she be fired.
Despite being notified of the investigation, county, city and state officials failed to place Morales on the LEAD list and, as a result, defense attorneys working on cases linked to Morales were unaware of the bar fight and subsequent dishonesty.
Another unrelated 2016 incident illustrates the impact of officers' conduct on court cases.
In January 2016, a Pima County sheriff's detective and 15-year veteran of the department was indicted on three counts of trafficking, two counts of fraud, one count of theft and one count of theft by extortion, after it was discovered that he was selling items from the department's evidence inventory at local pawnshops.
The County Attorney's Office had to throw out several high-profile burglary cases in which David Tarnow was the lead detective, as his behavior was so egregious that his testimony was no longer viable, Pima County Attorney Barbara LaWall told the Star.
Tucson Police Chief Chris Magnus recently came under fire by the Tucson Police Officer's Association for his decision to assign officers on the LEAD list to desk duty, but Magnus says his department has an obligation to put together rock-solid investigations for the County Attorney's Office and he's not willing to jeopardize that.
"I've been very straightforward about the fact that folks who are dishonest or commit crimes pose an unacceptable risk to the community in terms of receiving complaints and investigating crimes where they might have to testify later on," Magnus said.
"I get it, there are circumstances nationwide where people on a Brady List have been rehabilitated on the stand and their testimony is still viable, but it's a risk I'm not willing to take."
The list, however, isn't meant to portray the officers as not credible, said Deputy Pima County Attorney Jonathan Mosher, who chairs the LEAD committee. It's kept as a way to track information that has to be disclosed in a case.
With multiple employees working on a single case, including attorneys, paralegals, secretaries and law clerks, it makes sense to keep an officewide list of officers that require a Brady disclosure, Mosher said.
"Evolution of the law"
"A lot of (being a prosecutor) is a memory test, with constant filing deadlines. People will fail that memory test if we make them individually remember every officer somehow without a list," Mosher said.
"It's just kind of the evolution of the law that if it's that important that it relates to fairness of the process for a criminal defendant, we can't afford to be making mistakes. We've got to keep a list."
Despite the time and attention that members of the county attorney's LEAD committee spend on reaching out to law enforcement agencies, reviewing cases and updating the list, the process isn't perfect.
The fact that Morales had been left off of the LEAD list since 2016 came to the attention of Pima County Public Defender Joel Feinman in April.
Because of Morales' omission from the list, the Public Defender's Office is reviewing 116 cases in which she was involved, and isn't even a quarter of the way through, Feinman told the Star.
The number under review doesn't included cases handled by the Pima County Legal Defender's Office or Office of Court Appointed Counsel, which also handle cases for indigent clients, or private attorneys.
A cursory search for cases associated with Morales' name turned up "voluminous" results, although her level of involvement in individual cases isn't immediately clear, said Director of Public Defense Services Dean Brault, who oversees the aforementioned offices.
"The problem is that we have lost track of many of the defendants; their mailing addresses are no longer good, and despite our best efforts they are not even going to get our letter that there is a substantial problem with their cases," Feinman said.
Brault said that while issues involving timely notification of an officer's status or addition to the LEAD list has "flared up at times," the Morales situation is not the norm.
"Jurors get very little information about witness credibility, so any relevant information they can hear can be hugely important," Brault said.
Going forward, Brault would like the county attorney's office to disclose every instance that should be in a timely manner. Whether the information is admissible will be up to the court, but the defense still needs to know everything.
Despite being notified in 2016 by the Tucson Police Department of an investigation into Morales' "possible criminal misconduct and/or administrative violations," the Pima County Attorney's Office, the Tucson City Prosecutor's Office and the Arizona attorney general failed to place Morales on the LEAD list.
In 2017, when the LEAD committee was formed, the County Attorney's Office began keeping track of letters and reaching out to law enforcement agencies to get the final disposition of pending investigations. In 2016, it's possible that the office was waiting for the resolution of the investigation before adding Morales to the list, Mosher said.
TPD ultimately reversed its decision on Morales, but because there had been a finding of untruthfulness during the initial investigation, Morales had to stay on the list.
Herein lies one of the main problems with the list, said Tucson defense attorney Mike Storie, who routinely represents police officers accused of misconduct.
"I completely understand the county attorney's duties of disclosure, but I think the way this list is held over an officer's head is completely unfair and not based on any kind of legal effect," Storie said.
"(The information) never comes into a court case. I've never seen a case where it's been admissible."
All it takes for an officer to land on the list is one member of the chain of command who reviews an internal affairs investigation to believe that the officer was untruthful or engaged in some kind of conduct that could speak to the officer's credibility, Storie said.
If several other members don't sustain that finding and the officer isn't ultimately disciplined, that person still stays on the list, which Storie says he's seen seriously damage careers.
REFINING PROCESSES
The reasons officers are put on the list may not always be admissible and in most cases, the trial can proceed as planned. The decision is made on a case-by-case basis, but what remains constant is that the County Attorney's Office will disclose the information to defense attorneys, Mosher said.
"One of the things we deal with all the time is that a lot of these instances of a finding by the internal affairs of investigation ... has to do with a botched time sheet or a mirror that they replaced on their patrol car because they didn't want to admit they crashed into their garage," LaWall said. "Those kinds of things happen a lot, but they're on the list."
The Pima County Attorney's Office can choose to not call the officer as a witness or file a motion to preclude the information behind that officer's status on the LEAD list, Mosher said. However, the prosecution deciding not to call the officer as a witness doesn't mean that the defense doesn't have the option to do so.
There's no set time period for an officer to stay on the list, but if an officer is placed on the list because of a pending investigation that doesn't reveal any dishonesty, that person's name can be removed.
The County Attorney's Office is creating a process so that officers placed on the list will have some kind of due process, to either challenge their placement or at least have a discussion on the issue, LaWall said.
In addition, the office is looking into a formal notification system to alert officers that they've been added to the list.
"We're refining these processes. We want to make it routine and have consistency across every case," Mosher said.
The County Attorney's Office isn't alone in its work to identify best practices when it comes to the LEAD list. The Arizona Prosecuting Attorney's Advisory Council is developing a statewide best-practices document, which Mosher said Pima County is trying to mirror.
"It's difficult to imagine prosecutors working in an evolving landscape and not having specified best practices to apply," he said. "If we had, we could have fixed this (Morales situation) mistake."