More arguments in Tucson are leading to shootings, and police are responding to the trend by deploying several new, evidence-based strategies to help stop the violence before it happens.
About 5:30 p.m. on March 30, Torey Rashad Brown got into an argument with his roommate, Devon Dee Lewis, in the central Tucson home the men shared. Few details have been made public in the case, but shortly after the pair began arguing, Brown called 911 to report Lewis had been shot. Lewis died at a hospital, and Brown, 42, was arrested on suspicion of second-degree murder. He's being held in the Pima County jail on a $500,000 bond.
Lewis' death was the 15th homicide investigated by Tucson police in 2021, and the sixth that involved a verbal or physical fight. It's also the ninth this year to involve the use of a firearm, according to data provided by the Tucson Police Department.
In the weeks following Lewis' fatal shooting, Tucson recorded its 17th homicide on April 8, when 28-year-old Omar Hernandez-Altamirano was shot to death during a late-night confrontation in front of a south side smoke shop. The suspected shooter, 30-year-old Honorio Juan Nieblas, has been charged with first-degree murder. Hernandez-Altamirano's death was the 11th involving firearms and eighth stemming from a fight.
This combination of fights and firearms is part of the reason Tucson saw a 36% increase in homicides from 2019 to 2020. Last year's 68 homicides was the highest number in a decade, according to TPD's annual homicide report. In 2019, TPD investigated 50 homicides, a reduction of nine from 2018.
Of the cases investigated in 2020, nearly 20% involved fights, which were the most frequent motives for homicide. Fights as a motive also saw a substantial increase from 2019, when it was only a factor in seven cases.
More concerning to TPD officials than 2020's increase is that 2021 is off to an even deadlier start, with three fewer homicides reported during the first three months of 2020 than the same period in 2021. Since October, there have been 41 homicides and during that same period, there have been more than 150 non-fatal shootings involving more than 230 victims.
Faced with data like this, TPD officials say their goal, in the simplest of terms, is to stop people from shooting each other.
"We're trying to push for a more comprehensive approach to dealing with homicide than just throwing a bunch of cops at the problem," said TPD Chief Chris Magnus.
A nationwide trend
The rise in homicides isn't unique to Tucson, but part of a national trend, experts say.
Criminology and criminal justice professor Richard Rosenfeld of the University of Missouri St. Louis conducted a study of homicides in 34 major cities with populations of 250,000 or more. While home burglaries, larcenies and drug offenses all decreased across the U.S., 29 of the cities in Rosenfeld's study saw increases in homicides, and most in the double-digit percentages. In Arizona, Phoenix saw a 46% increase in homicides, and Chandler's homicide cases spiked 133%, according to Rosenfeld's research.
Most cities saw a major rise at the start of the pandemic, which was already expected, given the seasonal changes and their affect on homicide trends. But in June 2020, everything changed.
"The salient event was the killing of George Floyd and widespread protests against police violence," Rosenfeld said during a March 4 virtual presentation for the John Jay College and Harry Frank Guggenheim '"Crime In America" symposium.
Nationwide, homicides began to increase in June, although Tucson saw its largest jump at the end of the year, with 10 homicides in November, followed by seven in December.
"I do think the pandemic is involved, in part, in the rise we've seen in serious violence because of its impact not only on the general population, increasing stress and strain, but also its impact on policing," Rosenfeld said. "When police officers are short-staffed because officers are out on quarantine or when they're subject to social distancing requirements, that limits the kind of proactive policing that can help to prevent crime."
In addition, many officers were taken off their normal neighborhood patrols to address protests, which reduced the number of boots on the ground to help keep violent crime in check, Rosenfeld said.
Even before the pandemic, TPD was struggling with staffing, as attrition and low base pay have whittled away at the number of officers available to patrol the streets. As of Jan. 12, there were 813 sworn officers in TPD's ranks. That same date in 2020, there were 853 sworn officers
Rosenfeld said urgent action is needed to disrupt the cycle, including police reform that involves redirecting troubled populations to other agencies, and that police departments need to implement and expand evidence-based strategies to combat the problem.
"We have to, even amid the continuing pandemic and restrictions its imposed upon policing, redouble efforts at so-called pro-active policing or hot spots policing. That is the single most effective policing strategy to reduce crime," Rosenfeld said. "Perhaps the second-most effective strategy the research is now showing, is this so-called focused deterrence strategy, which calls on the police and other criminal justice actors and social service agencies to focus their attention on those relatively small number of individuals who are disproportionately likely to become the next violent offender, or for that matter, the next victim."
Rosenfeld said that communities also need to focus on restoring social service interventions and that police need to make their core mission addressing serious violence and property crime.
A holistic approach
The two strategies Rosenfeld touted as being most effective are already being used in Tucson, in addition to a handful of other evidence-based initiatives.
"We're trying to be sophisticated with the scarce resources we've got and take all that data that we can and identify essentially hot people that might commit crimes, hot spots and problematic behaviors," said Captain James Wakefield, who oversees TPD's criminal investigations division.
The department uses data from homicide, non-fatal shootings, and the national ballistics database, among others, to try to identify locations where there is a high-frequency of violent crimes. Once they have identified those hot spots, the idea is to get patrol officers into the area with more frequency. They're also working with community members and social service agencies to get into neighborhoods and identify the problems.
One of the places on which TPD is focusing its efforts is the Knights Inn, on South Craycroft Road near East 22nd Street. In the past five years, the motel has been the site of five homicides and 29 non-fatal shootings. In 2020, police have been called to the inn 130 times, and this year, there have already been 25 calls for service to there.
As a result, the inn is now an active project in TPD's COMPSTAT 360 program, which takes a holistic look at crime reduction.
"There's obviously a problem there, so we've been digging to get to the underlying cause of the problem or the location itself," Wakefield said.
That means looking beyond crime and also evaluating the environmental factors of the location, including lighting and street design, and getting the appropriate agencies involved in areas like taxes, licensing and code enforcement.
"We've involved other city agencies in looking at this, we've looked at 'How do we go after this hotel and force them to take on some greater accountability?'" Magnus said. "We've looked at how to potentially involve the neighborhood in this and raise awareness on this issue."
TPD Assistant Chief Kevin Hall said part of the process also involves talking to nearby businesses, as well as neighbors, to gauge the impact of the hotel's hot spot status on surrounding residents who have a legitimate investment in resolving the "chronic, systemic problem."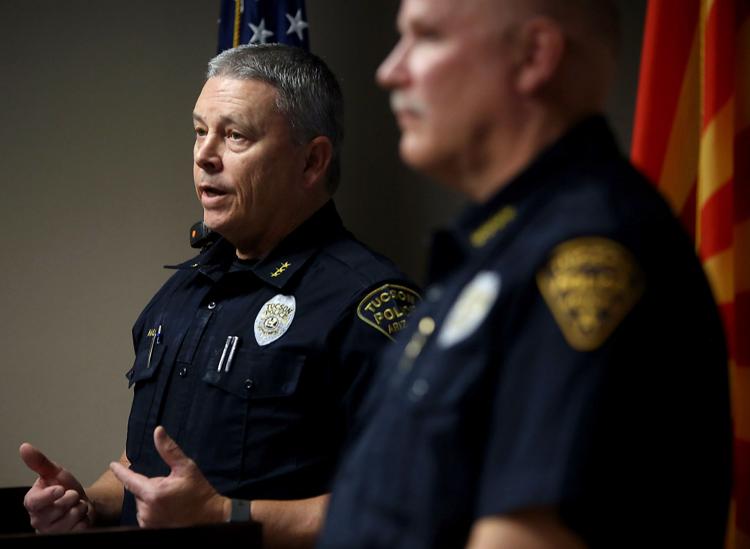 "I've been here 29 years, and I started in that sector," Hall said. "It was just as bad in the early 90s as it is now."
If the Knights Inn project is successful, TPD's goal is to sustain and replicate its effect in other hot-spot areas around town.
Focusing on youth
Rosenfeld's second-most effective strategy, focused deterrence, is also underway in Tucson, especially when it comes to young offenders.
In recent years, Tucson has seen an increase in violent crimes committed by teenage offenders, who are not affiliated with traditional gangs who base their allegiances on territories.
Tucson's "hybrid gangs" don't exhibit any loyalty to a specific group but are still committing violence, either alone or with other teens.
In early March, 32-year-old Travon Lewis Lavender was shot and killed during a confrontation between two groups of juveniles, the latest in an ongoing dispute between the boys.
Lavender's girlfriend — the mother of one of the involved youths — was also assaulted during the March 8 east-side incident, which happened as a result of a fight that had happened earlier in the day. Shortly before 8:30 p.m., one of the groups arrived at the apartment complex looking to confront the other group, and located the mother of one of the boys. They began assaulting the mother, and her boyfriend, Lavender, who was shot during the confrontation. The case is still ongoing, but no arrests have been made.
"If we can help facilitate getting them that deterrent and getting them removed from the other social group that's involved in that, we feel like we should have some greater degree of effect in disrupting … the social contagion of violence, of removing them from that contagious atmosphere," said Assistant Chief John Strader.
TPD is taking a phase-in approach when it comes to working with local agencies to assist in their focused deterrence efforts, but that approach has started at the youth level, Strader said.
"We've partnered with several community organizations to start with those juvenile groups that are not the gun-toters, but are gun-toting associates, and are more susceptible for this intervention and outreach," Strader said.
TPD is currently working with Higher Ground, Goodwill Metro Youth Program, Boys to Men Tucson I Am You 360 and others to help deflect and deter would-be youth offenders. The idea is that eventually, the department will have a "rolodex of community partners" they can call on to help out, Strader said.
The effort to bring in outside groups to assist in deflection, deterrence and other alternatives to arrest is similar to Magnus' work to reduce violent crime in Richmond, California, when he was the city's police chief.
Richmond, which is across the bay from San Francisco and north of Oakland, had one of the nation's highest crime rates before Magnus' arrival as chief in 2006. By 2013, Richmond reported its lowest homicide rate in 33 years, which, at the time, Magnus credited to multi-pronged efforts by the department and community.
He is hoping an updated version of that multi-pronged approach will find success in Tucson.
People and places
One of the final — but perhaps most important — tools in TPD's arsenal is its newly implemented Place Network Investigations.
PNIs are happening in six other U.S. cities and are based on empirically founded research and data surrounding gun violence. It's a type of place-based investigation, which means that the vast majority of violence occurs in a very small number of places within any given jurisdiction.
In Tucson, 60% of last year's shootings occurred in 4% of the city's geographic area.
"It is pretty much well-grounded throughout criminology that this occurs," said Hall, the assistant police chief. "They find the same thing with offenders. Basically, you have a very small percentage of offenders who are responsible for the vast amount of gun violence that occurs out there."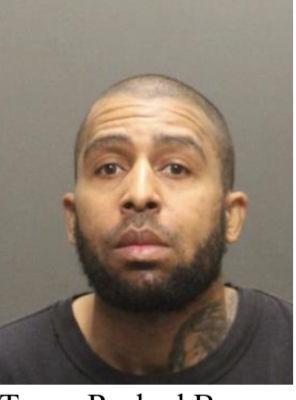 When police combine the two — geography and offenders — they can predict to some degree where gun violence where occur, as happened when PNIs were used in Cincinnati and Las Vegas, Hall said.
"Much like human beings, who form these relationships and networks, those same types of networks occur at crime places. When people are in these places and involved in crimes, they network to other places," Hall said. "PNI takes into account those networked places and not only addresses the place where the crime is occurring, it's addressing all the other place that are feeding into that location."
That's where the sustainability kicks in, Hall said.
Traditionally, police will find a troubled location, do a lot of work to clean it up and then eventually move on to address the next problem area. Because PNI is a three-year initiative, police will have the time to break down the networks and remove the surrounding locations.
"What we're finding with this particular initiative is that if we take away the surrounding locations, the sustainability is built in," Hall said. "Because they don't come back, because we took out the whole network, as opposed to just one component of the network."
Magnus said that it doesn't stop there. Because socioeconomic and other factors contribute to the creation of these networks and places, police need the community's help.
"The community has to be an equal partner with an equal voice about what happens in their neighborhoods and how to fix these problems," Hall said. "That's why so many agencies haven't done as well as they'd like. It's so hard to build those collaborative relationships, and as police officers, sometimes we have a hard time listening to community members talk about their own neighborhood and what their neighborhood feels."
Involving the community and bringing in others who can help in other capacities is just as important as the research-based strategies TPD is deploying, Hall said.
"We do need to be able to listen to people who have those lived experiences, who maybe were involved in gun violence, who maybe did a little prison time or something," Hall said. "We need to bring them into the conversation."
Magnus is familiar with this approach. The effort to curb violence in Richmond relied heavily on people with lived experiences going into the neighborhoods and engaging community members. Magnus is hoping the same will be effective here.
"It didn't so much involve the Police Department as it involved the kind of effort (Hall) is talking about," Magnus said, adding that it started with recognizing the trauma at the root of many of these issues. "We don't have to feel sorry for people to acknowledge that there are things that can still be done to help them change their lives and, frankly, stop being shooters."
Magnus said he saw firsthand in Richmond the importance of different types of outreach.
"They have to see a path forward that starts with somebody who cares about them," Magnus said. "And that somebody isn't going to be the police. It's just not. We can do a lot of things, but we're not going to have relevance to that population in terms of addressing trauma."
The one bright spot to the situation is that the clearance rate in these increasing homicides has remained high. In 2020, TPD cleared 72% of its homicide cases, and the clearance rate for this year is 80% to date.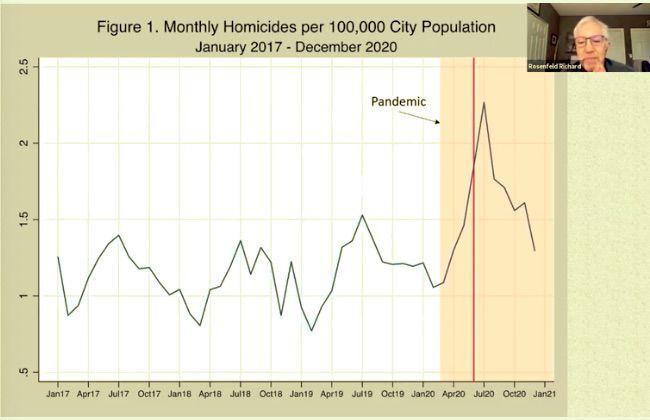 Wakefield said the vast majority of community members trust police officers and are willing to talk to investigators if it means helping to solve a crime, which speaks to the force's high solve rate.
"We're solving these crimes, and one of the reasons we're solving them is people are so networked," Magnus said. "But that doesn't really prevent the next crime."
That all points to the importance of disrupting the full network, rather than simply removing a single person from the equation, Strader said.
"We're laser-focused on disrupting the cycle of violence," Strader said.
The flip side to disrupting this cycle is ensuring that police are careful to not abuse their power or catch anyone up in the system who is not an actual threat.
"That's one thing that's built into our hot-spot program. When our officers are moving through those geographic areas, it's important to us to tell them to not cause harm to those community members," Wakefield said, giving the example of a person sitting at a bus stop at 7 a.m., clearly on his way to work, who has a 10-year-old warrant for drinking in public. "It's not advantageous for us to serve that warrant. It's going to cause harm in his life. That's not the intent of the program; it's not zero-tolerance."
Magnus said the idea is to target problem people and situations rather than just cast a wide net.
"We have to do things differently, and that cannot be just placed on the police," Magnus said. "If we are truly a community that believes in the sanctity of life, we better get on this in a substantive way because this is a contagion, and it will continue to spread in a way that has a much more significant impact on the rest of the community if we don't deal with it."