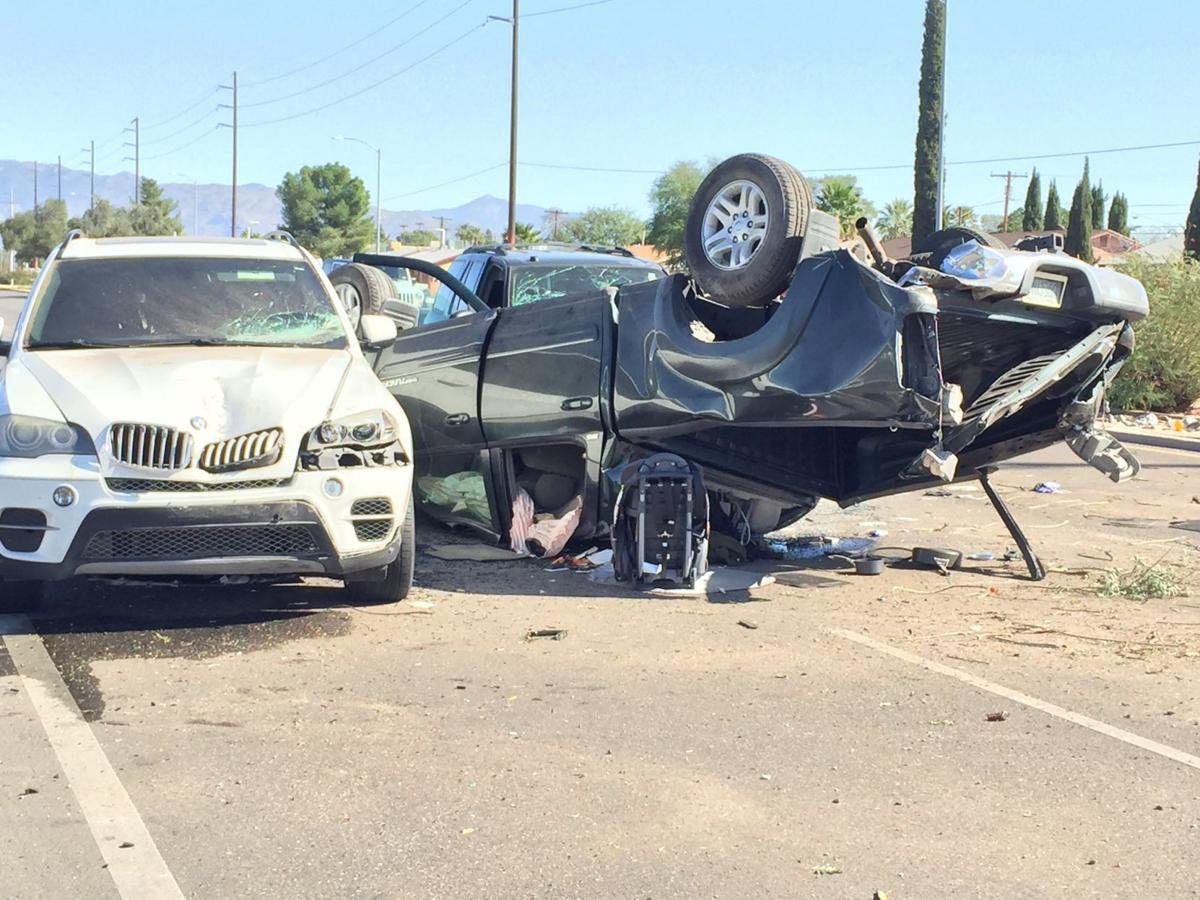 A woman has died after a hit-and-run rollover crash involving four vehicles in midtown Tucson, officials say.
The woman was driving eastbound on 22nd Street when she was rear-ended by a vehicle traveling at a high rate of speed around 12:20 p.m., said Sgt. Pete Dugan, spokesman for the Tucson Police Department. The crash caused her truck to go over the median and roll over into westbound lanes, where she was hit by two vehicles, Dugan said. 
One other person was transported to the hospital with minor injuries. A child was in one of the vehicles but the child was uninjured, Dugan said. 
The driver in the vehicle that initially hit the woman's truck fled the scene. Dugan said the vehicle was found abandoned several blocks away from the scene of the crash. Officers are still looking for the driver of the vehicle. 
Tucson police officers shut down eastbound and westbound 22nd Street from South Wilmot to South Craycroft roads for a few hours due to the crash. The road has reopened.
Anyone with information about the incident is asked to call 911 or 88-CRIME, an anonymous tipster line.
The investigation is ongoing. This story will be updated.
What you missed this week in notable Tucson crimes and court cases