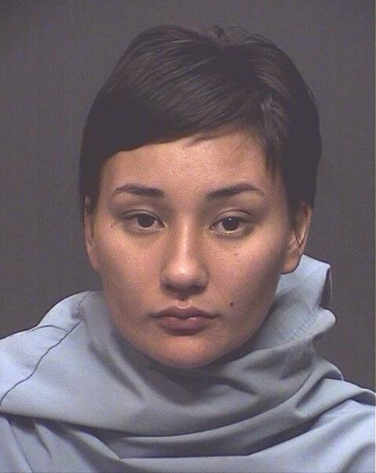 A Tucson woman pleaded guilty last week to manslaughter and assault for causing a crash that killed one person and seriously injured three others after being hired to drive people from the border to the Phoenix area, officials say.
Cindy Lee McGonigle, 25, and another passenger picked up three people in March 2015 who had walked around a Border Patrol checkpoint, according to the Pima County Attorney's Office. When agents attempted to stop McGonigle's van, she fled. Officers pursued her for more than 35 miles.
She eventually crashed and was ejected from the van along with the other four occupants, says an Attorney's Office Facebook post. She pleaded guilty last week to one count of manslaughter and three counts of aggravated assault with a deadly weapon or dangerous instrument.
McGonigle's sentencing is scheduled for May 13.