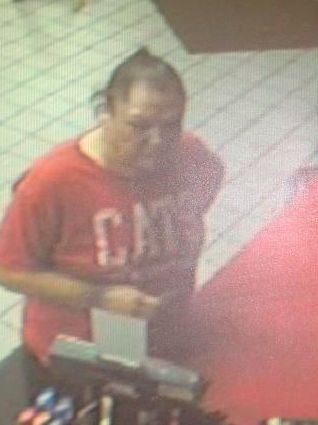 An 88-CRIME tip led to the arrest Wednesday of Cynthia Morgan in  connection with the use of a stolen credit card.
Tucson Police Department robbery detectives detained Morgan, 44, near South 12th Avenue and West Ajo Way, said Sgt. Chris Widmer, a police  spokesman.
Morgan was arrested and is facing charges of forgery and fraudulent use of a credit card, Widmer said. She was booked into the Pima County jail.
On May 29, the cedit card was stolen during a robbery near East Pima Street and North Alvernon Way, said Widmer.
Later that day, the stolen card was used at a Shell Gas Station at 3902 E. Grant Road by a woman captured on a surveillance camera.
The woman was described as being 5 feet 5 inches tall and weighing about 220 pounds. She had black hair, and a tattoo on her right wrist.
She was last seen wearing a red shirt with the word "CATS" on the front.
Detectives are continuing their investigation into the robbery, said Widmer.
Get local news delivered to your inbox!
Subscribe to our Daily Headlines newsletter.