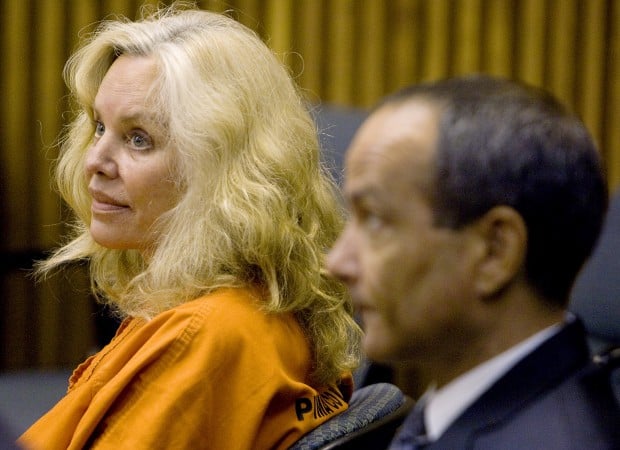 There will be no shuffling around of inmates at the Pima County jail despite the efforts of murder suspect Pamela Phillips' attorney.
Defense attorney Peter Herberg filed a motion last week asking Judge Charles Sabalos to keep any inmates who are represented by his colleagues at the Pima County Legal Defender's Office away from Phillips.
Herberg told the judge he wanted to make sure his office could continue to represent Phillips by ensuring no conflicts of interest could arise. By moving other inmates his colleagues' represent away from Phillips, Herberg said they could diminish the possibility of someone becoming a "false jailhouse snitch."
Phillips, 53, is charged with first-degree murder and conspiracy to commit first-degree murder in the Nov. 1, 1996, death of her former husband, Gary Triano.
Prosecutors said they believe Phillips paid her former boyfriend, Ronald Young, $400,000 to kill Triano.
Young and Phillips were indicted in Triano's death in October 2008. Young was arrested immediately in California and is now serving two life terms. Phillips was arrested in Austria in December and arrived back in the U.S. last month.
Deputy Pima County Attorney Sean Holguin and Lt. Sean Stewart told Sabalos it would be difficult to accommodate Herberg, in part because there is limited space at the jail.
At the end of a hearing, Sabalos said he not only lacked the jurisdiction or authority to issue such an order, but he wouldn't even if he did.
Triano died in the parking lot of La Paloma Country Club when a 17-inch pipe bomb filled with 1 pound of smokeless gunpowder was detonated by remote control as it sat on the passenger seat of his borrowed Lincoln Town Car.