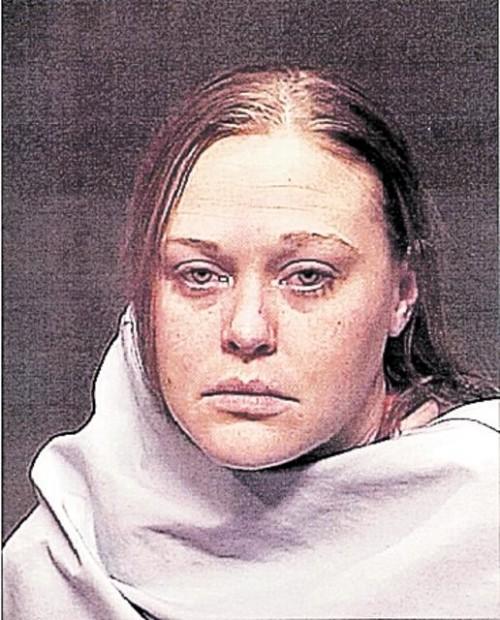 She knew the minute she tried to remove Paul L'Ecuyer's helmet.
Melissa Arrington knew there was nothing she could do to help the bicyclist she had just struck on Old Spanish Trial.
Still, Arrington told jurors Wednesday, she kept talking to him and patting his chest.
"I kept saying, 'Please wake up; please wake up,' " a tearful Arrington said.
Wednesday was the final day of testimony in Arrington's trial in Pima County Superior Court.
Arrington, 27, is facing one count of manslaughter and two counts of aggravated driving under the influence in connection with the Dec. 1, 2006, collision that took L'Ecuyer's life.
According to authorities, L'Ecuyer, 45, was riding his Schwinn in the middle of a 5-foot-wide bike lane when Arrington swerved off the road, struck him and then continued for 800 feet before stopping.
A blood test taken 2 1/2 hours after the collision showed that Arrington, who was driving on a suspended license, had a blood-alcohol content of 0.156 percent — nearly double the minimum DUI level. A witness to the crash, Joanne Jayco, testified that Arrington swerved off the road twice before the collision.
Deputy County Attorney Jonathan Mosher told jurors during opening statements last week that Arrington should be convicted of manslaughter because she showed recklessness by not only driving drunk, but by driving drunk just six months after attending a Mothers Against Drunk Driving event designed to show the results of such behavior.
Assistant county public defenders Matthew Messmer and Michael Rosenbluth contended that the crash was simply a tragic accident.
Arrington testified that she consumed three drinks at Berky's, 5769 E. Speedway, before the crash. She had just signed a lease-purchase agreement for her home in Vail, and she was celebrating with her Berky's co-workers, she said.
When she left for home in her Chevrolet Silverado pickup, Arrington said, she was feeling "completely fine" and "definitely" OK to drive.
A self-described "clean freak," Arrington said she was traveling between 45 and 50 mph when she decided to wash her hands.
"I had reached over to get the hand sanitizer, and all of a sudden my windshield caved in," Arrington said.
Unable to see and fearing someone might hit her from behind, Arrington said she immediately turned on her hazard lights and eased to a stop.
She got out of the truck and walked down the shoulder of the road, thinking she had struck a large animal.
It was only when she got back to her truck that she saw L'Ecuyer in the bed of her truck, Arrington said.
Arrington testified that she got into the bed of the truck twice — once to check for his pulse and once to try to resuscitate him. The woman who had been driving behind her called 911, Arrington said.
Arrington told jurors that she failed a portion of the field sobriety tests because she caught sight of her truck during the turn-and-walk test, and it caused her distress. She also said she couldn't blow into the breath-test machine because she was too distraught and "winded."
During cross-examination, the bartender and exotic dancer acknowledged that she was able to smoke a cigarillo before deputies arrived.
She also admitted she had lied to investigating deputies about how many drinks she'd had and where she had consumed them.
Arrington also acknowledged that her co-workers testified they'd served her five drinks that night, and she never told deputies the collision occurred while reaching for her hand sanitizer.
Mosher also asked Arrington if she was using her hand sanitizer the other two times she swerved off the road.
"I never realized I swerved off the road, but I did use my hand sanitizer several times," Arrington said.
The only time she saw the blinking reflective light on the back of L'Ecuyer's bicycle was when she was being driven from the scene, Arrington said.
One of the people who spoke at the MADD event Arrington attended had suffered severe brain damage after being struck by a drunken driver, Mosher reminded Arrington. The other killed his friend while driving drunk and is himself a quadriplegic as a result of the same crash.
Did she not care about the tragedy that had befallen them? Mosher asked.
"I heard what happened, but as far as caring, I don't know how I can answer that," Arrington said.
In answer to a juror's question, Arrington said she couldn't tell she was driving on the dirt before her windshield caved in.
Jurors heard closing arguments after Arrington's testimony and deliberated two hours before leaving court for the day. They were expected to resume deliberations Monday morning.