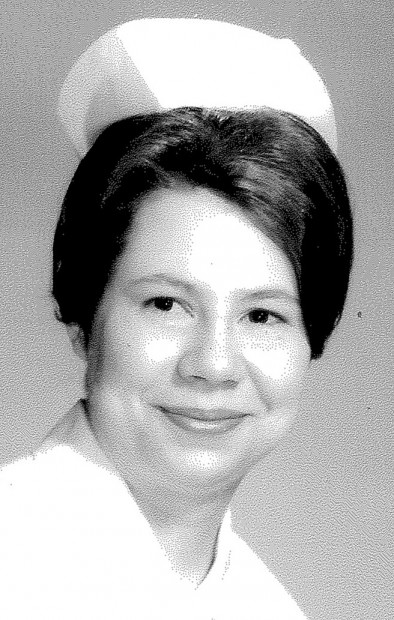 Prosecutors are waiting for autopsy results to determine if abuse and neglect contributed to the death of a 64-year-old woman last week.
Ruthann Jacox died at Tucson Medical Center Nov. 8, 11 weeks after her caregiver, Lea Marie Hughes, was arrested on suspicion of vulnerable adult and child abuse charges.
"Based on the fact Ms. Jacox was the victim in an ongoing elder-abuse case, we requested an autopsy to determine if the abuse was a contributing factor in her death," said Assistant Arizona Attorney General Jesse Delaney.
Jacox invited Hughes, her boyfriend, Gilbert Pierre Peralta Jr., and two minor children into her east-side home five years ago because Jacox had multiple sclerosis and needed help, according to court testimony and Delaney.
Peralta, 39, was arrested Tuesday on suspicion of fraud, fraudulent use of a credit card, theft of more than $25,000, vulnerable physical adult abuse, emotional abuse, unlawful imprisonment and permitting the life of a vulnerable adult to be endangered by neglect. He was released from jail Wednesday under the supervision of Pima County's Pretrial Services agency.
Jacox became bedridden two years ago. In late August, she asked a visitor to take a cellphone picture of her back, suspecting she had bedsores. Once she saw how bad the bedsores were, she asked to be taken to a hospital, where doctors determined the bedsores went down to the bone and were infected.
When she arrived at Tucson Medical Center, Jacox, who weighed 195 in 2007, was down to about 80 pounds. When she died, she weighed 90 pounds, Delaney said.
Police found garbage, dirty clothes, maggot-infested rotten food and dog feces, urine and vomit throughout Jacox's three-bedroom home, court documents say.
Jacox told police Hughes restricted her food intake to between 700 and 1,000 calories a day and her liquid intake to 1 1/2 quarts. She was given a bath once a week and not allowed to speak with out-of-state family members on the phone.
She also told police she was left alone between 10 p.m. and 1 p.m. and she could not call out for assistance because Peralta would become angry, court documents show. She said she'd been outside just twice in the past year and had not seen a doctor in over a year.
Hughes remains in jail in lieu of $75,000 bail on vulnerable adult- and child-abuse charges.
According to court documents, Peralta depleted Jacox's bank account and credit cards by "misuse of a power of attorney and unauthorized ATM/credit-card transactions from 2007 through 2011."
Jacox, a Pennsylvania native, served in the U.S. Navy from 1970 to 1972. She was also a registered nurse for 36 years, working mostly in pediatrics.
Services will be held at 2 p.m. Friday at Immanuel Presbyterian Church, 9252 E. 22nd St.