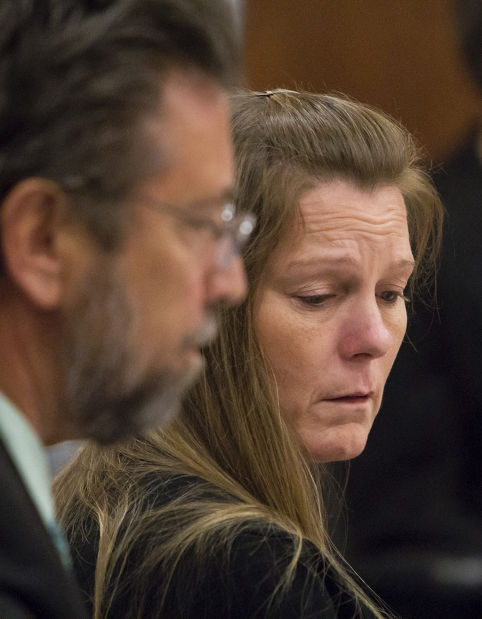 A woman convicted in 2008 of child abuse in the death of her foster child has been sentenced to four years' probation and six months in Pima County jail.
Pima County Superior Court Judge Javier Chon-Lopez  sentenced Penny West  on Monday for the 2005 death of 16-month-old Emily Mays.
Chon-Lopez said the crime appeared out of character for West, who has no other criminal history.
"Whatever happened seemed to be out of character for her," Chon-Lopez said at the mitigation hearing and sentencing.
Despite the absence of criminal history and apparent singularity of the crime, Chon-Lopez said the jail term was appropriate because West has shown no remorse or acknowledgement that she caused the child's death.
"I don't think I'm sentencing an innocent person," he said.
Emily was in West's care when she died of a blunt-force head injury.
Deputy Pima County Attorney Jared Kreamer-Hope said the doctors who treated Emily determined she had extensive brain damage equivalent to that suffered by someone in an automobile accident or who fell from a great height, not a backward fall while standing as West said at trial.
"She was barely above brain dead when she showed up at the hospital," Kreamer-Hope said.
He asked the judge to impose a prison sentence.
West's attorney, Howard Wine, presented four witnesses at the sentencing who attested to his client's caring and honest character.
One of the witnesses, Nohemy Hite, wife of slain Tucson police Officer Erik Hite, said she often entrusted her own child to West's care.
Wine said his client feels terrible remorse for Emily's death and prays daily for her.
"I am confident that Penny West thinks of Emily every day," Wine said.
After West's conviction in 2008, the trial judge set aside the conviction, saying substantial evidence could not support the guilty verdict.
In June 2010, the Arizona Court of Appeals reversed the judge and reinstated the conviction.
West's attorneys appealed but the Arizona Supreme Court upheld the conviction in 2011.
At Monday's sentencing, Wine asked that West be placed on work release while in jail. Chon-Lopez denied the request.
Wine said he intends to appeal West's conviction and sentence.