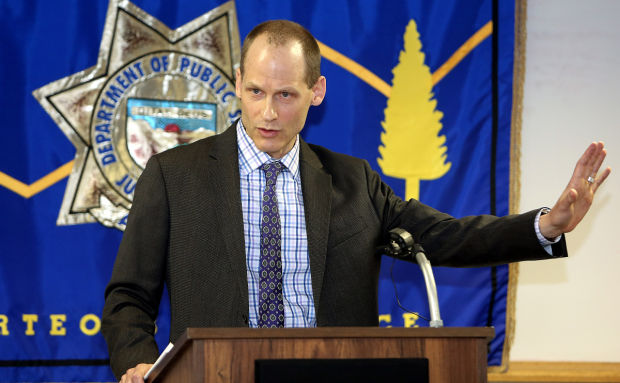 Eighteen people are facing charges in a multimillion-dollar copper theft ring involving Asarco employees, state law-enforcement officials said Tuesday.
Of those facing charges, 15 live in Southern Arizona, including the Globe area, Hayden, Tucson and Nogales, and three live in California, said Assistant Attorney General Mike Jette.
"This is a stunning example of theft on a massive scale," Arizona Attorney General Tom Horne said in a news release.
Those indicted face criminal counts, including illegally conducting an enterprise, conspiracy, money laundering, fraudulent schemes and artifices, and theft involving nearly $10 million in stolen raw copper from Asarco, according to the indictment.
Indicted were Rene Joe Arbizo and Gene Carlo Garcia, who both worked for Asarco, Lillian Campos, Avelino Rubal, Robert Elkins, Caleb Elkins, Quentin Elkins, Angela Rubal, Frank Garcia Duarte, Todd Kennedy, William Stevens, Allen Nichols, Marcos Gallego, Jesus Mariano Luna Vazquez and Louis Ernesto Gallego.
Also indicted were Chun Chen Pedroza, Joanne Hu and Chihchan Lin, all of California.
The crimes began in early 2007, according to the indictment.
The initial investigation began in September 2012 when security at the Asarco mine in Hayden, about 70 miles northeast of Tucson, contacted DPS about large-scale copper thefts. Mine security tracked flatbed trucks loaded with copper plates to a ranch in Marana.
Department of Public Safety investigators stopped a commercial truck and found 48 ingots of unrefined copper. Each ingot measured 4-feet square and weighed more than 800 pounds. They were each valued at about $3,500.
Asarco employees facilitated the thefts, selling the copper to heavy-metal recyclers in Arizona and California at a fraction of the price. The recyclers would then resell it to Chinese importers, investigators said.
Employees working at one of the recyclers even attempted to deceive U.S. customs inspectors by blackening the raw copper to disguise it as scrap, officials said.
Asarco officials could not be reached for comment.
Arbizo and Garcia, who have been fired by Asarco, worked in a section at the mine where the molds were poured, and they also worked loading tractor-trailer rigs, said Jette, who is prosecuting the case.
He said he could not elaborate further because the investigation continues. None of the 18 are in custody.
When asked what took so long for Asarco to discover the thefts, Jette said:
"Asarco is a very successful business, and it is easy to shave off the top. The best analogy is that when it is good times, and a business is making money, they don't necessarily see the fraud."
When a company looks "at belt-tightening to make a profit is when they see the problems," he said.
Jette also said it is difficult for a large company to assess its inventory.
"The company employs 2,700 workers in Arizona. They have good security policies, and they have trusted employees who can violate that trust because they have the opportunity to do so," Jette said.