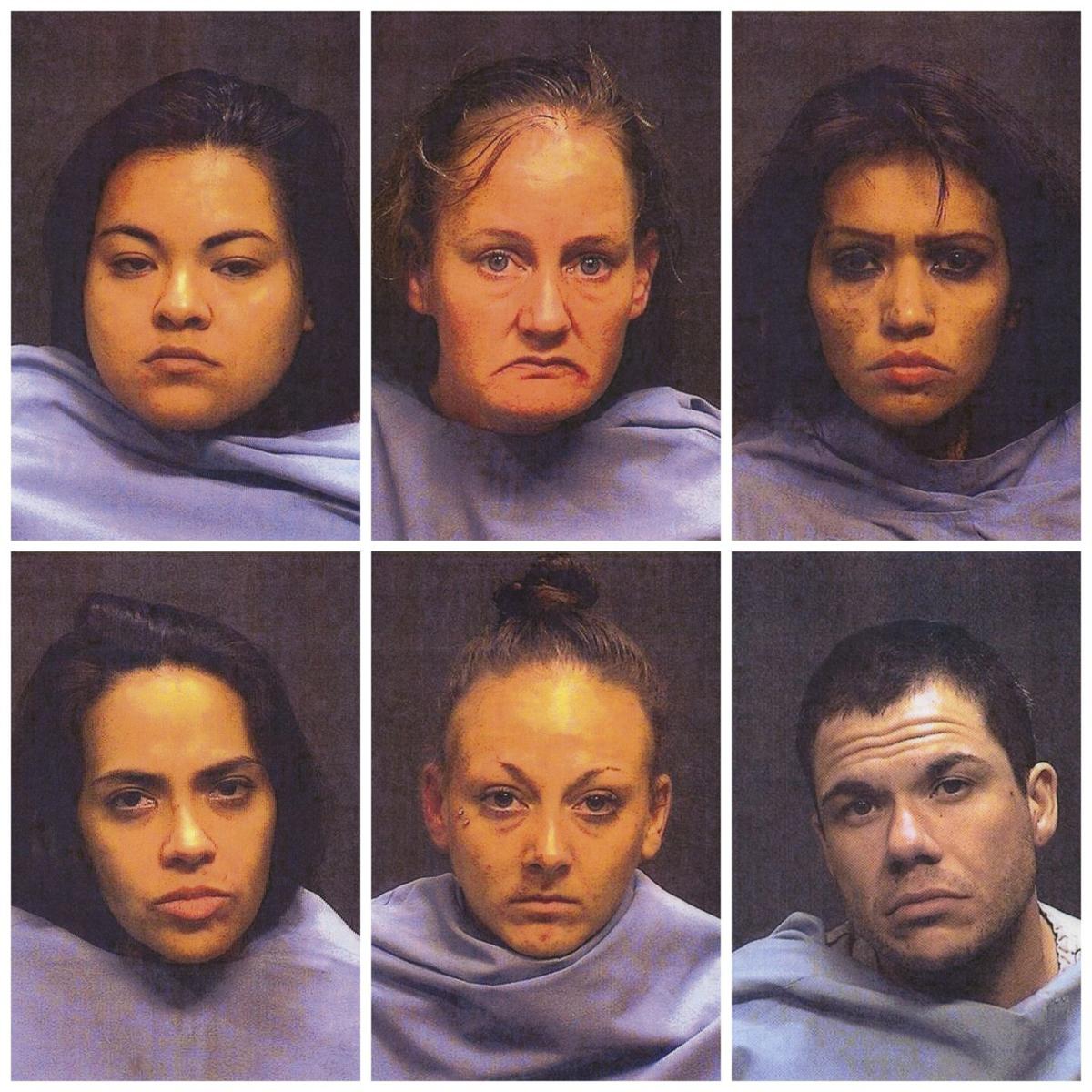 The Pima County Sheriff's Department has released details into the jail assault of a Tucson woman accused of intentionally scalding her 5-year-old daughter.
Samantha Osteraas was booked into the Pima County jail Jan. 5 on two charges of felony child abuse charges after the girl she adopted last year with her husband suffered third-degree burns over 80 percent of her body. The child remains hospitalized.
On Jan. 11, Osteraas was assaulted in her dorm area by several inmates after her case was shown on the news, according to the Pima County Sheriff's Department investigative report into the incident.
Although Osteraas declined to press charges against any of the suspects, the following six people received citations on their inmate records:
Shannon Kay Kern, 39; Esther Diaz Brito, 22; Monica Cruz Rivera, 29; Brook Jean Obermeier, 26; Laura Rocio Perez, 34; and Travis Ryan Kirksey, 30.
The report identifies Rivera, Obermeier and Brito as the suspects in the assault, but all six inmates were cited for their involvement.
At the time of the assault, Rivera was being held in jail on one charge of robbery and one charge of attempted robbery. Brito had been booked on two counts of armed robbery with a firearm, four counts of aggravated robbery, attempted armed robbery and driving without a license. Obermeier was being held on charges of shoplifting and possession of drug paraphernalia, according to the incident report.
The morning of the incident, Osteraas told corrections officers she was being threatened by other inmates because of the child-abuse charges filed against her, the report said.
Osteraas was asked if she wanted to move to a different housing unit, but declined, despite the fact one of the guards told her it would be better for her, the report said.
Shortly before 10 p.m., Osteraas was on the top bunk in her cell when four women entered the room and simultaneously assaulted her, according to her statements to corrections officers.
Osteraas said one of the women held her arms while another woman pulled her hair.
"She also said one of the women punched her in the face multiple times ... and another woman was attempting to grab her feet to pull her off the top bunk," the incident report said.
A jail sergeant broke up the altercation and put the unit on lockdown.
Osteraas told guards that while the assault was taking place, Kirksey, who was being held in jail on child abuse charges, told Osteraas that she was going to kill her.
Osteraas was able to identify all of the suspects involved, but on Jan. 17, she told a jail detective that she wanted the investigation closed and would not prosecute.
She was kept in protective custody until she was bailed out Jan. 26.
Be the first to know
Get local news delivered to your inbox!