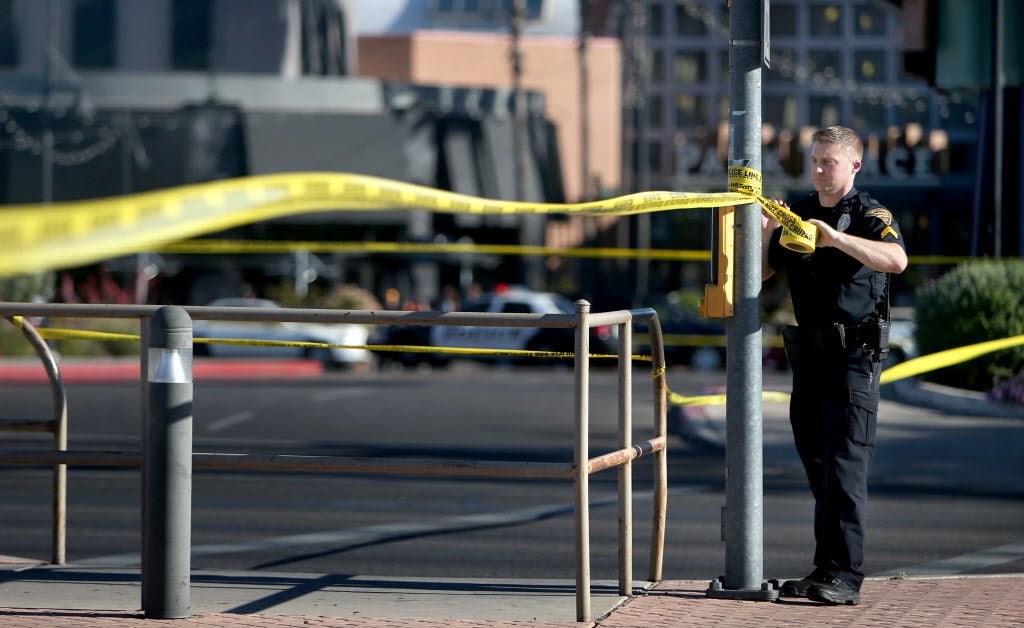 A suspect in a shooting Friday across the street from Park Place mall turned himself in to police Saturday afternoon, a Tucson police spokesman said.
Robert Steven Balderrama, 19, was booked into the Pima County jail on suspicion of one count of aggravated assault with a deadly weapon and one count of aggravated assault with serious physical injury, said Sgt. Pete Dugan in a news release.
Police had released a photo earlier Saturday, from surveillance video taken near the scene. Balderrama turned himself in "after learning that his photograph had been posted throughout social media and on the news," Dugan said.
The man who was shot is hospitalized with injuries listed as nonlife-threatening, Dugan said.
The shooting occurred about 4 p.m. in the 5900 block of East Broadway, across the street from the mall near a jewelry store. The mall is on the south side of Broadway, west of South Wilmot Road.
Detectives were able to interview the wounded man at a hospital, where he was driven by a woman he was with before police arrived at the scene.
The victim and the suspect were involved in a verbal dispute near the mall and eventually walked across the street, Dugan said Saturday. "As the altercation continued, one of the men brandished a handgun and shot the other man multiple times."