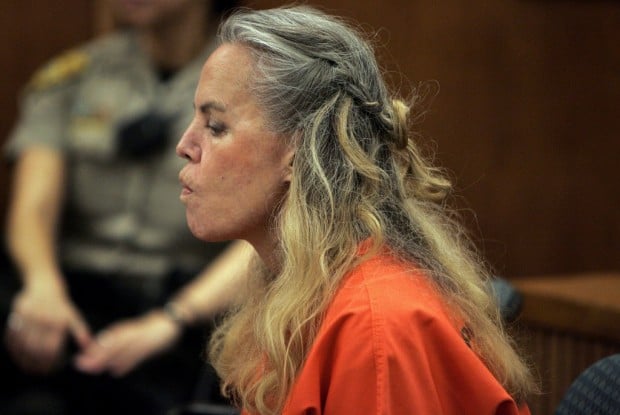 Murder suspect Pamela Phillips has been declared mentally incompetent, but doctors believe she will one day be able to stand trial once she completes a restoration program at the Pima County jail.
Pima County Superior Court Judge Richard Fields ordered Phillips into the restoration program after the attorneys in her case stipulated to the findings of psychiatrists and psychologists who have examined her since September.
Fields said he expects to receive reports on Phillips' progress every 60 days and doctors can medicate her if necessary.
Someone who is incompetent doesn't understand the way the criminal justice system works and/or can't assist their attorneys in preparing a defense. The restoration program includes an educational component along with components that address substance abuse issues and mental illness.
The judge decided in September that Phillips should undergo a full-blown competency evaluation after a doctor hired by the defense submitted a confidential report based on meetings he'd had with her.
Earlier attempts to have a full examination done were denied after forensic psychiatrist Dr. Brad Johnson testified he believed Phillips was probably "malingering" or faking the symptoms of mental illness. Phillips told him she believes someone has been watching and listening to her for the past seven to eight years and she believes she has had tracking devices placed in her neck and passport, Johnson said. She contends plugs inserted into her brain have allowed people to both track her and control her body, he said.
In addition, Phillips described feeling as though waves of energy or electricity have flowed through her body at times. At other times, she feels like she's exploding or imploding from within, Johnson said.
Phillips is being held on $5 million bond in the November 1996 bombing death of Gary Triano, her former husband. She is accused of using portions of Triano's $2 million life insurance policy to pay Ronald Young to kill Triano.
Phillips and Young were indicted in October 2008 on charges of first-degree murder and conspiracy to commit first-degree murder. Young was convicted and is serving a life sentence.
Phillips' January trial has been rescheduled for June 12.