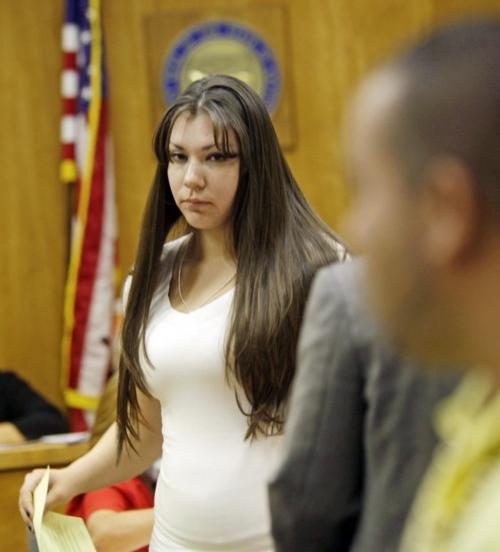 A Tucson woman accused of contaminating her 7-month-old baby's intravenous line was arraigned Friday on attempted murder and child abuse charges.
Pima County Superior Court hearing officer Roger Duncan entered a plea of not guilty on Blanca Reneis Montano's behalf and scheduled her next hearing for June 9.
Montano was accompanied into court by half a dozen supporters, including her uncle, Ramon Diaz.
"She's innocent. All of the charges they are putting to her aren't right," Diaz said.
Family friend Jean Martin described Montano as a "loving, caring" young woman and criticized the media for it's "irresponsible, inflammatory" reporting.
Montano, 21, took her daughter and a son to University Medical Center on Feb. 23 because they appeared to have the flu. Tests showed both children had E. coli.
Both children improved after treatment, but the baby ended up in critical condition after developing nine fungal, bacterial and viral infections, according to court documents.
On March 25, police and state Child Protective Services were called by medical personnel because they were suspicious that Montano was causing the baby's ill health.
Montano was always at her daughter's bedside and had placed blankets around the crib, preventing hospital workers from seeing what she was doing, staffers told detectives. The staff put up a hidden camera, but Montano was seen on the video stuffing tissue into the hole on the box to obscure the camera's view, according to court documents.
Montano was arrested April 5 but posted $50,000 bail.
The baby has been released from UMC, but remains under state CPS care.
Montano's case was assigned to Pima County Superior Court Judge John Leonardo, however, attorneys on both sides have asked presiding Judge Jan Kearney to replace Leonardo.
The attorneys are not required to specify why.
Be the first to know
Get local news delivered to your inbox!