Customs officers at the Port of Nogales arrested three people who attempted to smuggle drugs across the border taped to their bodies.
Last Friday, officers working at the Morley Pedestrian Crossing sent a 20-year-old woman for a secondary inspection. A search of the woman lead to the discovery of less than a pound of heroin taped to her crotch, according to a news release from Customs and Border Protection. The drugs were worth about $7,500.
On Monday officers at the Morley crossing sent a 26-year-old woman to a secondary inspection after noticing her clothing appeared suspicious, the CBP said. A dog alerted to the woman and nearly six pounds of heroin was found wrapped around her midsection. The heroin was worth about $100,000, CBP said.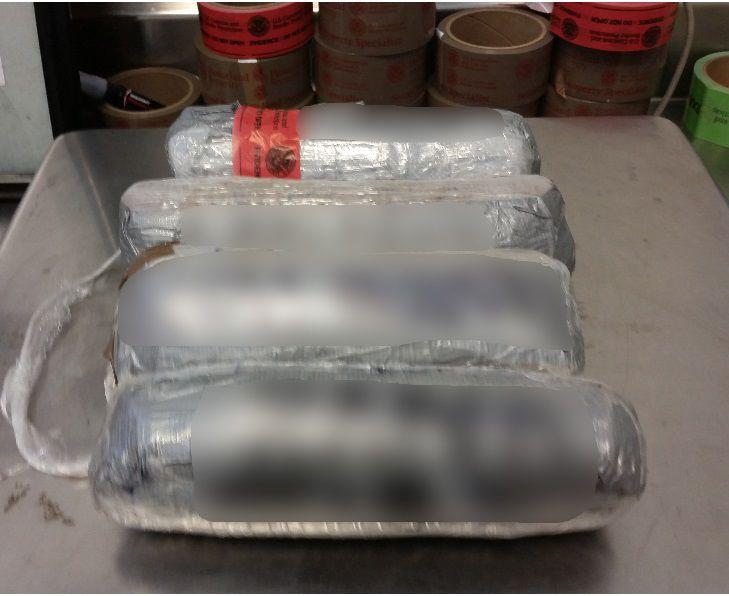 Also Monday, officers at the Morley crossing sent a 28-year-old man for an additional search. During the secondary inspection officers found nearly seven pounds of heroin taped to his waist. The drugs were worth about $114,000.
All three people were arrested and turned over to U.S. Immigration and Customs Enforcement's Homeland Security Investigations.