VALDOSTA, GEORGIA — The highway to Moody Air Force Base here is named for Parker Greene. It leads to the headquarters, the Parker Greene Base Support Center.
A large painting of him hangs on the second floor.
"He has a better parking spot than I do here, at my headquarters building, and rightly so," says Col. Chad Franks, the wing commander at Moody since 2013.
Parker Greene, or "Mr. Parker" as he's known around here, is synonymous in south Georgia with support for the military. He's a civilian who has never worn an Air Force uniform but knows every inch of Moody and visits every day.
Almost 40 years ago, then-Sen. Sam Nunn asked him to be Moody's man in Washington and to look out for the base and for Valdosta, a smallish base in a smallish town in Lowndes County, about 20 miles north of the Florida line.
"He said, 'If you're one person, you'll have access to the Pentagon that you wouldn't have if you came up with 10 or 12 people," Greene remembers. "And he said, 'I know their attitude is, Oh Lord, how many is it? And then you've gotta tell a secretary to go down the hall and find a room available big enough for them to sit down.
"I go by myself. That way I can sit and they talk openly about some things that they know I don't go back and tell," Greene says. "It's been proven for 38 years."
"Just like home folks"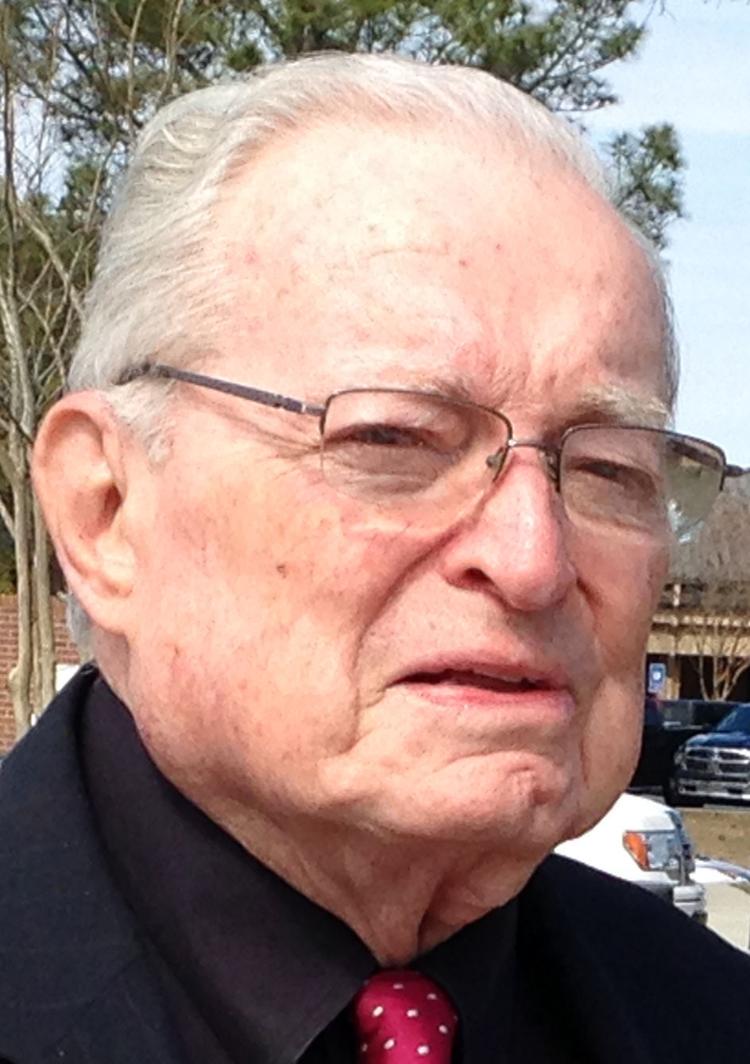 The personal touch has made all the difference in Valdosta's success as a military town.
When Greene walks the halls of the Pentagon and Capitol Hill, he visits with people he's known for years. They have his phone number. He has theirs.
He makes sure everyone understands how valuable Moody and Valdosta are, and can be, to the Air Force and national security.
"Most of them know me and we've grown together over the years," Greene says. "Maybe they came through here as a captain or a major and went on to become a general."
Parker and his wife, Dr. Lucy Greene, get together with officers and their families. He calls the secretary of the Air Force and the Air Force chief of staff friends.
"We're just like home folks," he says.
Greene carries with him that taste of home. When he pays a call in Washington, he brings Georgia pecans. When a senior officer visits Moody, he makes sure nuts are waiting for the flight home.
He is paid by the city and county to advocate for Moody and Valdosta. His mission is to keep alive the connection between the Pentagon, Washington, Moody and Valdosta.
"Parker operates on a very, very strategic level, in ways that you don't discuss over cocktails," says Myrna H. Ballard, president of the Valdosta-Lowndes Chamber of Commerce.
"You get attached"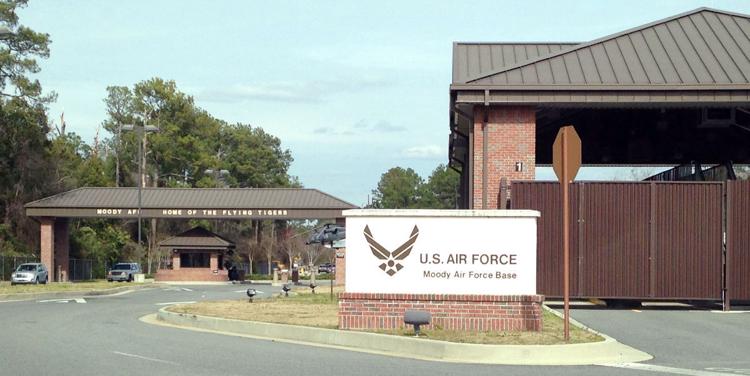 Greene may be the person everyone knows, or knows of, but the connection between Moody and Valdosta is deeper than one man.
"It looks like a spear," Ballard says. "Parker Greene is the point of the spear, but he is not out there alone."
Always at his side in the effort is his wife. The coffee place in the Parker Greene Base Support Center is called Lucy's Corner. Together, they attend every base event.
"Dr. Lucy" hands out fabric softener sheets to the airmen to rub on their uniforms and hair — the scent keeps gnats away.
"It says we care about that airman – not just the military, but that person," says Lt. Brianca Williams, who came to Moody from Tennessee.
Walking around Moody with "Mr. Parker," it's clear that his affection for the base is reciprocated. People of all ranks see him coming down the hall and do a U-turn to shake his hand and say hello. He knows names, remembers details, asks after families. He's not working to protect an abstract institution — he's working to protect its people.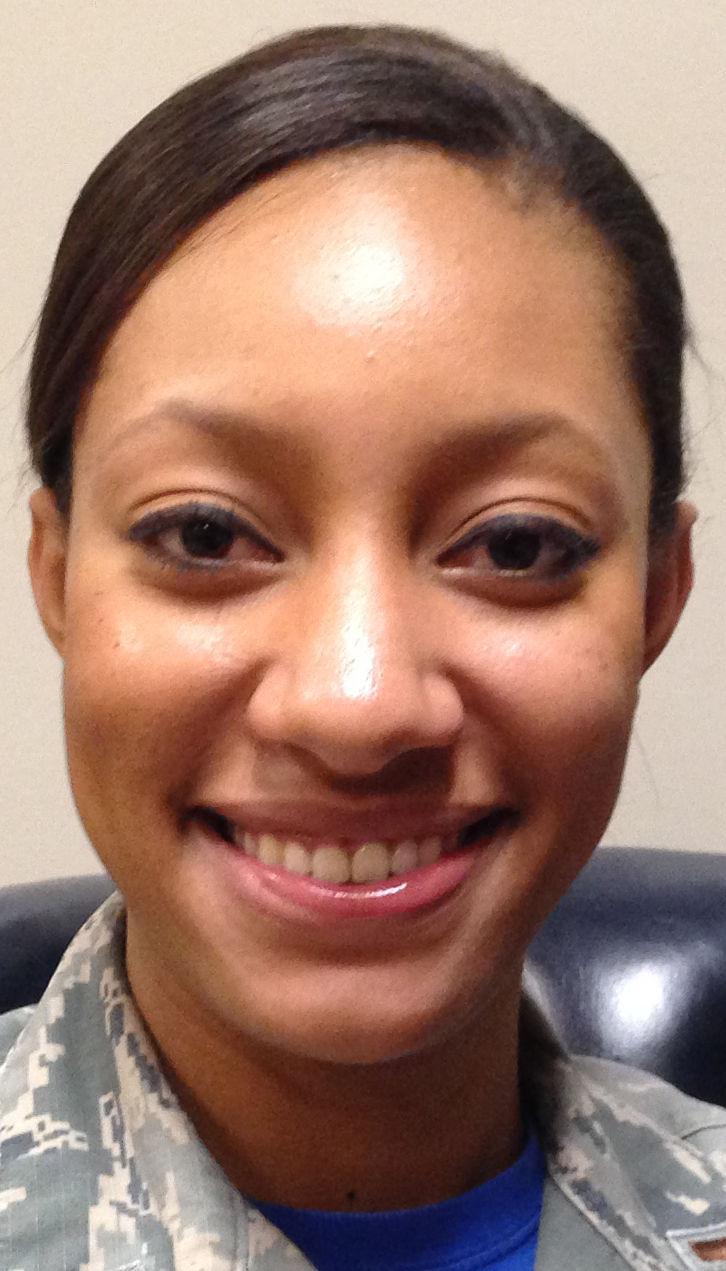 Moody takes care of us, the nation and the world, so we take care of them, Valdostans say. The chamber hosts job fairs for military people coming out of the service, and some employers seek out military spouses to hire.
Wednesday is meatloaf day at Kings Grill in downtown. The small diner has a counter and stools, blue booths and a row of tables down the middle. Décor is early Elvis. Most Wednesdays you'll find tables pushed together for airmen there for the special. Moody retirees organize the group, and buy lunch.
Moody personnel come in often. "Just about every time, somebody will pick up their tab," says owner Pat Yeomans, whose family has owned Kings Grill since the 1970s.
Pat's daughter Kim Suggs says Moody groups have been coming to the diner for as long as she can remember. Some of the regulars, like Steve, stick out. She has a photo of him somewhere, she says, interrupting her side work to look through shelves of photos and knickknacks, but she can't find it.
He was transferred to Virginia but returned for a visit not long ago. He stopped in to say hello and ask if she could send him some meatloaf and blueberry crunch, because he sure misses it. She smiles.
"You get attached to them," she says.
Those ties carry a benefit. Call it pragmatic hospitality.
The better experience airmen have in Valdosta, the chamber's Ballard says, the more likely they are to stay or to come back.
"These are some extremely well-trained, well-educated, community-minded people," she says. "Why in the world would we ever let them get away from us?"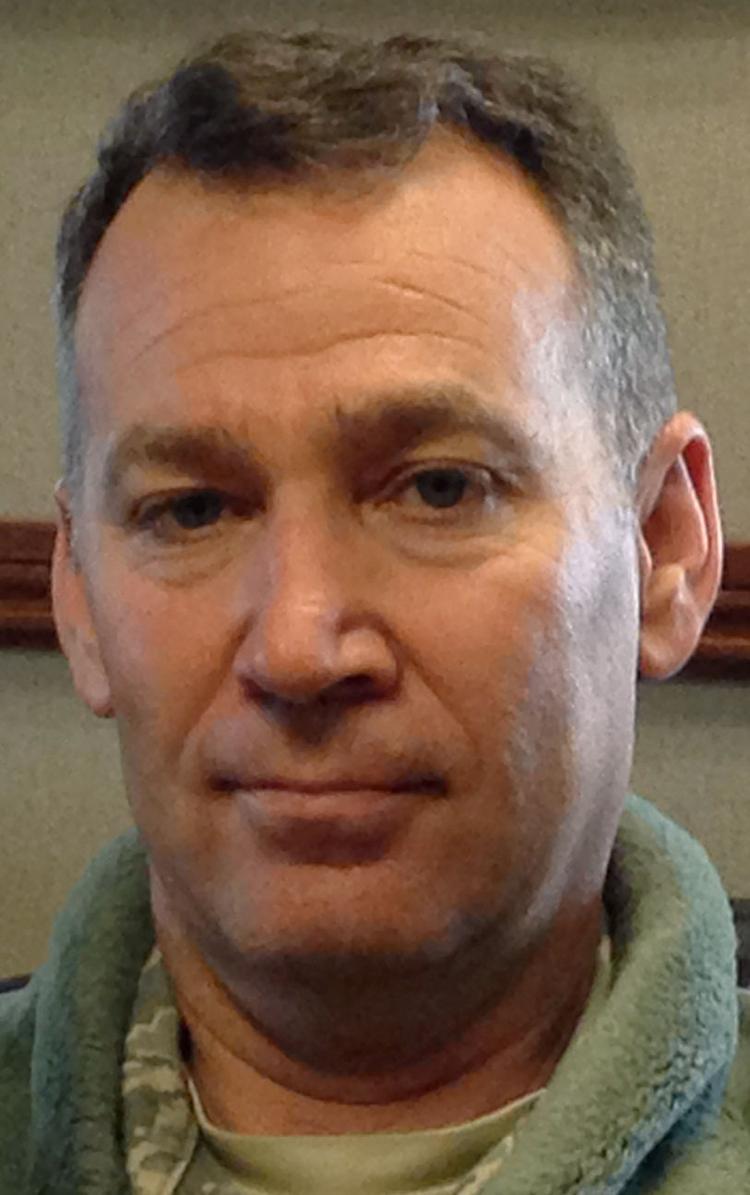 Some officers could have retired earlier, but decided to wait because they had the opportunity to come back to Moody. And some, like Col. Franks, could have moved their families anywhere when they were deployed — including home to Louisiana — but chose to remain in Valdosta.
Col. Clarence Parker, who was wing commander from 1968-71 and quit flying four years ago at age 90, says that when he retired "a group of citizens from Valdosta came to me and asked me to retire here. I was a little surprised when they came to me."
But he and wife Dorothy, who've been together since grade school in Houston, decided to stay. He joined a local bank and became chairman of the Airport Authority. The road to the terminal, which has Delta flights to Atlanta, bears his name.
Other than Parker Greene, who makes a better advocate for Moody and Valdosta than someone who knows both from the inside?
Franks, who oversees the 23rd Maintenance Group that has a squadron stationed at Tucson's Davis-Monthan Air Force Base, says the relationship between Valdosta and Moody is closer than he's seen at the 13 or 14 other bases where he's been stationed.
"Every time there's a deployment we have people come out here who want to see them off," Franks says. "And every time they come back, they want to see them return."
"I've never seen the relationship between the base and community that I've seen here. Anywhere."
VALDOSTA GOES TO WASHINGTON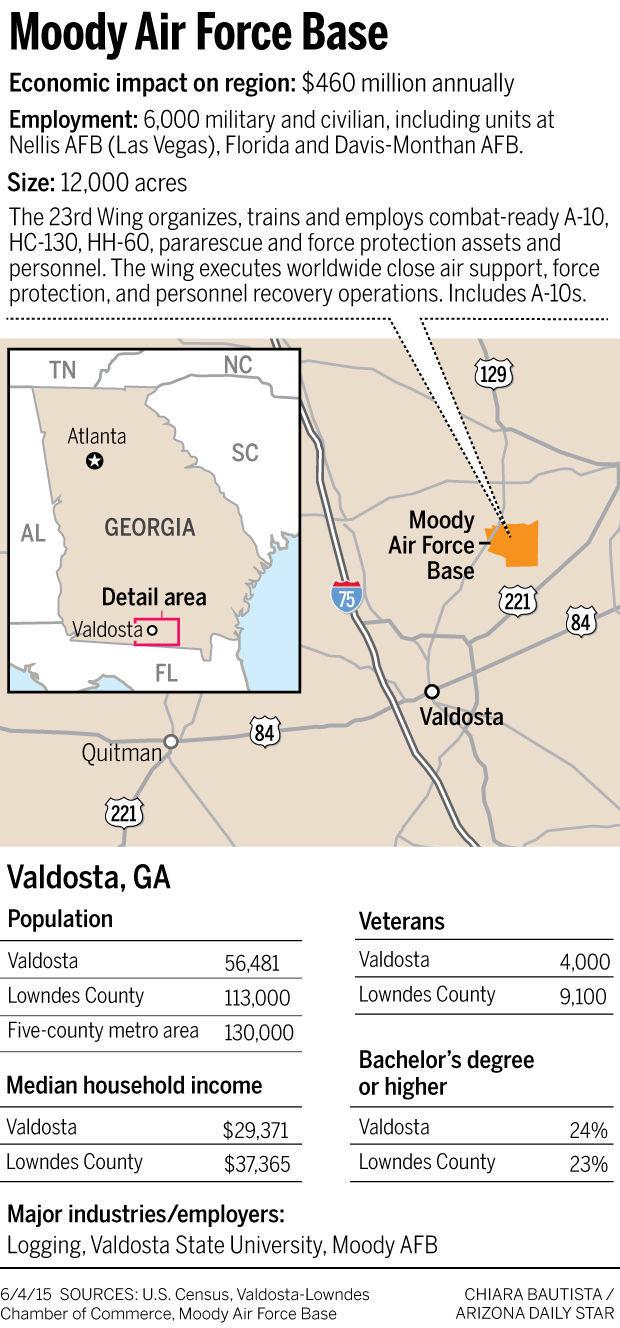 Former Moody personnel who choose to stay in Valdosta bring leadership skills and a career of military connections. Both are critical should the worst happen, as it did in the early 1990s when the base ended up on a military closure list.
Valdosta, which is a city proper but unofficially encompasses a five-county area of about 150,000 residents, was shocked when, on April 12, 1991, Moody showed up on the federal Base Realignment and Closure list.
Elected officials, retired senior military, civilian business leaders and residents worked every angle. They formed the Moody Support Committee. They phone-banked calls to Washington, sent letters, made visits. It was a full-court press.
Twenty months later Moody was spared, but the experience scared them. No one wanted to let that happen again. And nearly a quarter-century later they work every day to make sure it doesn't.
The South Georgia Military Affairs Council, made up of elected and municipal officials, chambers of commerce and community and business leaders, goes to Washington every year. Members visit Air Force officials and Capitol Hill.
Valdosta City Manager Larry Hanson has gone on about 20 of the annual trips.
"We say, what can we do for the United States Air Force, and what can we do to help Moody? It's never a reaction — it's always thinking ahead."
The military isn't allowed to lobby, nor can it directly ask a community for something. So civilians need to know the base well enough, and be involved enough, to ask educated questions: Would this be helpful? What do you hear from your airmen about things to do in town? Are your airmen finding decent off-base housing? Any thoughts on the road leading to the base?
"A lot of communities get on the BRAC list and then take action," says Hanson. "We've worked to never be on that list again. We meet and ask what about this, what about that? We brainstorm. This is a regional effort."
That's key. A united front is important.
The perfect example came last year. The Air Force let it be known it was conducting site suitability surveys at three bases for a mission to train Afghan pilots and maintenance personnel on A-29s. Moody was one of them.
Valdosta area leaders held a press conference to state publicly: Our community wants that mission. Elected officials and residents wrote letters of support. Bring those Afghan pilots to Moody. They, and any other mission, will be welcome. We want you here.
"It may not have had any impact whatsoever," Wing Commander Col. Franks says, "but it was good to see because I knew that if Moody does get selected, at least I knew the local community will be there to help and will be supportive."
Moody got the mission. It began in January and 30 Afghan pilots and 90 maintainers will be trained through 2018.
The Air Force won't place a mission at a base simply because a community asks for it, nor will it rule out a base only because a community objects. These intangibles make a difference. How much? No one knows. But, Valdosta has decided, it's too much of a risk to stay silent.
"Our Air Force base"
The Bible lesson at St. John AME Church one Sunday is, "Always Be Prepared." It seems to fit Valdosta's approach to Moody.
"You know, I always say we've got a microwave society," Brother Nelson preaches. "We want to just flip the switch." But life, and relationships, don't work that way. Successful ones take time and effort.
"It's always been a partnership," says Dr. Samuel Taylor, an ob/gyn who works with base personnel. "If the base were to close down, it would take years and years for recovery.
"We should embrace another aspect, too, because people come from all over and bring a whole other aspect of living, so it's from the social side, not just the economic side."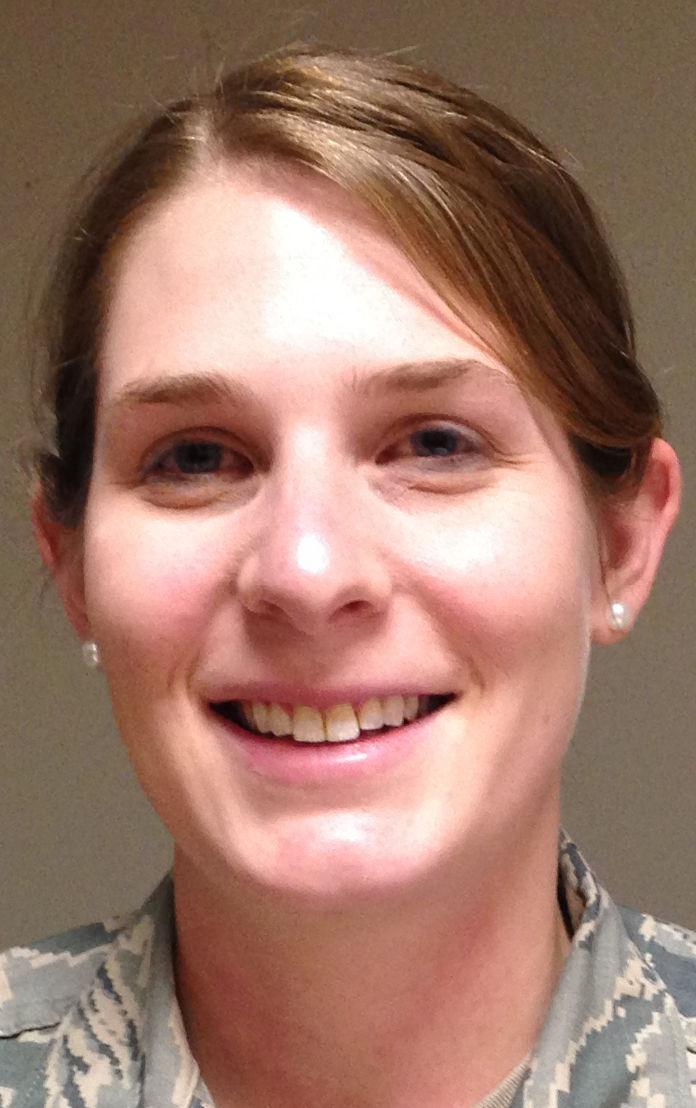 Capt. Sarah Rose has been at Moody for three years, and before that was at Davis-Monthan.
"Valdosta is a very unique place. The degree of interest and involvement from the community is amazing," she says. "In Tucson I was involved in the community, because I made myself involved."
In Valdosta, an airman would have to work hard to not be involved.
I was trying the Georgia version of the Mexican hot dog at a taqueria across the street from Moody's north gate, and watched as a man who'd just picked up his to-go order stopped to shake the hands of two pilots having lunch.
Hey, thank you for what you do. Thank you for being here.
Not a generic, "Thank you for your service." But a personal, "Thank you for being here."
Moody AFB isn't "the" Air Force base. To Valdosta and the surrounding counties, it's "our" Air Force Base.
I heard it again and again — from civilians, airmen, veterans. Hotel staff, neighbors, the group of women who chatted and exercised in their Baptist church rec room. They asked, what have you seen so far in Valdosta? Have you been out to our Air Force base yet?
During my February visit, an FA-18D Hornet from Beaufort Marine Corps Air Station crashes into the woods about 20 miles from Valdosta, 5 miles from the nearest town. Folks don't seem alarmed by the proximity of a jet falling from the sky and the damage it could have done.
When I ask about the crash the first response is always about how glad they are that "our Moody people" got to the scene so quickly and helped the two-man crew who had parachuted and landed near a swamp.
It's part of sharing your home with an Air Force base. Crissy Staley, of the Berrien Chamber of Commerce, lives in the flight path to Moody.
"We love to see them fly over — they're part of our landscape."
Moody shares, too.
In January Moody opened to the public Grassy Pond, its gorgeous 500-acre recreation area that includes a lake, campgrounds, rental cabins and picnic areas. It's a half-hour drive south of the base, and until a few months ago was restricted to military and Department of Defense civilians.
Col. Franks says the opening made financial sense for the base, but it's also good for the area. "I think it brings your base and your local community closer together."
Help goes both ways
On so many occasions, in so many ways, Valdosta and Moody are there for one another.
In 1992, Hurricane Andrew decimated Homestead AFB near Miami. Personnel had been evacuated when the winds hit, but they returned to find their homes wiped out.
Of all the bases the Air Force could have called for help, it called Valdosta and Moody. They knew we'd get it done the right way, Parker Greene says.
More recently, a maintenance airman who was to deploy in a few weeks returned from a trip with his family to find someone had broken into their home and it had burned. He was told he could postpone his deployment to take care of the situation.
Someone at Moody called Greene, and help started to arrive. Within a week and a half the family had received $9,000 in donations. The airman asked people to stop; it was too much.
He deployed with his group as scheduled.
"Our airmen know that when they deploy that if anything were to happen, that their families would be taken care of," Col. Franks says. "I'm convinced that that's a part of why we were able to maintain our morale. And then our airmen are focused on one thing and that's getting the mission done."
THE RED CARPET
If Parker Greene is Valdosta's handshake with Moody, the Red Carpet Event is the hug.
The tradition began 50 years ago in a private fishing lodge on the shore of Ocean Pond. You won't find it if you don't already know it's there.
Hang a right down what looks like an alley in a residential neighborhood and all of a sudden the lake appears and you feel tiny, driving on a twisty dirt path under the cypress trees laden with hanging Spanish moss. The sun sets over the lake and tiki torches light the way.
The fishing lodge is an old two-story white house with creaky wooden floors and a screened-in porch. The hosts serve the Ocean Pond's signature Swamp Salad at a table in the corner.
The party, held three or four times a year, began as a way for elected, civic and business leaders from the Valdosta area to welcome new airmen and their families. It's relaxed — Moody polo shirts instead of uniforms — it's fun, and it's a way for everyone to get to know one another. Those relationships can develop into friendships now, and maybe a job lead down the road.
The Valdosta/Lowndes County Chamber organized the Red Carpet parties until three years ago, when it became Red Carpet of Georgia, a nonprofit that supports Moody and the Air Force.
"It's everybody working together for a common goal of keeping the base and serving the airmen," says Michael Jetter, the group's past chair. He co-owns a cigar bar called Stogies in downtown Valdosta.
The group puts on the party with sponsorships and donations. Anything extra helps buy gift cards for airmen who can't go home for Christmas.
"It's pretty special down here," says Col. Pete Breed, who attended his second Red Carpet in February. "You're not just a local chamber of commerce dude, you're someone I see all the time."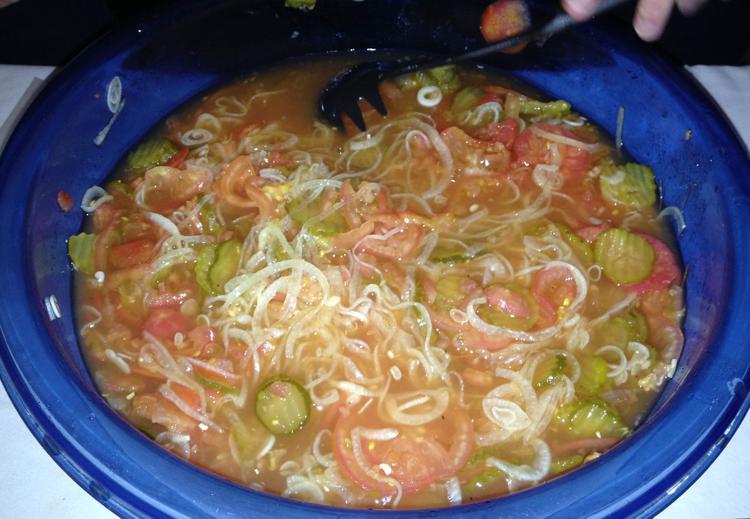 The Swamp Salad is famous — anyone who has been to a Red Carpet Event will ask if you've had it. And when you say no, not yet, they'll chuckle and say, well, you just have to try it.
For the record, Swamp Salad is sliced onions, diced Roma tomatoes, dill pickle chips, apple cider vinegar and brown sugar that's layered in a large bucket. Let it sit overnight to blend flavors, and serve it on a saltine with a cheddar cheese cube.
It's true. You do just have to try it. But it's something you'll never forget, a common thread of Moody and Valdosta that you can talk about with anyone in the world who's been to a Red Carpet.
"This is something that's been built over decades," says Tim Harris, the chair. He owns KFC restaurants in town. He watches as newcomers chat with folks from the surrounding communities. Red Carpet isn't the kind of party where you stick with those you know.
Everything at the Red Carpet is steeped in the region and relationships. The tomato casserole on the buffet table is the recipe from Sara B. Vallotton that's been used for every party — her secret was to use croutons for the topping instead of crackers.
Her son, Rouse, helps host the event. Dessert is brittle made with local peanuts. I was informed it's best to carry the brittle in a cup, because otherwise it takes up valuable plate real estate you could use for more butter beans. Second helpings aren't optional.
Red Carpet leaders give officers leaving Moody their own framed drawing of Ocean Pond. Those mementos hang in some influential offices.
After dinner the commanders introduce their new airmen and their families. Several have come to Moody from the Royal Air Force in England.
Dr. Lucy Greene leans over my shoulder from behind.
"A South Georgia town can be so provincial, but this keeps us cosmopolitan," she whispers.
Moody brings the world to Valdosta, and Valdosta makes Moody home.