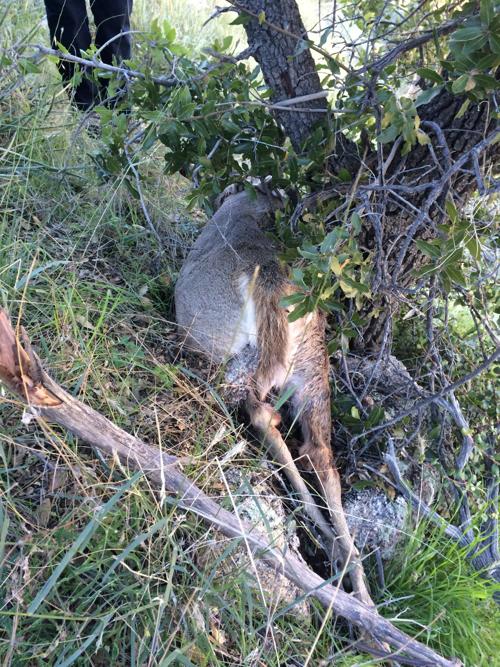 Rewards of up to $2,000 are being offered for information about the person who left a dead deer tied to a tree near Molino Basin in the Santa Catalina Mountains.
The Arizona Game and Fish Department's Operation Game Thief program is offering up to $1,000 for information leading to an arrest in the poaching case. The Arizona Deer Association and Arizona chapter of the Safari Club International are each offering up to $500 for information leading to a conviction.
Wildlife officials said the crime apparently occurred Nov. 6 about 1½ miles southwest of the Arizona Trail. The whitetail buck was found tied to the base of a tree with a rope. The deer was missing its head, but was otherwise intact, the agency said. The deer had been shot.
"This case is very troubling, given the nature of the crime scene. We are outraged by this, and expect that the general public will be as well," said Raul Vega, regional supervisor of the Game and Fish in Tucson. "Poachers are not hunters. They are thieves stealing wildlife from the citizens of the state."
The maximum penalty for poaching is six months in jail and a $750 fine for each count. Civil penalties and license suspensions may also be imposed.
Anyone with information about the case can call Operation Game Thief at 1-800-352-0700.