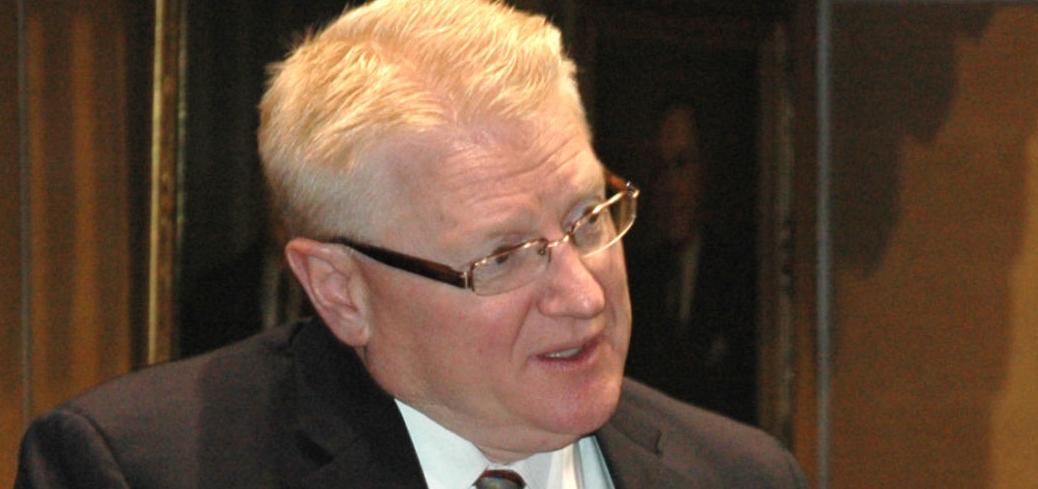 Decrying the direction of his Republican Party, Arizona Sen. Bob Worsley has yanked his name from this year's ballot.
Worsley said Monday he's convinced that Republican Tyler Pace, who also submitted nominating papers for the state Senate seat, shares his views on most issues and likely would vote the same way he has in his past six years in the Legislature.
If Pace is elected from the heavily Republican Legislative District 25, representing Mesa, he will be able to serve for eight years, while Worsley would have had to leave the Senate in 2020 because of term limits.
But Worsley told Capitol Media Services he does not like the direction his party has taken lately. And he's not sure that's going to change before his time in the Senate is up.
"If you look at my time horizon of only two more years and the state of national and state affairs with I would say an extreme, vitriolic move that we have, I'm not going to see in those two years the Republican Party wake up to the damage that's being done by not speaking up," he said.
And Worsley said there are issues where Republicans should not remain silent.
"Like separating kids on the border," he said. "We've got to wake up to what this extremism is doing to the tone and tenor of our politics."
Worsley, while generally a reliable Republican vote on issues, has parted ways from time to time with party leadership.
Last year, for example, GOP lawmakers were pushing to allow any child to get state funds to attend private or parochial schools. That plan, had it been implemented as proposed, would have opened the treasury to all 1.1 million children now in public schools to spend taxpayer dollars elsewhere.
Worsley said he's not against vouchers. But he agreed to support the plan — and provide the necessary vote — only after it was amended to put a cap on vouchers of about 30,000.
Foes of even that expansion have gathered enough signatures to refer it to the November ballot. And just this past May, he and fellow Republican Kate Brophy McGee refused to go along with a plan by party leaders to keep that issue off the ballot and keep voters from getting the last word on the issue.
He also provided a crucial vote in 2013 for the proposal by then-Gov. Jan Brewer to expand the state's Medicaid program, tapping into funds from the federal Affordable Care Act to increase the number of people eligible for free health care.
And Worsley also bolted party ranks along with two others to kill 2017 legislation which would have meant automatic, longer minimum prison sentences for people who commit felonies while in this country illegally.
His position on the border and illegal immigration was not a big surprise. Worsley got elected the first time in 2012 by defeating Russell Pearce, the architect of SB 1070, a wide-ranging measure aimed at giving local police more power to deal with undocumented people in Arizona. Pearce was making a bid at political resurrection after having been previously ousted in a recall.
Worsley said he is guided in part by the words of Abraham Lincoln who, in his first inaugural address in 1861, said people should look to the "better angels of our nature."