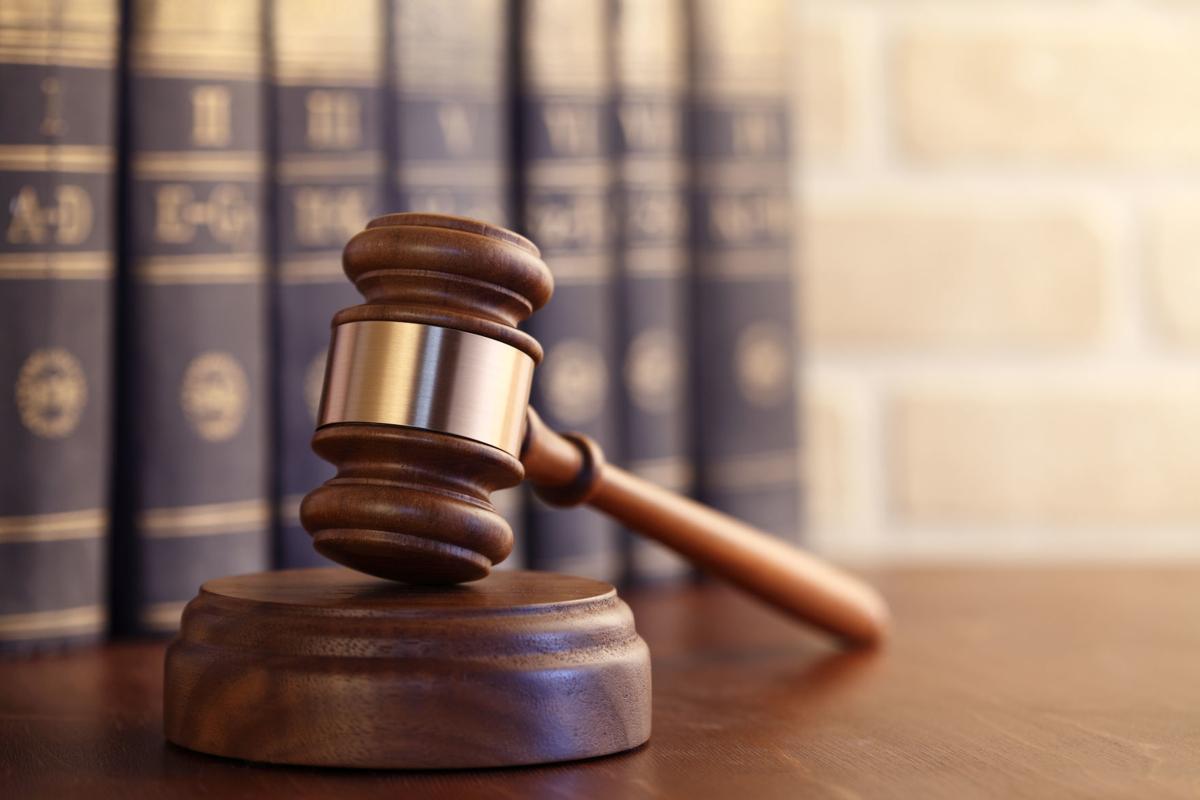 When a Nogales schoolteacher reported to police that someone had stolen the spare tire from her car while she was at work, federal agents realized she had become the latest innocent person unwittingly roped into a large-scale smuggling scheme.
Like many others in the area, the teacher frequently crossed the U.S.-Mexico border to go from her house in Nogales, Sonora, to her job in Nogales, Arizona. Her border crossings had caught the eye of smugglers.
Unbeknownst to her, smugglers started following her in the summer of 2017 to ensure they knew her travel habits. They secretly attached a GPS tracking device under her car and then hid drugs in her spare tire, which was in the car when she drove it across the border to her job. Then, while she was at work, smugglers went to her parked car and picked up the tire with the drugs inside. They had made her an unwitting smuggler.
Three leaders of the smuggling ring pleaded guilty and were sentenced to lengthy prison terms Monday at Tucson's federal court, after a judge called their actions "despicable" and deserving of a life behind bars.
Judge Raner C. Collins sentenced Marco Flores Enriquez to 10 years in prison. Angel Martinez Figueroa was sentenced to about nine years and Eva Martinez Figueroa, a Tucson resident, to about eight years. Eva Martinez is married to Flores and Angel Martinez is her brother.
The ring used nine GPS tracking devices on unwitting drivers — whose names were not included in court documents — over the course of nearly two years to smuggle 150 pounds of meth and 15 pounds of heroin, according to court records.
Flores was accused of running the scheme from Nogales, Sonora. He was the only non-U.S. citizen of the three defendants.
Flores was arrested in February 2018 after crossing the border illegally at a port of entry in Nogales.
Eva Martinez was accused of managing the GPS trackers, as well as maintaining a house in Nogales, Arizona, to store drugs.
More than $100,000 was deposited into her bank accounts from August 2013 to December 2016 from an unknown source.
Angel Martinez was accused of following the unwitting drivers, taking the drugs from their vehicles and delivering the drugs to their next destination.
"You had innocent people arrested and charged with trafficking drugs," Collins said.
Over the years, Collins said he has heard claims from defendants "over and over again" that they did not know drugs were in the car. In this case, the drivers really didn't know about the drugs and the smugglers "took advantage of them," the judge said.
As a result, it is possible someone is in prison right now who had no idea drugs were in their vehicle, Collins said.
"I can't think of anything more despicable than what you guys did," Collins said.
In one incident from July 2017, federal agents seized a GPS tracking device from a vehicle with an innocent driver, along with heroin and methamphetamine.
The day after the bust, a member of the conspiracy told the GPS service provider that the device was lost and a replacement was needed, federal prosecutor Michael Lizano wrote in court documents.
A few weeks later, agents found the replacement tracker on the undercarriage of a vehicle belonging to a 95-year-old man traveling from Mexico to get dialysis treatment in the United States. Agents also found about 16 pounds of methamphetamine strapped under the vehicle.
"This man and his elderly sister were detained at the port of entry due to the (drug-trafficking organization's) actions, although no charges were pursued against them," prosecutors wrote.
Lizano asked Collins to hand down long prison sentences, saying "this is not your run-of-the-mill drug-smuggling scheme."
While many smuggling schemes involve drugs, and the "pernicious" effects they cause on both sides of the border, "this case goes beyond that," Lizano said.
The smugglers put GPS trackers on the vehicles of innocent people and the government needs to send a message to traffickers that they cannot "victimize the community," Lizano said.
"When a store clerk goes to his car in the morning on his way to work, he should not have to worry that drug dealers loaded it with methamphetamine in the night," Lizano wrote in court documents.
"Whether in Mexico or the United States, ordinary people have a right to be free from any fear that they will be unwittingly swept up into narcotics trafficking," Lizano wrote.
Court-appointed defense lawyers pointed to numerous letters written on behalf of their clients.
Defense lawyer Saul Huerta said Angel Martinez had a substance-abuse problem and got involved in the smuggling scheme to pay for immigration lawyers and document fees so his family could come to the United States. Martinez told Collins he made a "big mistake," but just wanted the best for his children.
Eva Martinez "bluntly realizes the stupidity" of her actions and regrets taking part in the smuggling scheme, defense lawyer Jose Robles said. Martinez told Collins she wishes she could take back her actions so that she would not be separated from her children.
Defense lawyer Charles Thomas asked for leniency for Flores, who has children he needs to support. Flores told Collins he will not re-offend and wants to get back to his family.
Before handing down the prison sentences, Collins said he had read dozens of the letters from family and friends in support of the defendants.
The "only conclusion" he could reach was that the "people who wrote the letters have no idea what the three of you did," Collins said.
Collins said the prison terms were a "gift" and he was surprised at the plea deals offered by prosecutors.
"They could have put each of you in prison for the rest of your lives and it would have been warranted," Collins said.