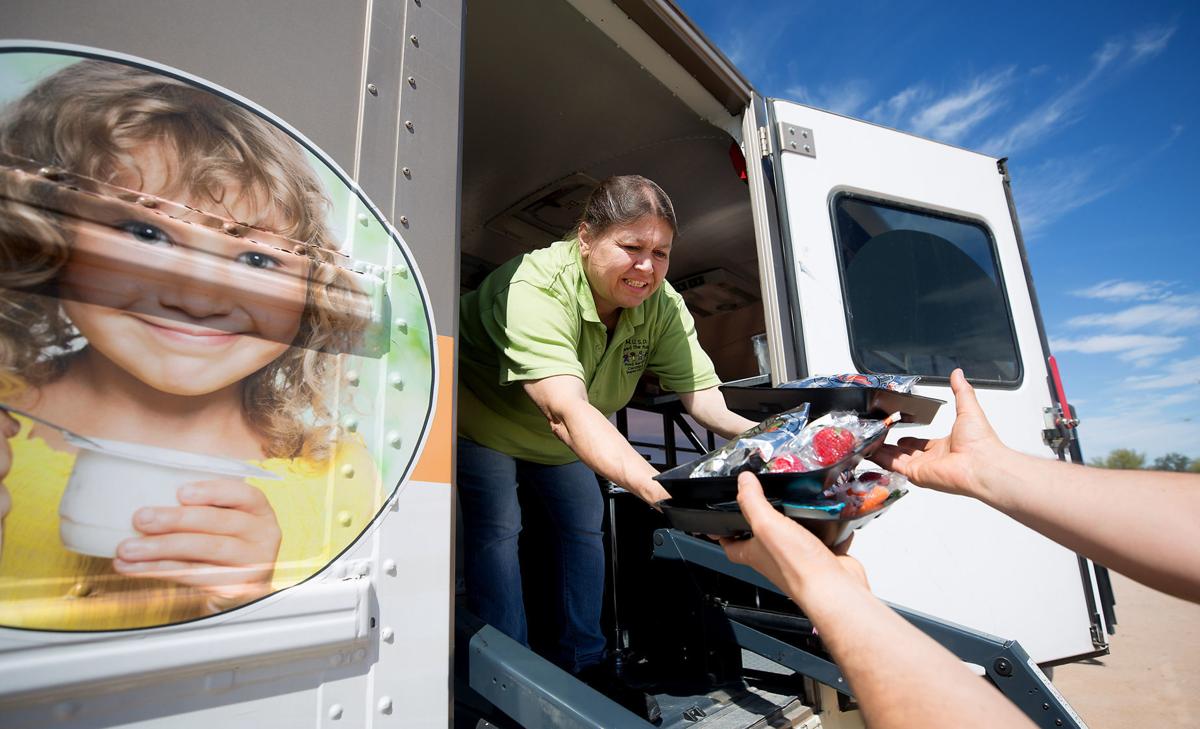 Editor's note: With our coronavirus coverage, the Star is not trying to alarm the public but to provide up-to-date information so you can make educated decisions about your health. Because of this, we've made all coverage related to COVID-19 free. Help us continue this important work by subscribing to the Star. Click here to see the latest coronavirus updates in Southern Arizona.  
Tucson-area school districts are planning to feed children in need during school closures despite a lack of direction from the state.
Thousands of K-12 students in Tucson receive free and reduced breakfast and lunch through federal funding, meals that many of those children rely on. With school closures in effect until at least March 27, figuring out how to feed kids has been a top priority for local school leaders.
Shortly after Gov. Doug Ducey announced a statewide closure of K-12 schools on Sunday in response to the COVID-19 pandemic, David Baker, superintendent of the Flowing Wells Unified School District, got a call from its food provider.
Carl Thompson, local director with Southwest Food Service Excellence, told Baker they'd have a "grab and go" food plan ready within the hour.
Flowing Wells contracts with the company throughout the school year to serve its 5,650 students, 72% of whom qualify for free and reduced meals.
Cafeteria manager Josue Mora arrived at Walter Douglas Elementary at 6 a.m. on Monday to prepare to-go breakfasts and lunch sacks. Normally, Mora and his colleagues would be preparing for children to stream into the Flowing Wells cafeteria, but the school quickly transitioned with the shifting landscape.
Walter Douglas was joined by Flowing Wells' nine elementary, middle and high schools in handing out to-go breakfast and lunch to anyone 18 and under.
The district had handed out 259 breakfasts and 784 lunches by Tuesday afternoon.
On a table set up outside the school, Mora handed out sacks with a turkey and cheese sandwich, an orange, an apple, a milk box and cereal, with gloves on his hands.
Flowing Wells and Catalina Foothills are the only two local districts that weren't set to be on spring break this week.
The Tanque Verde School District governing board had voted to go on spring break immediately at an emergency meeting the day before.
Catalina Foothills is recommending that its families in need get food at the Flowing Wells schools, which are feeding children regardless of which district they attend. Catalina Foothills has a smaller number of children who rely on federally funded meals, but having to drive across town to get food could prove a hardship for some families.
In Tucson's largest school district, TUSD, many families do not have transportation, which is a consideration in deciding how to address food insecurity once the closures go into week two.
TUSD announced it will begin offering grab-and-go meals at 32 locations for children 18 and under on Monday.
TUSD Governing Board member Adelita Grijalva said she hopes the district can find a way to deliver meals as well, since some students can't reach the distribution sites without the school buses running.
One idea she had was delivering to-go meals to school bus stops, where families can more easily pick them up.
The district will look at a plan during an emergency governing board meeting on Wednesday.
Like other districts that were set to be on spring break, TUSD is using this week to figure out how to deal with the unknowns of emergency school closures.
The USDA Food and Nutrition Service waived meal service program requirements so schools can provide to-go meals in a quickly changing landscape.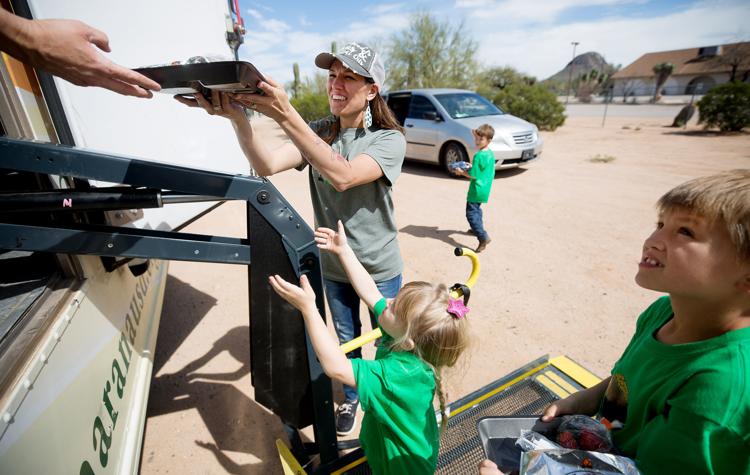 Besides feeding kids in need, school districts need to figure out how to support hourly-wage employees who won't be working; how to fund schools when funding is based on the number of days a student is in school; child-care options for working parents; and a method of providing home instruction to a diverse student body that does not have equitable access to internet or computers.
As of Tuesday, school leaders were still waiting for instruction from the governor and Arizona Department of Education on these issues and more.
Pima County Superintendent of Schools Dustin Williams said schools need guidance "and they need it immediately."
Ducey and state schools chief Kathy Hoffman said in an open letter on Sunday that they would ensure students in need receive meals, coordinate child-care options, make sure school employees don't see disruption to their pay, determine the extent of any potential makeup days and more.
The Department of Education is recommending that schools continue to pay hourly staff, but have yet to explain how districts can legally do so if the employees aren't working, since that's barred under state law.
"Those are critical questions that we're not getting answers to," Williams said. "Lots of it is left to local districts, kind of still doing what they can but with no real direction."
For now, Baker, with Flowing Wells, said the need for food is increasing. And while he hopes for guidance soon, he said the district will make its own plan without it.
The Arizona Department of Education is putting together statewide guidance on all these issues, some of which may have to be addressed district by district, said spokeswoman Morgan Dick.
Working alongside the governor's office and Legislature, figuring out how to pay hourly staff is "one of the many riddles" the state is trying to solve, Dick said.
Contact reporter Danyelle Khmara at dkhmara@tucson.com or 573-4223. On Twitter: @DanyelleKhmara
Concerned about COVID-19?
Sign up now to get the most recent coronavirus headlines and other important local and national news sent to your email inbox daily.