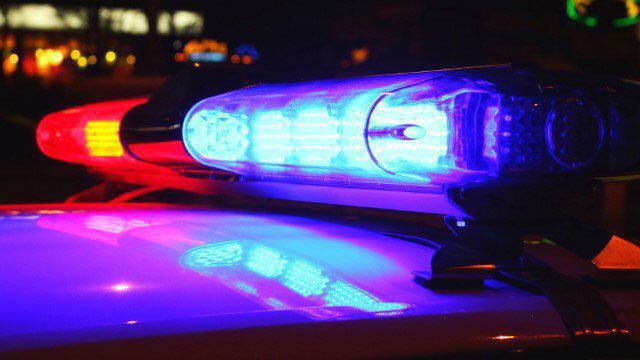 A Pima County sheriff's deputy did not fire a shot that killed a woman who was attacked and being held hostage by her brother, documents show.
Brenda Doucette, 56, was killed by a .22-caliber gunshot wound to her chest that was fired by her brother, Chancy Chamblee, 55, according to Pima County Sheriff's Department documents and an autopsy report.
Documents also state that a medical examiner said Doucette could have survived for some time and possibly been talking after being shot in the chest.
Shortly before midnight July 13, deputies responded to a residence in the 8800 block of South Alice Vail Lane, near South Sandario Road and Arizona 86, which is located near Three Points, southwest of Tucson.
Doucette called 911 and told operators that her brother broke into her home and had a gun. The operator could hear Chamblee yelling in the background that he was going to kill Doucette and making statements about "suicide by cop," state documents.
The first deputy who arrived made contact with Doucette's husband and he told the deputy that Chamblee shot his wife. Two deputies approached the front door of the house and Deputy Nathan Meeboer, who has worked 2½ years for the department, looked through the door's broken window.
Meeboer told investigators he saw Chamblee and Doucette "sitting 'Indian- style' facing each other" and that Chamblee had the rifle pointed at Doucette, sheriff's Lt. Gilbert Dominguez told the Star in an interview in July. Meeboer fired his rifle through the door's broken window.
Deputies entered the home and found Doucette and Chamblee unresponsive. They attempted CPR, but Chamblee was pronounced dead at 12:15 a.m., and Doucette was pronounced dead 10 minutes later.
According to the Pima County Medical Examiner's Office autopsy findings, the gunshot wound that killed Doucette penetrated her chest, sheriff's documents state. The bullet was recovered from the body.
Doucette also had other wounds, including a gunshot wound to her upper left thigh. The investigation revealed Doucette's husband witnessed that wound caused by Chamblee. Doucette also had a head laceration. She told the 911 operator that her brother hit her on the head with a gun, causing her to bleed, according to reports.
Chamblee's autopsy shows he was killed by multiple gunshots fired by Meeboer. Chamblee was shot in his left chest and had gunshot wounds to both his thighs, arms and left buttock.
Chamblee tested positive for amphetamines, methamphetamine and marijuana, according to toxicology reports.
Evidence technicians recovered 12 .223-caliber bullet casings from Meeboer's rifle. The casings were recovered on and under the front porch.
Two bullet casings from a .22-caliber rifle, which investigators said Chamblee used, were found inside the home. A third .22-caliber bullet was found on the porch, and inside the house investigators found a machete, a glass vial with a white crystal substance, a bag of marijuana and two pipes. A search of Chamblee's nearby home found shotguns, rifles and ammunition.
The day of the shooting deputies responded to a report of a domestic violence incident at Doucette's home, but when deputies arrived he was not there.
Deputy Ryan Inglett, a sheriff's spokesman, said Tuesday that Meeboer has returned to work. He said the investigation is ongoing and the findings will be presented to the Pima County Attorney's Office for review.
Contact reporter Carmen Duarte at cduarte@tucson.com or 573-4104. On Twitter: @cduartestar