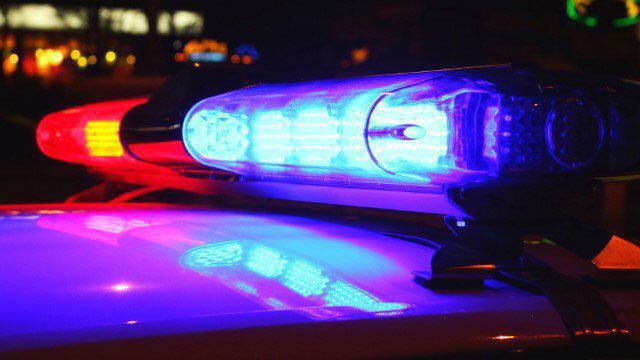 A Douglas man who used to work as a police officer in Mexico was arrested after customs officers found parts of an ammunition belt used by a .50-caliber machine gun in his pickup truck.
Uriel Gonzalez Perez, a 33-year-old Mexican citizen and legal permanent resident of the United States, was arrested Dec. 8 at the Douglas port of entry as he tried to drive a pickup truck into Mexico, according to a Dec. 11 criminal complaint filed in U.S. District Court in Tucson.
Inside Gonzalez's truck, customs officers found 500 links used to connect rounds to form an ammunition belt that can be fed into the large-caliber machine gun, allowing it to fire up to 600 rounds per minute, a Homeland Security Investigations agent wrote in a search warrant affidavit.
The Browning M2 machine gun is often mounted on a vehicle and used by the military in ground and air defense, the agent wrote. The weapon is so large, the U.S. military assigns three people to carry it when it is deployed. The machine gun's armor-piercing rounds cost about $3.70 each.
The links cannot be exported legally without permission from the federal government, according to the criminal complaint.
Gonzalez also bought 400 rounds of ammunition for a M60 machine gun in July. The next month, he bought ammunition links for a M60, according to invoices from an online gun store cited in the affidavit.
A pistol and rifle found at crime scenes in Mexico in 2011 were traced back to Gonzalez, according to the search warrant affidavit.
HSI agents in Arizona first learned of the M2 machine gun links Nov. 29, when agents in Cleveland noticed a suspicious package sent from an online ammunition store to Gonzalez's address in Douglas.
Hours before Gonzalez tried to cross the border into Mexico, agents with HSI and Alcohol, Tobacco, Firearms, and Explosives watched Gonzalez take the box of links from a delivery truck driver, according to the affidavit.
He then took five black bags out of the box, put them into his truck, and drove to a car wash in a secluded area of Douglas. Agents watched him store the bags in the rear bed of the truck.
Gonzalez then drove to the southbound lanes of the port of entry, where customs officers found four black bags containing machine gun links under the bed liner of the truck and the fifth bag in the main cab.
In an unrelated case from March 2016, customs officers in Nogales found a dismantled tripod mount for a .50-caliber machine gun in the backseat of a Ford Explorer bound for Mexico, federal court records show. The two people convicted in that case, which also included firearms and thousands of rounds of ammunition, were sentenced to 46 months and 30 months in prison.
Get local news delivered to your inbox!
Subscribe to our Daily Headlines newsletter.