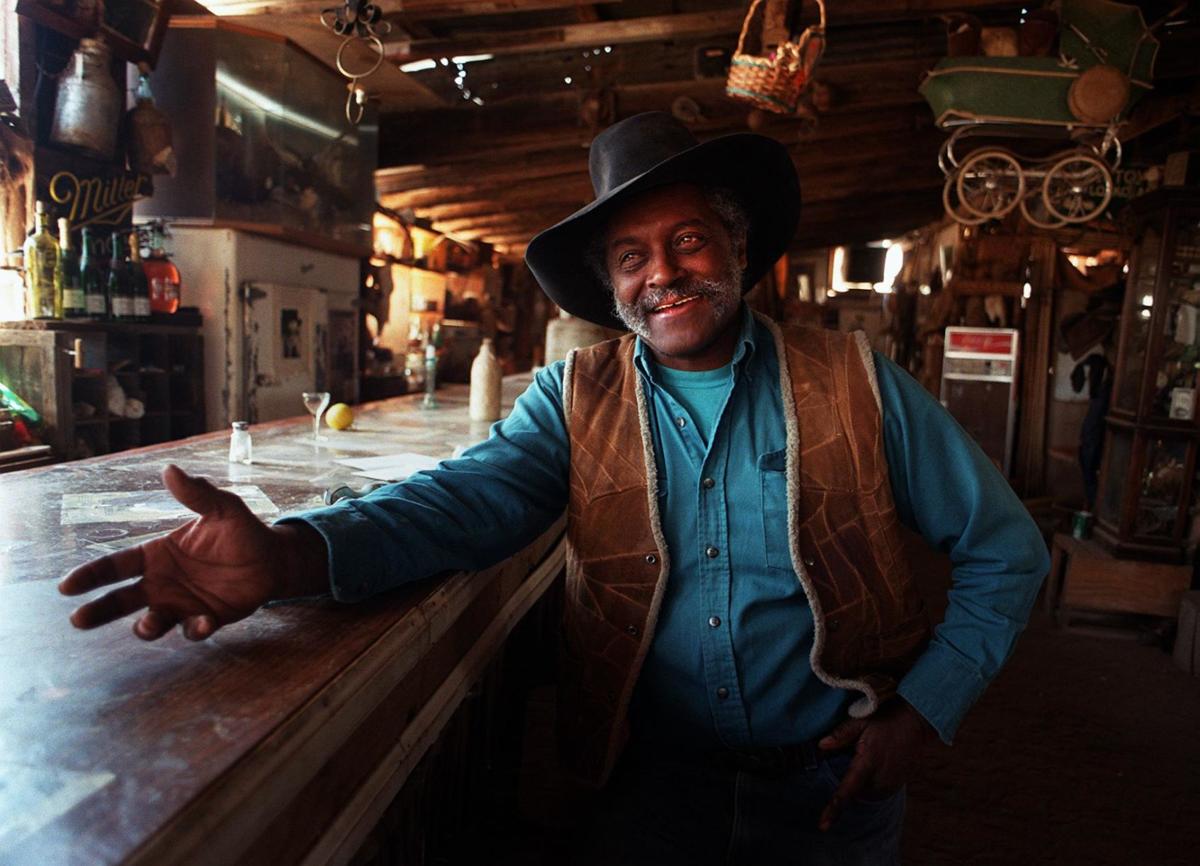 Edward Keeylocko, the founder of Cowtown Keeylocko, a popular 80-acre ranch town about 40 miles southwest of Tucson, has died. He was 87.
Cowtown Keeylocko was established around 1974 or 1975 after Keeylocko dealt with racial discrimination from other ranchers during a cattle auction. When he showed up with cattle to sell, not one person would buy from him.
As Keeylocko was loading up his cattle, a Caucasian man from the auction told him, "You ought to just build your own town and sell them there."
"That's a good idea — I'll do exactly that," said Keeylocko, according to Arizona Daily Star archives. That event started the journey of his town, which would become a staple for events such as raves and old-fashioned cook-offs.
The ranch was Keeylocko's way of "leaving my mark" on the world, he told the Star in 1998. He accomplished that goal, according to Matt Wolf, whom Keeylocko befriended in the 1990s after receiving his help at the town.
"I believe his greatest gift was his ability to make anyone he met feel good. You became a 'handsome fellow' or a 'pretty lady' when he greeted you. He was a legend of the Southwest, a mentor to me and a friend to all," Wolf said.
Keeylocko's efforts to build the ranch were documented on CNN, Men's Health, British Broadcasting Corporation and on many other outlets that wanted to tell his story.
"His presence really would take your breath away. His stories keep you on the edge of your seat and you just want to hear more and more. He just exudes pride and everything that you want to be," said Attice Keeylocko, Ed's granddaughter. "You would walk out of a room with him thinking you could fly."
Keeylocko got his first taste of Arizona during his time as an Army platoon sergeant. After a welcoming experience at a Tombstone bar, he returned after completing 23 years in the military, including two tours in Vietnam and one in the Korean War.
He pursued a bachelor's degree in agriculture at the University of Arizona before purchasing the land that would ultimately become Cowtown Keeylocko.
"I'm a believer that if you come this way on Earth, you need to contribute something to it," he told the Star.
Today, Keeylocko's longtime friends are volunteering their time to rebuild the ranch after a period of looting while Keeylocko was being cared for by family before his death on Christmas Day.
Friends and family hope proceeds from a GoFundMe account will help keep Keeylocko's legacy alive.
The Edward JB Keeylocko Memorial Weekend will be held March 15-17 at the ranch, his desired final resting place. A ceremony will be held Saturday, March 16.
"He is counting on all of us to continue his legacy. He wants to see that cowtown stay open, be a place where everybody can go and no one's ever judged and then go as far as it can possibly go," Attice Keeylocko said.
Contact Star reporter Shaq Davis at 573-4218 or sdavis@tucson.com
On Twitter: @ShaqDavis1