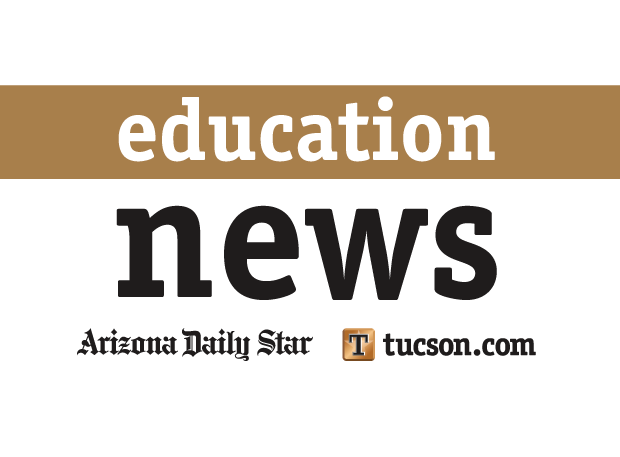 Amphitheater Unified School District is expanding free all-day kindergarten next school year using funding from a voter-approved tax levy that passed earlier this month.
Free full-day kindergarten will be available for all of the district's campuses serving elementary-age children.
"Free full-day kindergarten is a game-changer for the Amphitheater community," said Superintendent Todd Jaeger. "Research shows that children in full-day kindergarten classes show greater reading and mathematics achievement gains than those in half-day classes."
Children will learn math, literacy and science skills in the kindergarten classes as well as social skills and expanding creativity, a news release said. Certified teachers with early education credentials will teach kindergarten classes, and certified art, physical education and music teachers will teach the kindergarteners as well.
The following schools are accepting enrollment for the 2020-2021 school year all-day kindergarten: Copper Creek Elementary, Coronado K-8, Donaldson Elementary, Harelson Elementary, Holaway Elementary, Innovation Academy, Keeling Elementary, Mesa Verde Elementary, Nash Elementary, Painted Sky Elementary, Prince Elementary, Rio Vista Elementary, Walker Elementary and Wilson K-8.
For more information, families can call their school of choice or visit amphi.com. Families interested in enrolling at the Rillito Center should contact that school directly at 696-6420.
Pima County students selected for statewide advisory council
Arizona schools chief Kathy Hoffman chose 20 students to serve on the Department of Education's first statewide Student Advisory Council, six of whom attend Pima County schools.
The selected Tucson-area students are: 10th-grader Sara Ben Abdallah from the charter school Arizona College Prep Academy, 12th-grader Paris Beniquez from Sunnyside High School, 11th-graders James Driscoll and Pratik Shah from Marana Unified's Mountain View High School, fifth-grader Izzy Garcia from Catalina Foothills' Canyon View Elementary and 11th-grader Yi-Jen Yang from BASIS Oro Valley.
The 20 students, in fifth through 12th grades, will meet with Hoffman three times this school year to share their perspectives on educational issues, a news release said.
The first meeting occurred earlier this month.
"Out of more than 300 applications, the 20 finalists stood out for their leadership, passion and curiosity," Hoffman said. "It's vitally important to elevate student voices as we implement policies that affect their lives. I look forward to hearing the perspectives of these young leaders on topics like school safety, technology, arts education, testing and more."
Fair for support staff jobs to be held by Marana school district
Marana Unified School District is hosting a job fair to find support staff and substitutes on Dec. 7.
The event is from 10 a.m. to 1 p.m. at the Early Learning Resource Center, 7651 N. Oldfather Road.
Applicants should bring resumes. During the fair, they will have a chance to complete applications and do on-site interviews.
Support staff positions include special education aides, teacher assistants, extended learning opportunity aides and crossing guards, as well as certified and support substitutes.
Applicants can view job listings and complete applications online at tucne.ws/musdjobs. For more information, contact human resources at 682-3243.
Contact reporter Danyelle Khmara at dkhmara@tucson.com or 573-4223. On Twitter: @DanyelleKhmara