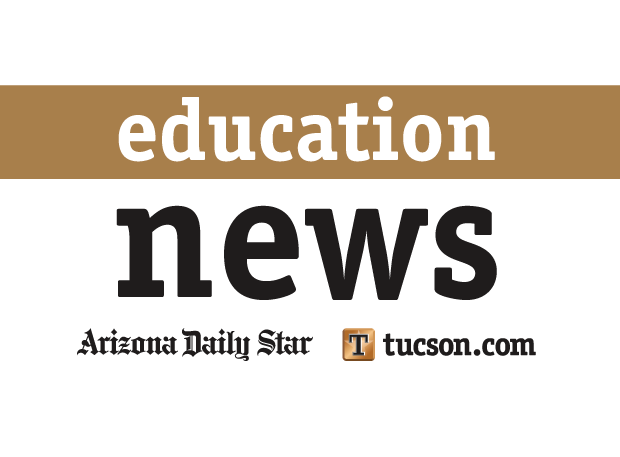 City High School scores high with Education Equality Index
City High School, a public charter school, achieved the highest score in Tucson on the Education Equality Index (EEI) survey .
The criteria for the EEI rating included school levels, grade ranges, magnet/charter classification, student proficiency, number of students tested, city population figures, and free or reduced lunch figures, plus exceeding the low-income achievement category.
The results showed that the average EEI score in Tucson is 57.7 and City High School earned a score of 93.3.
"We are so pleased to be recognized by EEI as a 'far above average' school with a very high rating in reading, which is a college success indicator," said Eve Rifkin, co-founder and director of college access at City High School. "This ranking is a result of our hard work with a highly diverse student body with different needs and backgrounds — that is the true work of a public school, and we could not be more proud."
University High foundation gives $27K in equipment, funds
The University High School Foundation and Alumni Association gave over $27,000 worth of equipment to University High School during the year ending June 30, 2017, for use by the students and faculty.
The foundation bought three document cameras, two projectors, five laptops for teacher use, 14 marker boards, 21 laptops for student use. It also acquired 31 computer monitors and four ceiling speakers to upgrade the computer lab. In addition, it provided $4,240 to the principal to use at her discretion to supplement district funds. These funds were the result of many small dollar donations from UHS alumni and community members.
Since 2013, the foundation has awarded over $82,000 to the school in the form of technology and tools benefiting current and future students. This year's expenditures represent the largest single-year total contributions to the school since the inception of the foundation.
TUSD Governing Board approves several promotions
The TUSD Governing Board approved a handful of promotions at its Thursday, July 27, meeting.
Guadalupe Perez, formerly a fifth-grade teacher at Gale Elementary School, will start the new year as the assistant principal for Tucson High Magnet School.
Sharon Ingram, an instructional data and intervention specialist and magnet coordinator at Tucson High Magnet School, was promoted to assistant principal at Magee Middle School.
William Fosmire will be taking over as assistant principal at Lynn/Urquides Elementary School after serving as dean of students at Maxwell K-8 School.
And Susan Osiago was promoted to multicultural director for TUSD from her previous post as staff-development and multicultural-integration coordinator at TUSD.