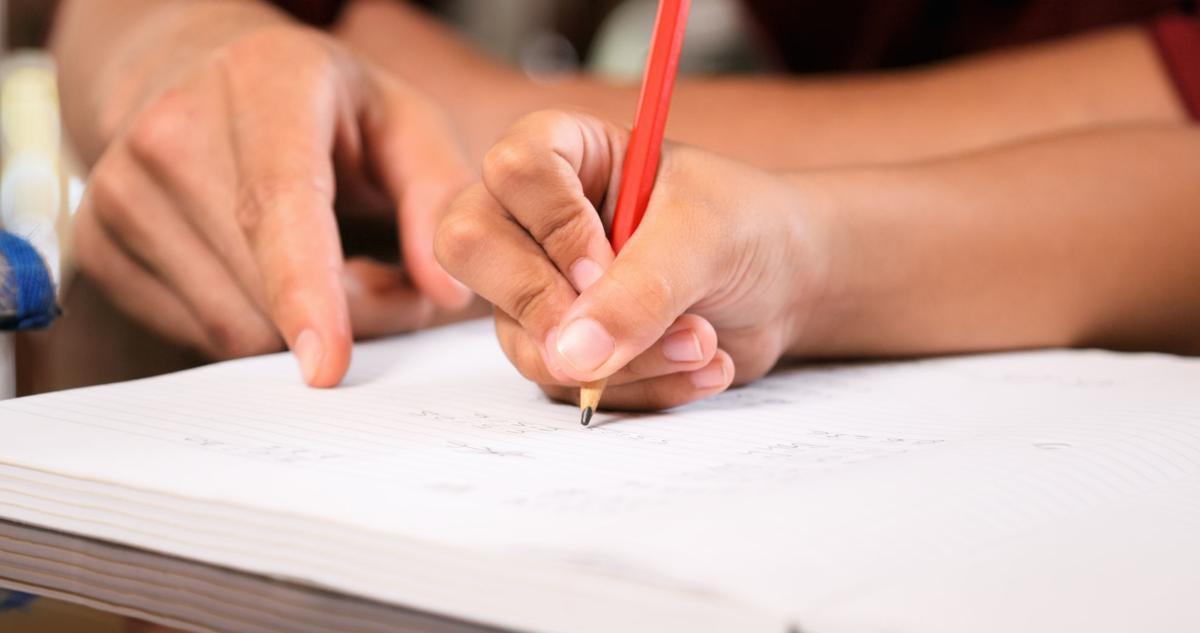 Drive for K-12 teachers runs through August
Teacher advocacy group Tucson Values Teachers is holding its annual supply drive where teachers can enter to win a $50 gift card to Office Depot and OfficeMax.
The drive, Tucson Supplies Teachers, runs every summer and is the largest school supply drive in the region, according to a news release.
The organization partners with Office Depot, OfficeMax, Tucson Electric Power and other community partners to raise and best utilize the funds. The drive has raised more than $1 million in school supplies since it began in 2009.
"Tucson Supplies Teachers is about supporting and showing gratitude for educators," said Katie Rogerson, Tucson Values Teachers COO.
"Many teachers spend upwards of $500 of their own money on school supplies each year," she said.
"Thanks to the commitment of Tucson Electric Power and other community partners we are able to help teachers purchase classroom tools for student success," she added.
Teachers can enter to win and individuals and businesses can donate at TucsonValuesTeachers.org until the end of August.
Marana High teacher picked for educators conference
A Marana High School teacher was one of 29 educators nationwide chosen to attend a high school C-SPAN Educators' Conference on July 24 and 25.
Janelle Edmonds, a Marana High social studies teacher, was chosen to attend the professional development program based on her commitment to learning new educational resources, applying them in the classroom and sharing that professional development back home, according to a C-SPAN Classroom news release.
Edmonds and the other participants will have the opportunity to explore C-SPAN's free teaching resources and video library, hear from guest speakers and explore content on a host of topics.
Marana holds open house for new STEM school
Marana Unified School District is celebrating the opening of Dove Mountain CSTEM K-8, which the district says is the first of its kind, from 4 to 6 p.m. on Tuesday, July 23, at 5650 W. Moore Road.
The school will focus on computer science, technology, engineering and math, using mobile devices, makerspaces and outdoor learning areas, and zSpace augmented reality, virtual reality and science labs, according to a district news release.
"Dove Mountain CSTEM K-8 will provide an opportunity for students and families to engage in an environment that is interactive, high tech and prepares students with the experiences that help them imagine a future and the role they may play in it," said MUSD Superintendent Doug Wilson.
10 Tucson High grads getting $19K combined
Ten Tucson High Magnet School graduates were selected to receive a combined $19,000 in college scholarships for the upcoming school year.
The Tucson High Badger Foundation, Inc. selected the students, who will receive varying amounts to attend both four-year and two-year colleges in the state.
Jada Davis will receive the $1,000 Donald Pitt Scholarship to attend Arizona State University. Cesar Galvez, Michael Hughes, Lizette Polanco and Cienne Robles will receive the Tucson High Badger Foundation Endowment Scholarship for $2,000 to attend Pima Community College. Yasmine Lopez and Shayda Macias will receive scholarships to attend Pima for a second year. Diana Cadena, Michael Olivares-Deely and Wahida Wahab will receive $2,000 scholarships to attend the University of Arizona for their second year.
Contact reporter Danyelle Khmara at dkhmara@tucson.com or 573-4223. On Twitter: @DanyelleKhmara