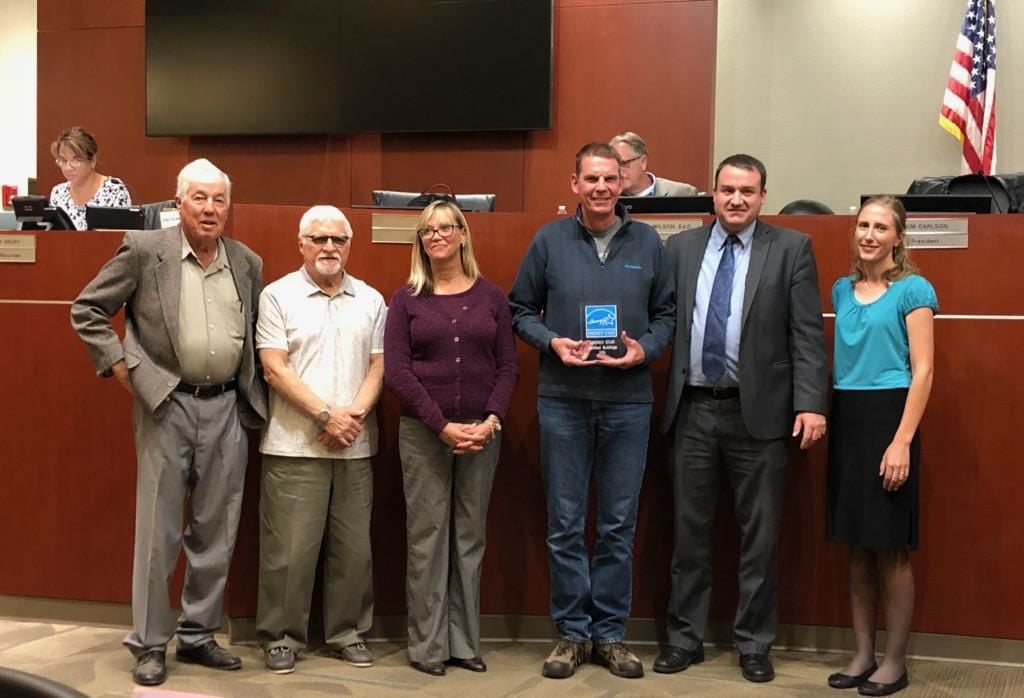 Kalaya Cook, a K-12 technology teacher at the Arizona State Schools for the Deaf and the Blind, has been presented with the Tucson Values Teachers' November Teacher Excellence award.
Cook has been a teacher for six years and has taught at ASDB for the last three. Matthew Frantz, one of her co-workers, nominated her for the honor. Frantz said Cook is "simply amazing."
"She's implemented coding projects using chalk and the sidewalk for the younger students," Franz said. "For our high school students, Kalaya has been able to use laptops to complete a variety of projects … using technology to assist students who are deaf and hard of hearing."
Cook earned her master's in deaf education from the University of Arizona and is a Google Certified Educator. She won a $100 gift card to Office Max/Office Depot, $250 in cash from Tucson Electric Power and the Helios Education Foundation, and various school supplies.
New state schools chief to visit
Kathy Hoffman, the newly elected state superintendent of public instruction, will participate in an informal discussion at the University of Arizona on Tuesday, Dec. 4.
The discussion will be held at 4 p.m. in the UA Student Union's Presidio Room, 1303 E. University Blvd. RSVP for the discussion at tucne.ws/hoffmantucson
Marana schools recognized by EPA for energy efficiency
All 16 Marana Unified School District schools and the district office have earned the U.S. Environmental Protection Agency's 2018 Energy Star certification.
Certification means the district's buildings rank in the top 25 percent of the most energy-efficient buildings in the U.S. The district also has the second-highest number of Energy Star buildings in the state.
Buildings qualify for the Energy Star certification only if they use 35 percent less energy than average and generate 35 percent fewer greenhouse gases than average.
"The dollars we have not had to spend in energy-related costs are dollars which can be used for educational purposes," said the district's chief financial officer, Dan Contorno.
Students complete TPD community officer training
Eight high school students have been honored for completing a 300-hour community service officer-certification program.
The students were the first to complete the new program from Pima JTED and the Tucson Police Department, according to a press release. They were formally honored during a ceremony at the Southern Arizona Law Enforcement Center.
The certification will allow the students to begin working for TPD before they turn 21 — the minimum age the department requires prospective police officers to be.
All eight newly certified community service officers have been hired by TPD. Seven of the eight plan on becoming police officers when they turn 21, and one plans on becoming a crime-scene technician.