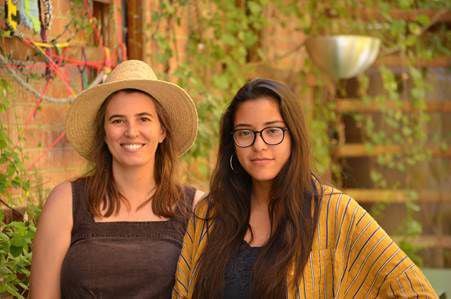 Tucson teen wins NY Times Student Podcast Contest
The New York Times named City High graduate Samantha Zazueta, a soon-to-be first generation college student, one of 12 winners in its second annual Student Podcast Contest.
In her winning submission, "My Incarcerated Family," Zazueta asks criminal-justice-reform experts, her mother and her formerly incarcerated uncle, Ray, why they think so many of her family members have served time in jail and prison.
Over 900 students submitted stories in the podcast contest, the Times reported. You can listen to Zazueta's five-minute story on the Times' website at nyti.ms/2KOWGYq or the full 12-minute podcast on SoundCloud at bit.ly/31Wb1HQ
County schools chief honored for helping incarcerated youth
Pima County Schools Superintendent Dustin Williams has earned the Arizona Correctional Educators Inc. Outstanding Correctional Professional of the Year award.
The award recognizes Williams' service and contribution to incarcerated students attending schools in the Pima County Juvenile Detention Center and the Pima County Adult Detention Center, a press release from ACE Inc. said.
Staff from the Pima Accommodation District, which oversees the schools, nominated Williams for his work on a behavioral program at the Adult Detention Center. The program lets students who meet certain behavioral goals challenge Williams in a monthly basketball game.
"I am very humbled," Williams said in the press release. "These kids have tough lives, and we always have to believe in them."
Flowing Wells High gets $500 to donate to charity
Flowing Wells High School has been awarded $500 to donate to a nonprofit of its choice, as a winner of the national Lead4Change Challenge.
Flowing Wells was named a winner in the challenge because of a community-service project spearheaded by its students.
For the project, students created and sold zippered bags made of used jeans and donated the proceeds to Youth On Their Own, a local nonprofit that works to keep high school students struggling with housing security in school and on track to graduate.
Local students take 1st place in national history contest
A project produced by Accelerated Learning Laboratory students Zia Rice-Bensch, Keona Wallen, Sean Choudhry and Elias Rice-Bensch has won first place in the National History Day Contest at the University of Maryland.
The students' winning project, "Radium Girls: From Jaw-Dropping Tragedy to Glowing Triumph," tells the story of the Radium Girls, women who worked in factories painting watch dials with luminous radium paint and suffered severe health consequences because of it during World War I.