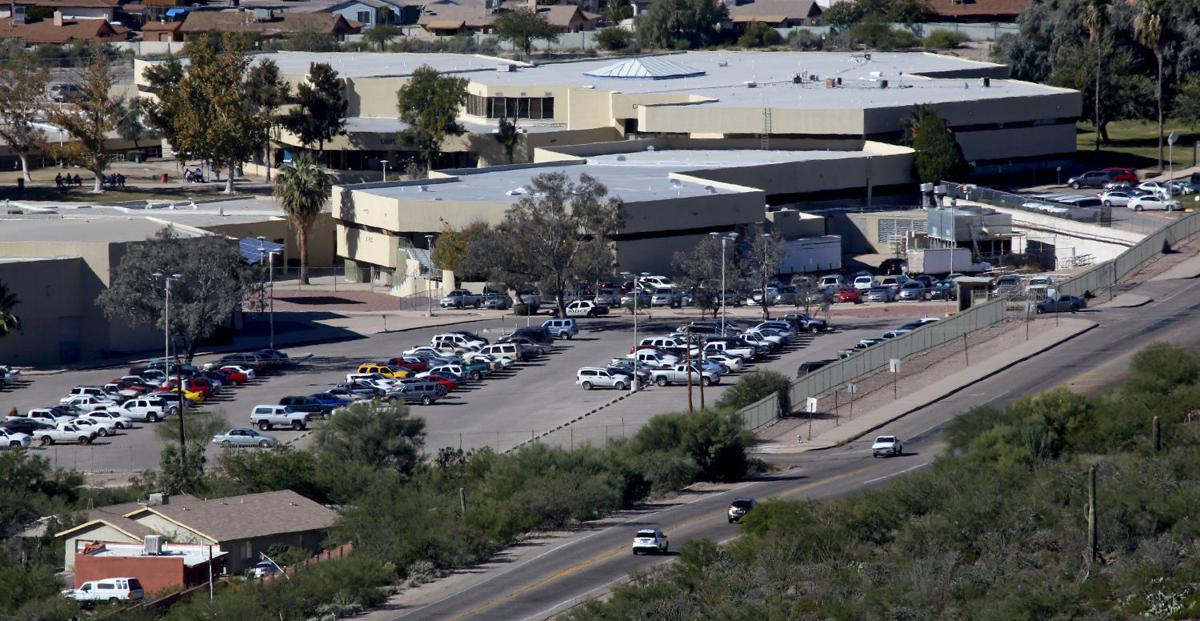 Six Tucson Unified schools could lose their magnet status, which allows for additional funding to improve racial balance and achievement among minority students.
Special Master Willis Hawley, who was assigned to oversee TUSD's desegregation efforts, recommended the magnet status of Cholla High, Ochoa Community, Pueblo High, Robison Elementary, Safford K-8 and Utterback Middle schools be terminated after they failed to meet integration goals established in January 2015.
Those schools were required to not have more than 70 percent of their entry-grade students — kindergarten for elementary schools, sixth-grade for middle schools and ninth-grade for high schools — made up of a single race.
The recommendations do not mean the six schools would immediately lose their magnet status. Other parties, including the plaintiffs in the decades-old desegregation case and the U.S. Department of Justice, will weigh also in. Ultimately, the decision is up to U.S. District Judge David C. Bury. For now, the schools will retain their magnet status and funding until the matter is settled in federal court.
Hawley was set to make recommendations in the fall of 2015 but deferred them until now to give the schools another opportunity make progress in racial balance. Drachman Primary, Carrillo Intermediate and Roskruge K-8 schools also fell short of the 70 percent requirement but did not end up on the termination recommendation list. Drachman and Carrillo are A-rated schools, and Roskruge is a dual language school, which is a priority in the district's unitary status plan, district officials said.
It's too early to tell if those six schools would lose funding should the judge and other parties decide to follow the recommendations, said H.T. Sanchez, TUSD's superintendent. Magnet schools receive additional funding to foster diversity in the student body and faculty assignments and provide services such as transportation to students traveling from outside of their schools' attendance boundaries.
Sanchez said he's trying to see the recommendations in positive light, as the number of magnet schools considered for status termination went from 11 to six with the extra year granted by the court. "The extra year gave us time to take care of some of the schools."
The district engaged in a marketing campaign that involved open house events, advertising through media and direct mailers to target addresses, and the district provided additional resources to those schools in an effort to boost diversity, he said. But in a racially concentrated district with 20 magnet schools, it's difficult to achieve integration in all of them, he added.
Sanchez has already begun meeting with parents of the six schools to discuss possible post-magnet plans. Even if it ends up that they lose the magnet label, he said the district might be able to retain some of the additional funding as long as it's tied to the unitary status plan.
The governing board would decide the next steps, whether that's contesting the recommendations, asking for more time to consider input from an incoming board member who will take office in January, or accepting the outcome and planning the schools' post-magnet plans.
As of Tuesday afternoon before the scheduled governing board meeting, Sanchez did not have insight one way or another.
Sylvia Campoy, a longtime representative for the Mendoza plaintiffs in the desegregation case, said she did not agree that TUSD did all it could for those six schools to meet their integration goals.
"The magnet schools were starved of the authentic support needed to be successful," she said in a letter addressed to the TUSD governing board. For example, Utterback has suffered several problems, including teacher vacancies, a vacant parent liaison position, lack of time for teachers to plan and grade, facility issues, interim school leaders and lack of discipline training for faculty.
She also criticized the district administration's saying that the integration requirements are impossible to meet.
"This is also an affront to the very meaning of 'desegregation' and to those on whose behalf the lawsuit was initially filed."
Contact reporter Yoohyun Jung at 573-4243 or yjung@tucson.com. On Twitter: @yoohyun_jung