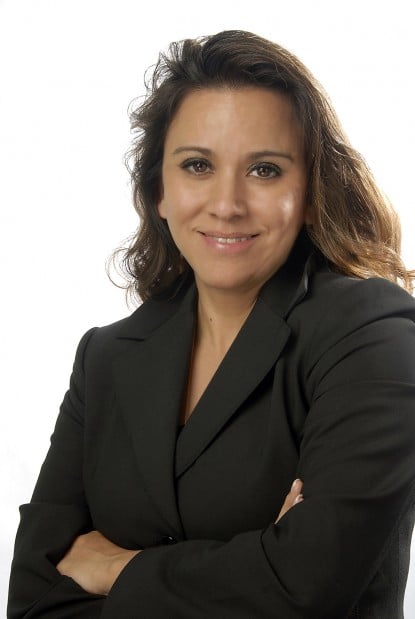 The Tucson Unified School District on Monday held the first of four community forums for the superintendent finalists.
Edith Macklin-Isquierdo answered questions for two hours at Catalina Magnet High School, 3645 E. Pima St.
Macklin-Isquierdo has served as TUSD's assistant superintendent in charge of high schools since 2009.
She is competing with three other candidates for the top spot in Tucson's largest school district.
The Governing Board will announce its top pick in November, and that person will begin working in January or July, depending on availability.
The remaining forums are scheduled for next Monday with John Pedicone, Oct. 11 with Lupita Cavazos-Garcia and Oct. 18 with Kenneth R. Baca. All will be held at Catalina from 7 to 9 p.m.
Here is where Macklin-Isquierdo stands on a few of the issues raised during Monday night's forum:
• Student achievement: "That is the No. 1 priority that we must look at as we go through our transformation in the next few years. Right now, we look at data and trends and look at what we can do different, how we can incorporate changes and transformation and interventions."
• Declining enrollment: "I know we've begun to look at the budget issues and the mergers, but I like to look at it a little bit different than that. It's not just about merging or closing. It's also about bringing and retaining and attracting new students to our district. I would continue to offer school choice, continue to offer quality programs and look at our magnets to see what we offer. . . . Students will come if we have quality programs."
• Mexican-American studies program: "Ethnic studies has become such a political entity in our district, and that is unfortunate because I strongly support ethnic studies. It's a program that yields results of higher graduation rates, higher academia for our students involved in the program, and it also gives another perspective - that's what we're all about in this 21st century."
• Commitment to TUSD: "The reason I am in the Tucson Unified School District is because of my passion. Being in TUSD is not easy. There's been consistent change over the last few years and consistent challenges, but I'm up for those challenges. . . . I'm the parent of two wonderful kids. I want them to graduate from a TUSD high school. I don't want to interrupt their educational system. I've been here for four years with my family, and I plan to be here for a very long time. I have a lot of investment here already."
• Job qualifications: Macklin-Isquierdo said her experience is primarily in large, urban school districts that coincidentally have all been under desegregation orders, so she understands the importance of maintaining ethnic diversity.
She said she has served as a teacher, a principal at the elementary, K-8 and high school levels, and in various administrative capacities.
"I've done those experiences. I know I'm prepared," she said.