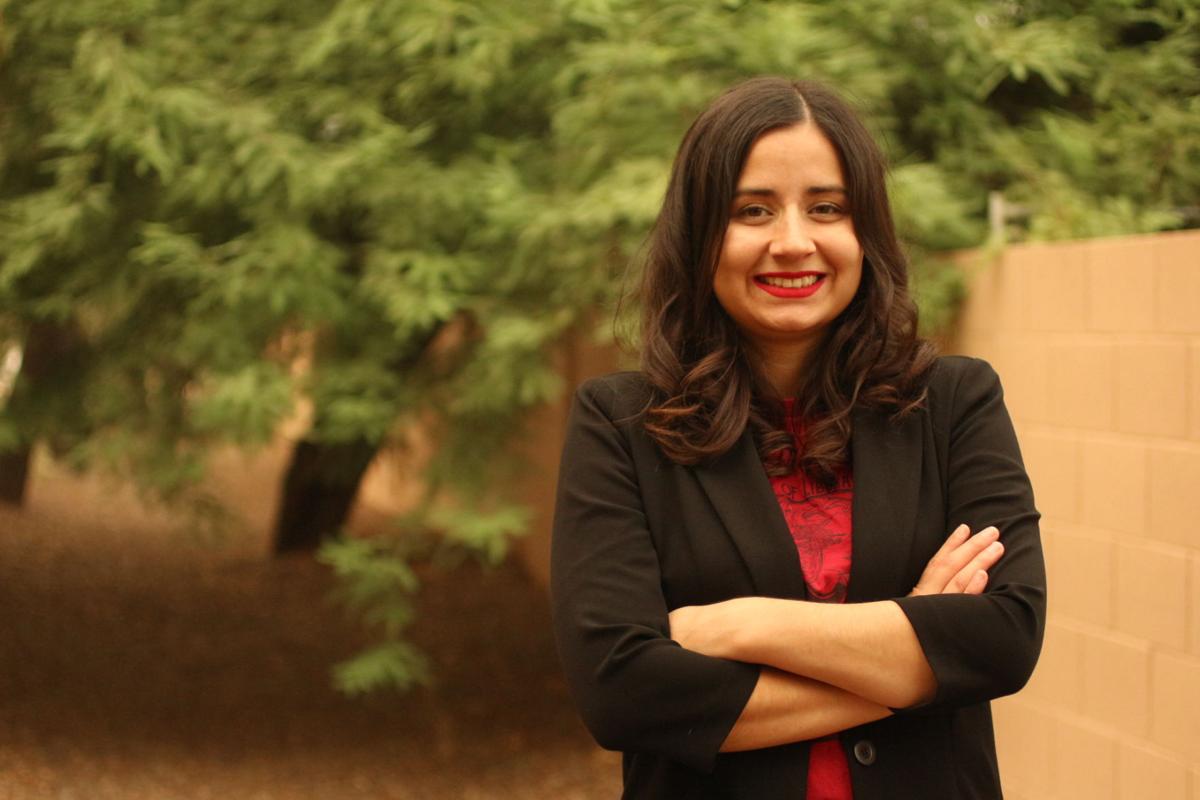 A youth-led nonprofit group in Tucson is continuing its efforts to support undocumented students during the coronavirus pandemic.
ScholarshipsA-Z, created in 2009 by immigrant youth, pushes for education equity for undocumented students.
The group, comprised mostly of volunteer college immigrant students, works with undocumented youth and families. It leads tuition equity campaigns, builds scholarship programs and has trained more than 580 educators on how to work with and for undocumented students.
Despite losing about 20% of its donors during the pandemic, the organization has worked to find new funding and has partnered with groups like the Protection Network Action Fund, the Peoples Defense Initiative and the Arizona Undocumented Workers Relief Fund to help families that were excluded from federal coronavirus economic relief efforts like the Coronavirus Aid, Relief and Economic Security Act.
So far, the organization has distributed more than $55,000 in emergency funds to about 100 immigrant students' families.
"It has always been an organization from the community for the community," said Carolina Silva, 28, who in June of this year became the organization's new executive director.
Silva has also continued fundraising to develop leadership skills and scholarship access among immigrant youth.
In July the team offered its first virtual version of the Immigrant Scholarship Hustle program, a free intensive scholarship application program they started in 2017 with Academic and Leadership Accelerator for Service, a Phoenix-based nonprofit.
"We believe it is one of the best programs we've had, given that is the fourth time we offer it, and we are perfecting it every time," said Rodrigo Dorador, president of the Board of Directors and Treasurer of ScholarshipsA-Z, who helped kick-start the first program and has been designing its content, material and assessment since 2018. It has served more than 150 students.
Last year, each participant earned more than $23,000 in scholarships, on average. In July they served 15 youths from the Phoenix area. On Oct. 17, they plan to hold the second virtual program for about 30 young people in Tucson.
"Where the work needs to happen"
In 2006 Arizona voters approved Proposition 300, which denies Deferred Action for Childhood Arrivals beneficiaries and undocumented students in-state tuition and state aid.
In 2019 the Arizona Board of Regents voted to allow reduced tuition for both DACA and undocumented students at the three public state universities. Undocumented students still pay 150% more than U.S. citizens or legal residents. In community colleges, undocumented students pay three times more than U.S. citizens or legal residents.
This makes Arizona the only state in the West, and only one of eight in the country, that does not offer tuition equity for undocumented students, and one of three that does not offer tuition equity for DACA students.
"I think it is exactly where the work needs to happen for us to be able to see larger change," Silva said.
As a result, developing young leaders in that community has become the cornerstone of the work done by ScholarshipsA-Z. The team advocates for education equity by lobbying the Arizona Board of Regents and school officials seeking change.
In 2017, students working at ScholarshipsA-Z and at the Immigrant Student Resource Center at the UA, pushed for the establishment of the private scholarship fund to help lower DACA student's tuition.
Silva, once an undocumented student, also has a long history of advocating for education equity.
Throughout her bachelor and doctoral studies in Utah and Washington, she created mentorship spaces for other students and participated in the 2017 Washington D.C. campaigns that sought a long-term solution to help undocumented youth.
Silva became a U.S. citizen in 2018.
"Everything we do — whether it is our work around COVID or training educators and counselors — must be youth-led," Silva said. "Because that is the heart and soul of who we are as an organization."
Clara Migoya is a University of Arizona journalism student and an apprentice for the Arizona Daily Star.