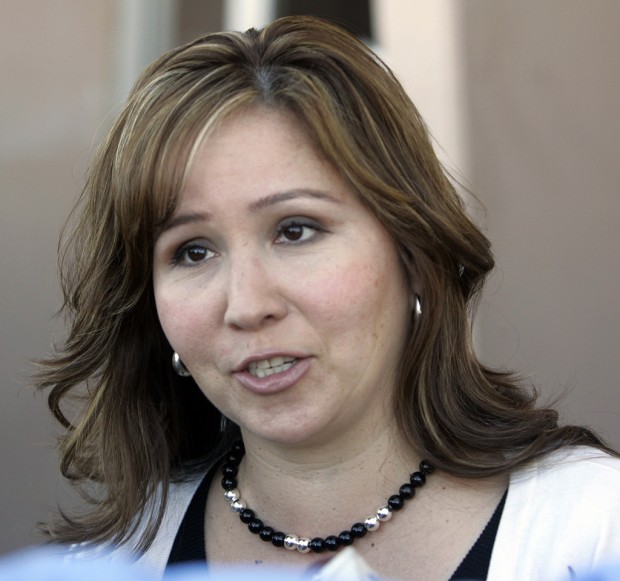 The TUSD Governing Board voted Tuesday in support of offering "culturally relevant" courses for core credit beginning next school year.
The courses - supported by a 3-2 vote - would look specifically at the experiences, culture and history of Mexican-Americans and African-Americans.
The classes are a provision in Tucson Unified School District's Unitary Status Plan, which aims to bring racial balance to schools.
TUSD has been operating under a federal desegregation order for several decades and the plan is considered to be a road map on how the district can resolve the case.
In addition to the course offerings, the plan calls for improving the hiring and retention of minority employees, and improving educational opportunities for black and Hispanic students.
Initially, the majority of the Governing Board objected to offering the courses for core credit and made it known in federal court filings.
That provision was controversial as the district had already come under fire by state officials in the past for providing Mexican American Studies classes.
Faced with a threat of losing millions in state aid, the Governing Board opted to eliminate the Mexican American Studies courses, promising to instead revamp the district's social-studies curriculums to include multicultural perspectives.
Having a change of heart last month, the board attempted to remove the objection to offering the courses but was unsuccessful due to a series of confusing motions.
As a result, the unitary status plan was forwarded to the judge with the objection in place.
Board member Adelita Grijalva had vowed to bring the issue back at Tuesday night's meeting, although the plan is already under consideration by the federal court.
She was backed by a pair of newly sworn-in board members, Cam Juárez and Kristel Ann Foster.
Mark Stegeman - who started his second term on Tuesday - and Michael Hicks voted against offering the courses for core credit.
In opposing the removal of the objection, Stegeman argued that statistical evidence showing that the former Mexican American Studies program improved academic achievement was weak, and said the board was essentially asking the court to take sides on a political issue.
Grijalva disagreed, saying: "It continually boggles the mind why we have this argument. If we're talking specifically about achievement of students, these are the types of programs we should be supporting."
Because the board has reversed its decision, the district will now file a supplemental pleading with the court.
However, it is unclear whether the court will accept it since the deadline has passed for submissions.
It is not known when the court will rule on how the plan should be implemented.
GRIJALVA NAMED BOARD PRESIDENT
In other business Tuesday, the TUSD Governing Board selected Adelita Grijalva to serve as its president and Kristel Ann Foster to serve as clerk. Michael Hicks voted against both selections. Mark Stegeman abstained from voting on the motion to make Grijalva president.