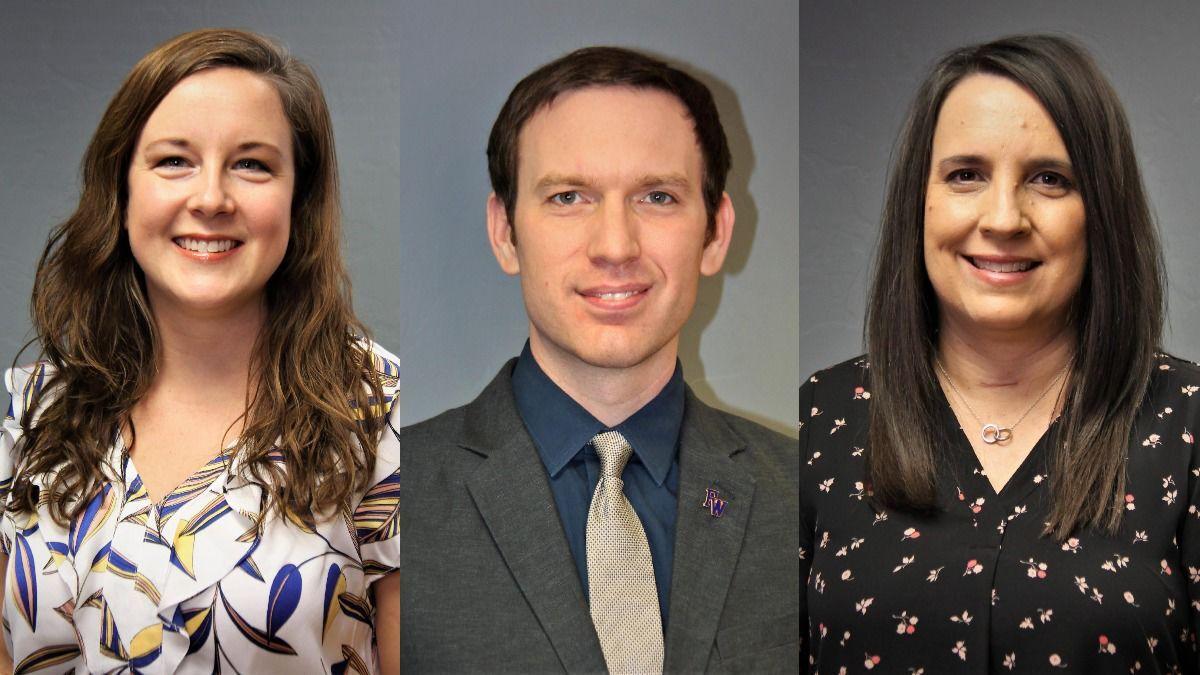 Three Tucson teachers have been named winners of the Raytheon Leaders in Education award.
The award, presented by Tucson Values Teachers and Raytheon Missiles & Defense, recognizes K-12 Pima County teachers who are achieving outstanding classroom performance, demonstrating leadership in their schools and communities, and supporting their peers in the teacher workforce.
Each of the winners will receive $2,500 gifts, plus an additional $2,500 in matching gifts for their schools. They are Jessica England, a music teacher at Sahuarita Middle School; Christopher Pankratz, a theater arts teacher at Flowing Wells High School; and Shelley Valencia, a kindergarten teacher at Centennial Elementary School.
They will spend the next year meeting with local business and political leaders advocating for advancements in education by sharing success stories.
Another six finalists up for the honor will be awarded $500 each from Tucson Values Teachers during a virtual event Nov. 4. They are Latricia Ferguson of Cottonwood Elementary and Vanessa Schiess of Hendricks Elementary for the K-5 category; Gricelda Meraz of Hollinger K-8 and Adam Scafede of Dove Mountain CSTEM K-8 for the grades six through eight category; and Eric Freitchen of Desert View High and Julie Ramsey of Amphitheater High for the grades nine through 12 category.
"Highlighting the contributions and professionalism of local teachers is especially important during such an unprecedented time in education as teachers have faced new and unique challenges," said Andy Heinemann, CEO of Tucson Values Teachers.
Ron Shoopman, a member of the Arizona Board of Regents and a founding member of Tucson Values Teachers, will also be recognized with the Spirit of Education award.
EEF donates $150,000 to TUSDThe Educational Enrichment Foundation donated $150,000 to the Tucson Unified School District to purchase 472 Chromebooks to support remote learning for students.
The funds were raised through an emergency appeal that was started in March when it became apparent that schools would be moving online because of the coronavirus pandemic.
"Our mission for the past 38 years has been to support the education and enrichment of students in TUSD," said EEF Executive Director Dawn Bell. "When COVID-19 struck and we learned TUSD students would move online, we knew many would need laptops so they could continue their education."
The majority of funding came from the Margaret E. Mooney Foundation managed by Tucson Foundations. Other organizations that donated include the Family Housing Resources Cares Fund, Raytheon, Citi, the Arizona Community Foundation and the Connie Hillman Family Foundation.
Catalina High names Hall of Famers
Catalina High School has named its 2020 Trojan Hall of Fame inductees.
Charleen Badman, class of 1987, was named 2020 Alum of the Year. Badman is a James Beard Award winner and owner of FnB Restaurant.
Sandy Tanner Elers, class of 1958, a community builder
William Gaylord, class of 1957, an orthodontist
Marge Christensen Gould, Catalina High teacher (posthumously)
Barry Hedrick, class of 1965, Tucson Police officer (posthumously)
Ray Lindstrom, class of 1959, entrepreneur
Lynn Marcus, class of 1982, University of Arizona Immigration Law Clinic director
George Wayne Schumann, class of 1959, executive director of Christian Care Center
Thelma "Tee" Taylor, class of 1959, nationally-recognized skydiver and Tucson appraiser
Terry Thomas, 1979, author and philanthropist
Photos: Back-to-school in Tucson during the pandemic
"Mustang Stampede"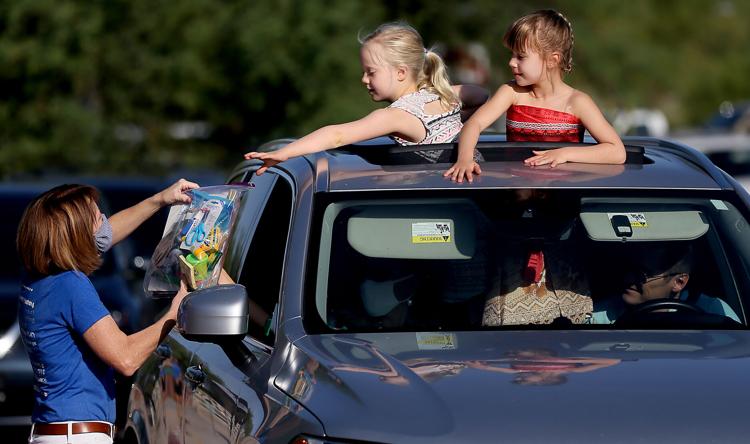 First Day of School, John B. Wright Elementary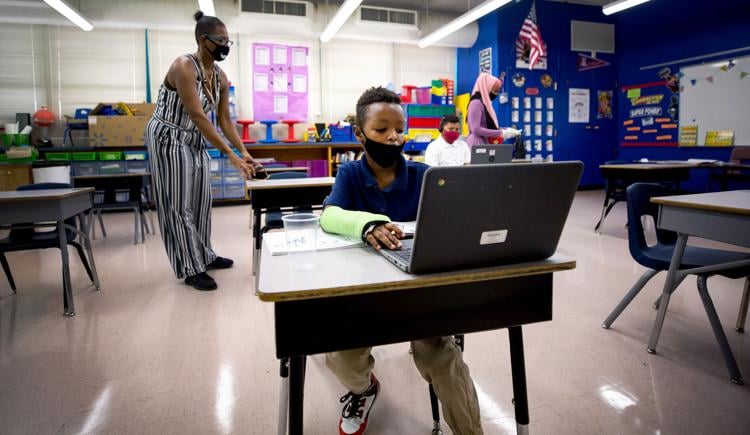 "Mustang Stampede"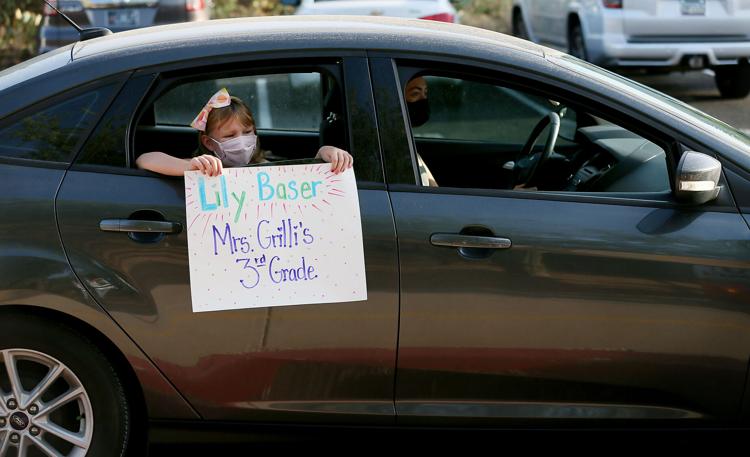 "Mustang Stampede"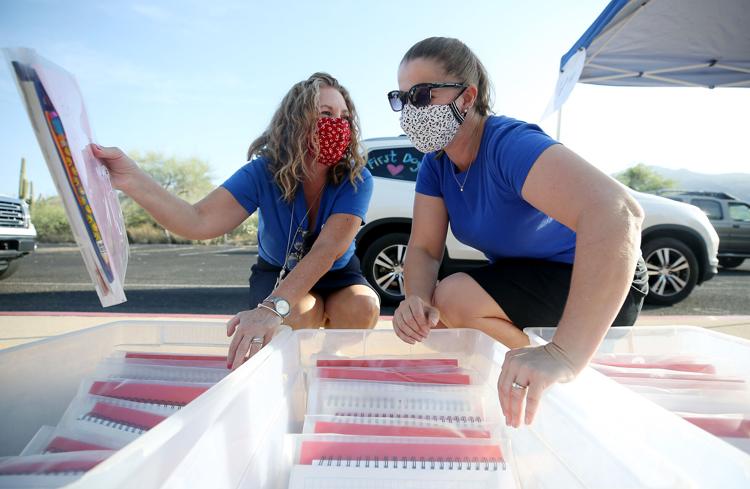 "Mustang Stampede"
"Mustang Stampede"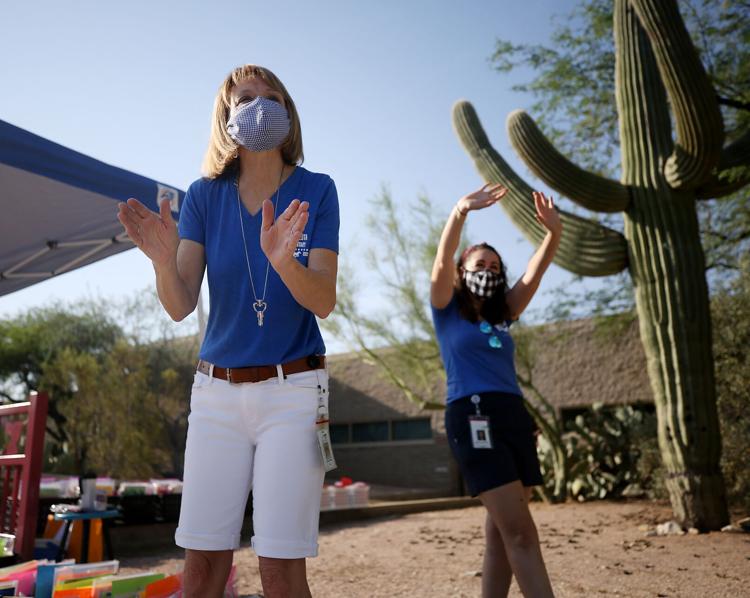 "Mustang Stampede"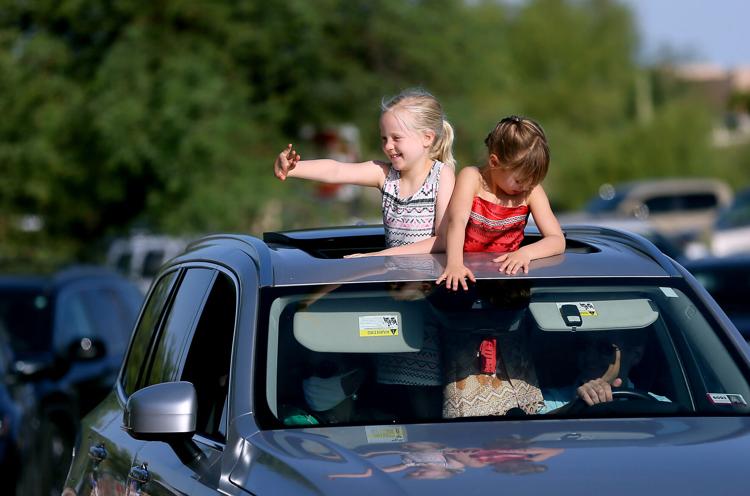 "Mustang Stampede"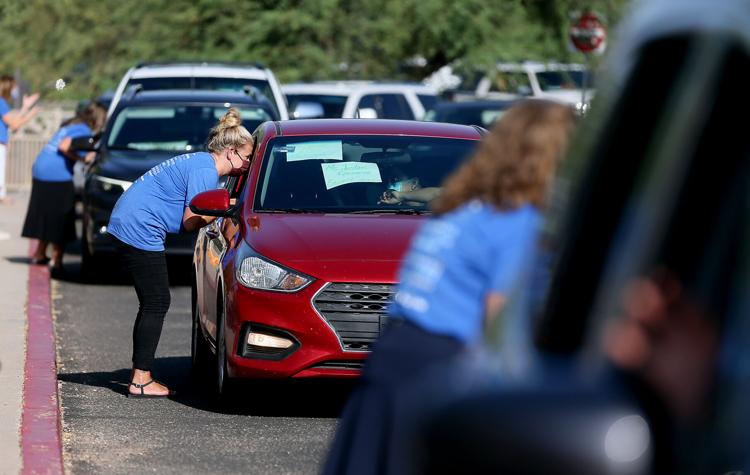 "Mustang Stampede"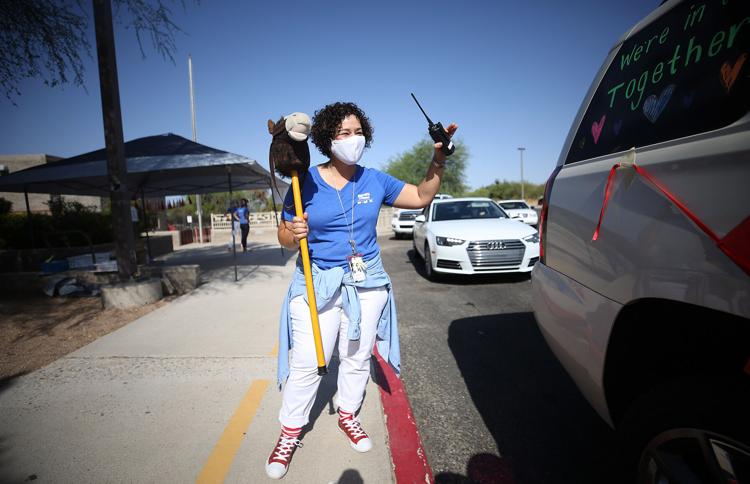 First Day of School, John B. Wright Elementary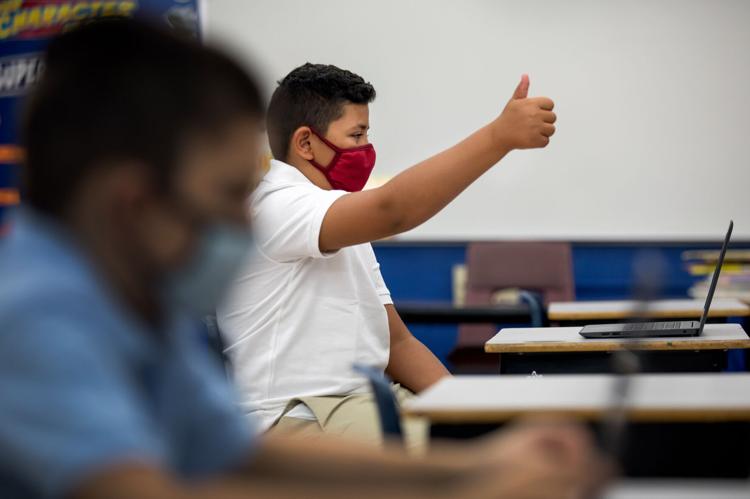 First Day of School, John B. Wright Elementary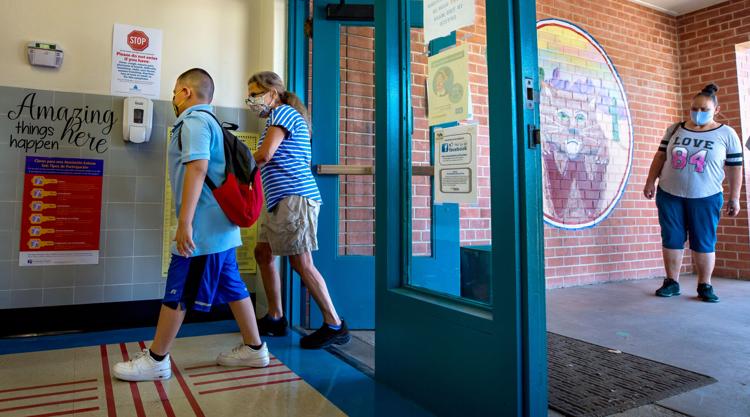 First Day of School, John B. Wright Elementary