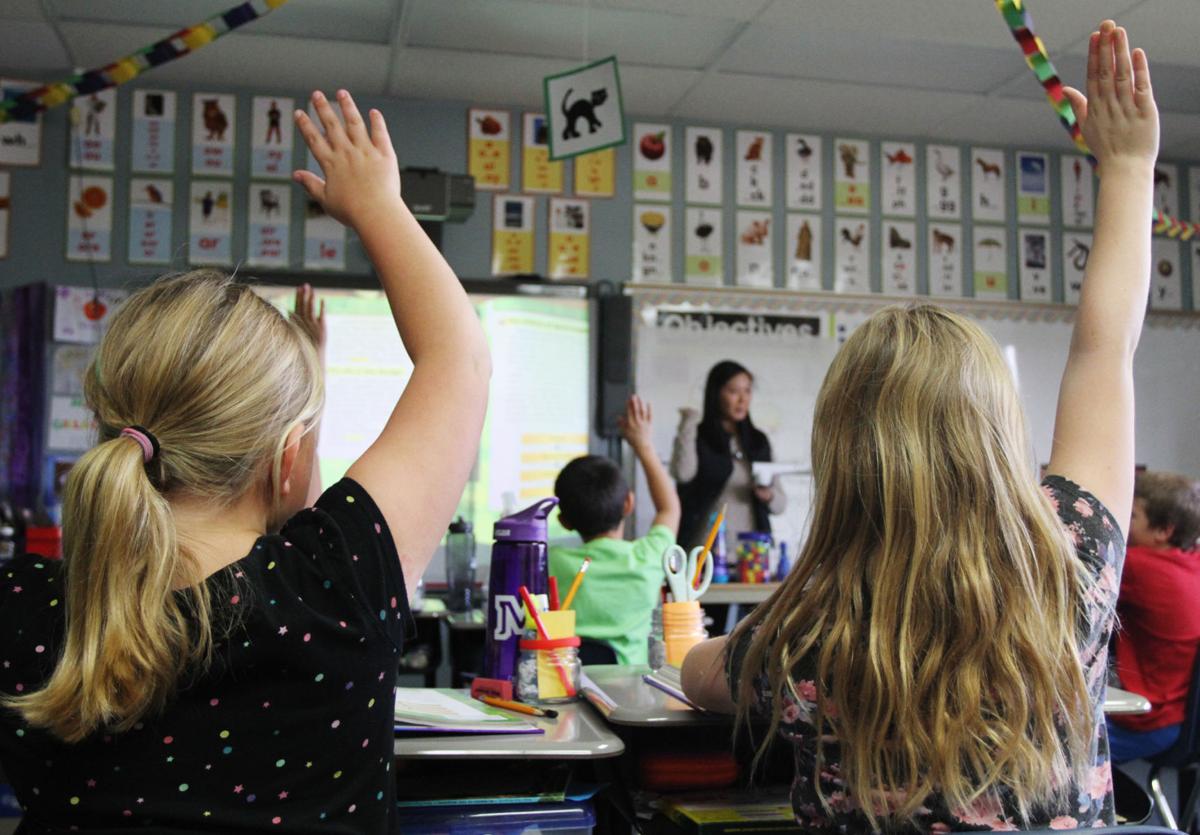 Pueblo High School students who need help paying sports participation fees now have a new resource though the Pueblo High Alumni Foundation.
The nonprofit created the Reynaldo "Pulido" Santa Cruz fund to support teen athletes at the Tucson Unified high school.
The first check, of $1,275, was delivered last week to pay sports participation fees of $65 per student per sport, a news release said.
"Many needy students do not participate because their parents cannot afford the additional $65 fee for each sport for each participant," the fund's namesake Reynaldo G. Santa Cruz Jr. said in an email.
The money came from the proceeds of a book that Santa Cruz, an alum of the school and member of the foundation, wrote about his father, a former South Tucson council member with strong ties in the region.
The foundation is looking to increase alumni membership and emphasize the Reynaldo "Pulido" Santa Cruz fund as a way for alumni to help by either contributing directly to the fund or purchasing the book, Santa Cruz said in an email.
One-third of the book proceeds are going to the fund, available for $25 through Amazon.
"My royalty per book is only $12.00, which I am dividing among three charities, but it is a small way to give back to our high school," Santa Cruz said.
To purchase the book "Pulido del Barrio Libre: The Life of Reynaldo M. Santa Cruz," go to rb.gy/dyiz8l. Direct donations to the Reynaldo "Pulido" Santa Cruz fund can be sent to P.O. Box 27471, Tucson, Arizona 85726. Write Pulido Sports Fund in the memo of the check, and a receipt for tax purposes can be sent if requested. Pueblo High alums who would like to become a foundation member, can find the membership form here.
Superintendent employee wins Women in Leadership award
DaNel Hogan, director of The STEMAZing Project, is a recipient of the inaugural Carolyn Warner Women in Leadership Award from Grand Canyon University.
The STEMAZing Project is a program within the Pima County Schools Superintendent's Office. Its mission is to improve the quality of STEM education for all students by empowering classroom educators to experience, share, improve and implement best practices, a news release said.
"This is a very special honor for DaNel," said Dustin Williams, the county's schools superintendent. "It is a true reflection and testament to the dedication and hard work that she puts in every single day for our educators and students across the globe. I am proud to have DaNel on our team."
Go to stemazing.org for more information on the STEMAZing Project.
SARSEF to host '21 regional science, humanities symposiumTucson-based nonprofit SARSEF is the new host of the Arizona Regional Junior Science and Humanities Symposium.
The regional symposium of a national competition for high school students awards $408,000 in undergraduate tuition scholarships annually to regional and national student finalists.
The annual competition promotes original research and experimentation in science, technology, engineering and math as well as publicly recognizing students for outstanding achievement.
The competition is a collaborative effort between the research arm of the Department of Defense and nationwide academic research institutions and is administered by the National Science Teaching Association, a news release said.
The event has been hosted by the Arizona Board of Regents on behalf of Arizona State University for decades, the news release said.
"I am thrilled that SARSEF, with its dedicated staff and rich history of supporting students in authentic science and engineering experiences, will be the new home for Arizona JSHS," said Margaret Wilch, SARSEF's director of research and new director of the regional competition. "SARSEF will continue to put students' interests first and to provide opportunities for them to discover, grow and showcase their creativity, critical thinking and problem-solving skills."
Students can attend as observers or presenters, showing their research to a panel of judges and symposium attendees in a 12-minute presentation. Five students will be selected to attend the national symposium.
The event is being held virtually on March 19 and 20, 2021.
For more information about how students can participate or how to attend, contact Wilch at margaret@sarsef.org.
Contact reporter Danyelle Khmara at dkhmara@tucson.com or 573-4223. On Twitter:
@DanyelleKhmara