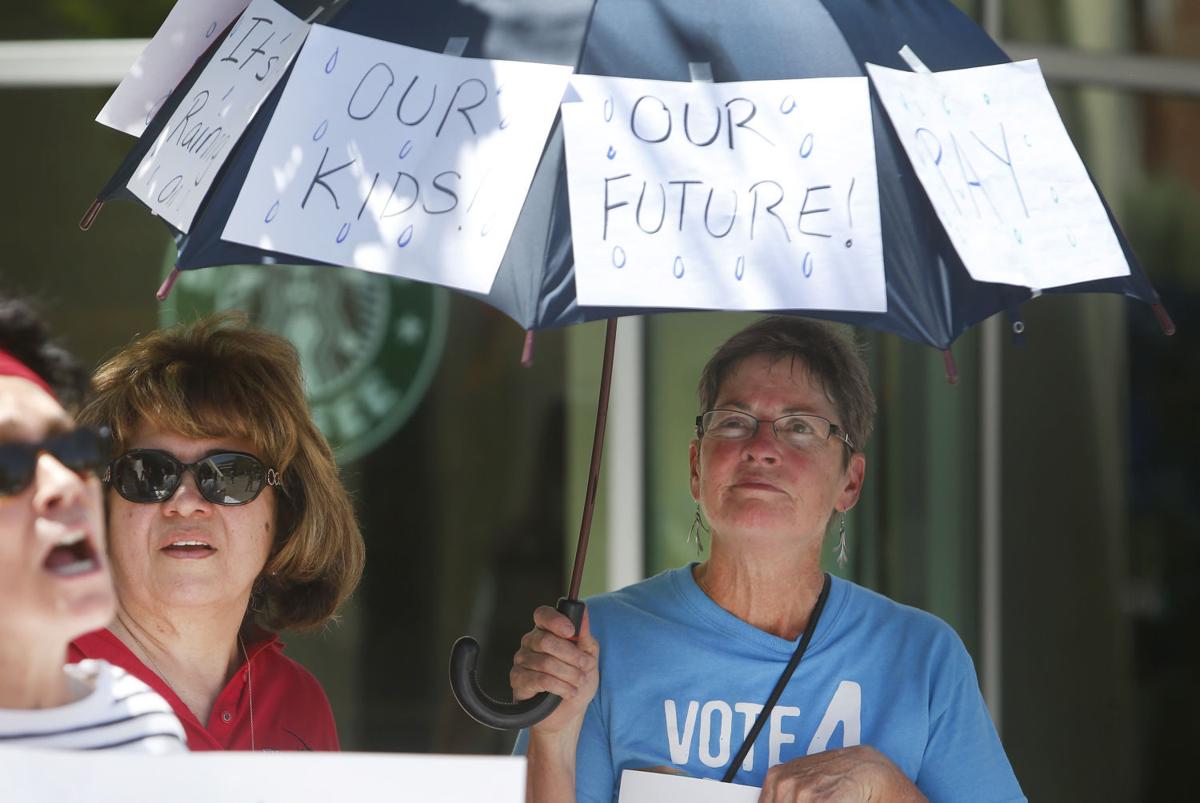 Teachers in five Tucson-area school districts are being encouraged to make their voices heard, and not just by the students who sit at the back of the classroom.
Tucson Values Teachers and Expect More Arizona have been working since March to encourage educators in the TUSD, Sunnyside, Vail, Sahuarita and Marana districts to take their future, and that of their students, into their own hands by casting a vote.
The initiative is a spinoff of a pilot program that was conducted in the Tucson Unified School District with about 2,000 teachers in the fall of 2014 to engage them in the general election.
With a special election coming in May, the effort has kicked off even earlier and plans are to reach more than double the teachers as in the earlier effort.
"The primary objective is to elevate teachers' voices," said Erin Eccleston, vice president of outreach and mobilization for Expect More Arizona. "We know teachers are experts on education and we also know they feel sometimes disconnected from the decisions that are made that impact their classrooms every day.
"So one of the things we're trying to do is help provide a platform for teachers to have a collective unified, stronger voice. And to make sure that voice is heard on important issues, and the first step to doing that is voting."
While officials do not expect all teachers to have the same party affiliation or ideology, Expect More Arizona and Tucson Values Teachers are tapping into the one thing educators do have in common: a passion for teaching and for improving the lives of young people.
By working to ensure that teachers are aware of key dates, issues and where they can go to obtain more information, the organizations are hopeful that teachers will feel empowered and inspired to head to the polls.
After the outreach effort in 2014, there was a 3 percentage-point increase in voter turnout for the group of TUSD teachers who were targeted.
Something else the organizations took away from the experience is that teachers are more likely to vote if they're encouraged to do so by a peer, which is being incorporated into this year's initiative.
The previous initiative relied heavily on school presentations put on by Tucson Values Teachers, but this time teacher leaders have been identified at each site, and that ambassador works with colleagues to share information.
Following the general election in November, the work is expected to continue by informing teachers about key issues coming up in the legislative session and how to get involved.
"The important thing is that we know that teachers are critically important to ensuring that every child has access to a world-class education," Eccleston said. "The project we're working on is really about helping to elevate that voice that teachers have to take it outside of the classroom and connect that expertise to make a greater impact on education, not only in our local community, but statewide."