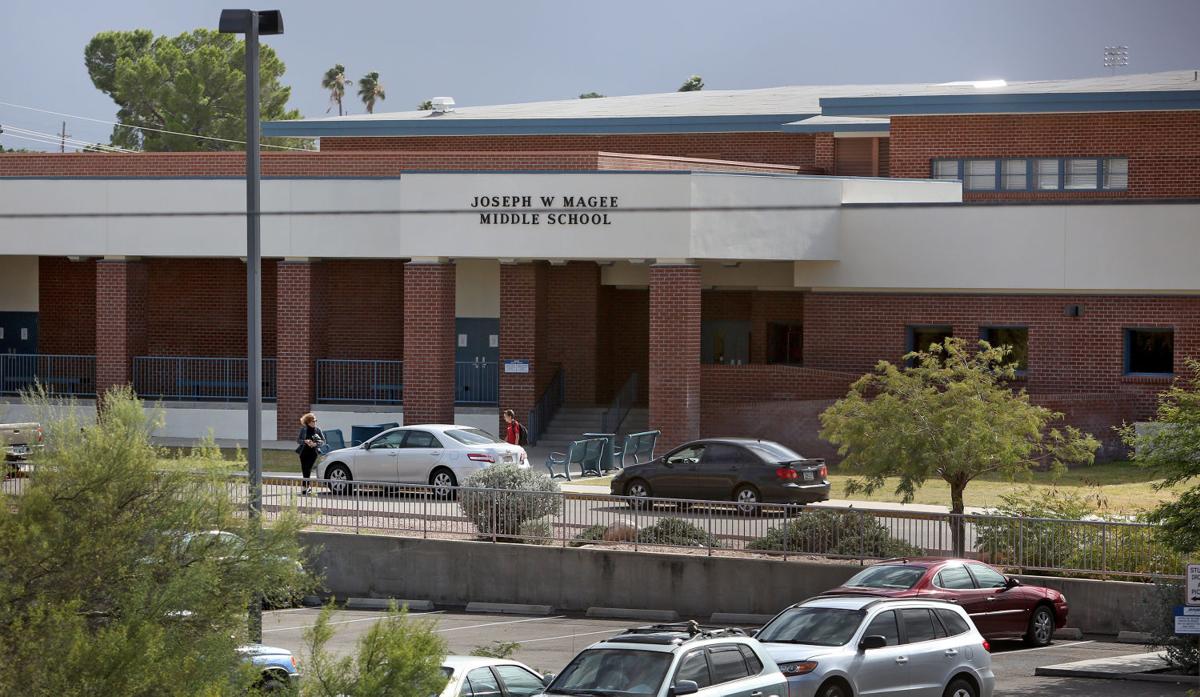 The Tucson Unified School District has failed again in its effort to expand grade levels at Sabino High School.
In a strongly worded, 18-page order, U.S. District Judge David Bury echoed sentiments voiced earlier by the plaintiffs in TUSD's decades-old desegregation case: The plan would likely facilitate so-called "white flight."
Bury not only denied TUSD permission to create an honor-student pipeline from two northeast-side elementary schools to feed directly into Sabino High, but also prohibited the district from reconfiguring grade levels at another school — Borman Elementary.
While Bury went to great lengths to explain why he denied the district's request, the resounding message was that the proposals did nothing to improve racial integration. Instead, the judge said, the plan likely would provide more opportunities to Anglo students in predominantly Anglo schools.
Bury went on to say that with one exception, TUSD has not considered taking Anglo students out of their north-side neighborhoods. Nor has it considered whether centrally located schools or those on the south side could be improved to make them more attractive to Anglo students.
"A bus traveling south travels the same distance as a bus traveling north: a mile is a mile," Bury wrote.
The exception noted by Bury is an effort to expand Drachman Montessori K-6 Magnet School, south of downtown near West 22nd Street and South 10th Avenue, to a K-8 campus. Bury approved that plan. It calls for using express busing for students from the north and east sides of TUSD to Drachman.
Drachman is 75 percent Hispanic. An infusion of Anglo students would make the school more racially integrated while providing the students the opportunity to attend an A-rated, nationally recognized school, Bury said.
In denying the honor-student pipeline proposal to Sabino for students from Collier and Fruchthendler, Bury said he also considered the impact on the nearby Magee Middle School. Few Fruchthendler or Collier families currently choose Magee, which is their designated receiver school, saying it is not sufficient and it is too far. They generally leave TUSD for competing districts or charter schools.
If TUSD added sixth grade to both elementary campuses and seventh and eighth grades to Sabino, families would be more likely to stay in the district, the district has said.
REJECTION NOT NEW
Because this is not the first time the Sabino pipeline proposal has been rejected by the court, TUSD looked to appease concerns about white flight by offering to bus students from racially concentrated schools to the A-rated Sabino.
It also surveyed families across town to gauge their interest in being bused to Magee as a way to make up for the students Magee would lose.
But Bury noted that families were pitched a school with "strong academics and an outstanding Odyssey of the Mind group," not a C-rated campus that also houses the district's alternative to long-term suspension program.
The fact that TUSD was proposing to accommodate mostly Anglo parents who complained about traffic on a 7.5-mile drive to Magee while proposing to bus minority students about 45 minutes each way also was not lost on Bury.
TUSD Superintendent H.T. Sanchez disagrees with the idea that the Sabino proposal facilitates white flight, saying Arizona is a school-choice state, but added that "no amount of dissertating on my end will change the judge's perspective."
Sanchez said he is glad to have the opportunity to open up Drachman to more families and is hopeful TUSD will be able to prove to the court that it can convince families to take advantage of programming across town, making for a better argument in the future that express bus arrangements might also be successful at integrating other schools like Sabino.
He added that TUSD will work to make Magee "a destination families want to head to despite having closer options" in competing districts.
QUALITY MATTERS
In terms of Borman, which is located on Davis-Monthan Air Force Base, TUSD sought to change the school from a K-5 to a K-8. It argued that after fifth grade, its students don't stay in the district. Rather, they are lost to the on-base Sonoran Science Academy charter school, which serves middle- and high-schoolers.
Because Borman caters to children of military personnel and civil servants living and working on base, there is little that could be done to diversify the population.
Bury, however, argues that rather than adding middle school grades to Borman, TUSD should focus on making Roberts-Naylor K-8 — just 3.5 miles from the front gate of DM — a viable competitor to the on-base charter school.
Bury ordered a detailed report on what has been done or could be done to make Roberts-Naylor more attractive to families likely to look for alternative schools.
Doing so would be an opportunity to make the racially-concentrated Roberts-Naylor, which is 80 percent minority, more racially integrated using students from Borman, which Bury described as a source of Anglo students.
Until the court is certain that Roberts-Naylor cannot be a viable program for Borman students, Bury said he will not approve a plan that ensures Roberts-Naylor can never be such an alternative.
In explaining his thought process, Bury reminded TUSD that the court order it is operating under requires more than "just doing no harm."
"It requires TUSD to take affirmative action to do good in the context of improving integration and the quality of education for minority students, if it can."