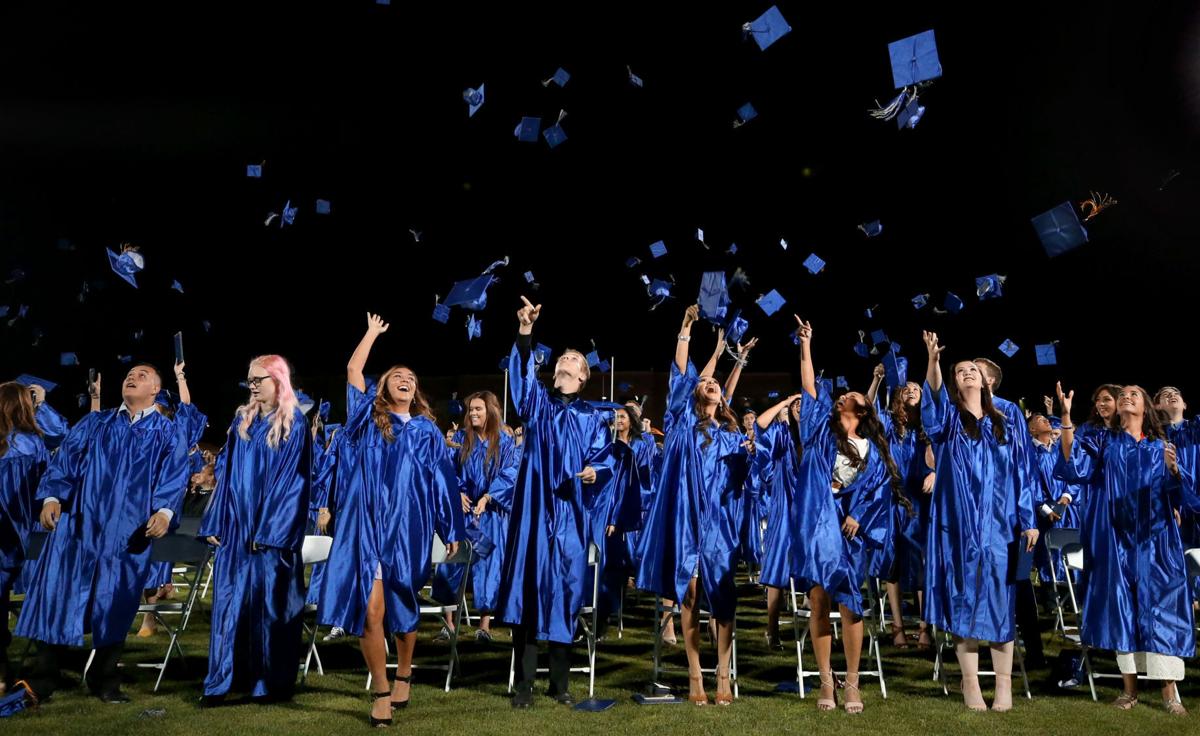 Despite college attainment in Arizona improving last year, it still lags behind the rest of the nation, according to a recent report.
Not only does Arizona have lower rates of college enrollment and degree completion, but college attainment remains uneven across demographics, the Arizona Board of Regents Fiscal Year 2020 Postsecondary Attainment Report found.
Key takeaways from the report are:
About 52% of Arizona's 2018 high school graduates enrolled in a two or four-year college within a year of graduation. That compares to about 69% of high school graduates nationwide.
About 29% of Arizona's 2018 high school graduates enrolled in a four-year institution.
22.4% of Arizona high school graduates completed a four-year degree within six years of high school graduation. That's an improvement over the last five years, but still trails the national average of 37%.
Arizona's percentage of Black, Hispanic and Native American high school graduates who enrolled in a four-year degree program grew slightly.
Female high school graduates enrolled and completed college at significantly higher rates than males.
Students at the top 10% of Arizona schools had a college completion rate of nearly 50%, while students from the bottom 60% of high schools had completion rates of less than 10%.
The low rates of college attainment in the state is a serious problem, says Larry E. Penley, chair of the state's Board of Regents.
The report points out that the most recent census has Arizona's educational attainment rate, a critical predictor of economic health, at 38.9% while the national average is 41.7%.
Increasing the state's number of college-goers would increase taxes paid into the local economy. In 2019, people with an undergraduate degree paid more than $1 billion in state taxes and those with a graduate degree paid nearly $500 million.
"In Arizona we must see post secondary attainment as a key," Penley said. "A key to our economy. A key to our quality of life in the state of Arizona. And I worry that we don't see postsecondary attainment in the central way it must be for the success of our state."
In order to get those rates up, there needs to be a greater investment in preschool and all-day kindergarten, Penley says. The education system also needs to make sure young students are proficient in English and mathematics before moving on to high school.
Access to high school and college dual-enrollment classes also needs to increase. These programs are particularly popular in schools that serve high numbers of teens from low-income families, and help them prepare for going on to college, Penley said.
Although students at top-performing schools go to college at higher rates, students in rural, tribal and disadvantaged areas of the state attend college at much lower rates. In 46 of the 500 high schools in the state, no students went on to college. Penley says that number has grown in the last five years from about 30 schools, highlighting a growing inequity for underserved communities despite an overall improvement in the state.
"It's critical to improve our state's educational attainment across all racial and ethnic lines, because we know this is a vital indicator of economic opportunity for individuals and Arizona as a whole," Penley said. "Increasing the number of Arizonans who attend and complete an education after high school will continue to be among the board's highest priorities."
One solution could be creating a funding base to augment salaries of teachers and principals in at-risk schools in urban areas and rural schools to retain high-quality educators. Another program that's been considered is sending consultants to help improve failing schools.
Penley also points out that higher-income areas get more school funding from property taxes, creating disproportionately lower funding in schools with higher numbers of low-income students, which he says is backwards.
Over the past two years, Arizona's public university system has engaged in multiple initiatives and partnerships to boost college enrollment and completion, including:
Addressing teacher shortages by creating the Arizona Teachers Academy in a partnership with the governor
Launching the New Economy Initiative to boost legislative support for four-year degree attainment
Public engagement initiatives, including the Regents' Cup, a scholarship program that celebrates free speech, civil discourse and democratic engagement at Arizona's public universities
Public awareness campaigns on the value and worth of a college degree
And setting an educational attainment goal that 60% of Arizona's population will have a higher education certificate or degree by 2030.
Penley says we should all be worried about the damage from the COVID-19 pandemic to the quality of the learning experience, but there are changes that could help mitigate that damage, including increasing rural broadband internet and expanding subsidies of broadband in underserved populations.
There could also be an increased focus on training teachers and helping schools develop and improve online learning techniques.
The postsecondary attainment report underscores one of Arizona's most persistent and urgent educational challenges, said John Arnold, the board's executive director.
"Unless our state's postsecondary attainment rate improves, Arizona's rising generation will struggle to compete and our economy will underperform," he said. "We face both a moral and economic imperative to improve the number of Arizonans who pursue and complete a college education, and to ensure this access reaches every demographic and corner of our state."
Photos: Catalina Foothills High School video graduation ceremony
Catalina Foothills High School video graduation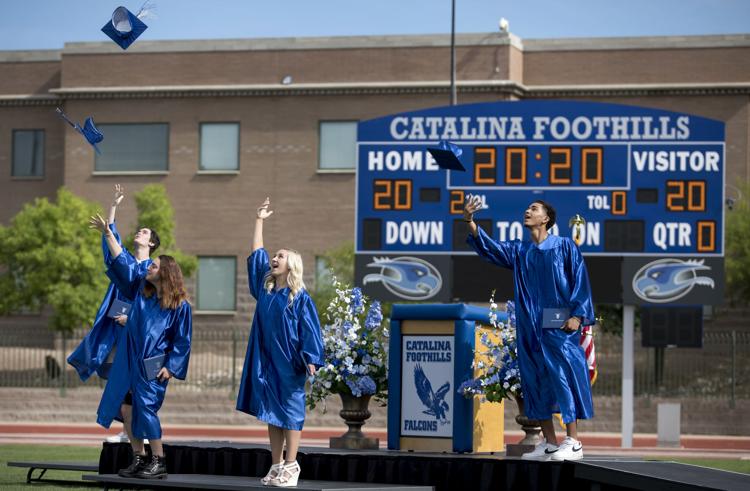 Catalina Foothills High School video graduation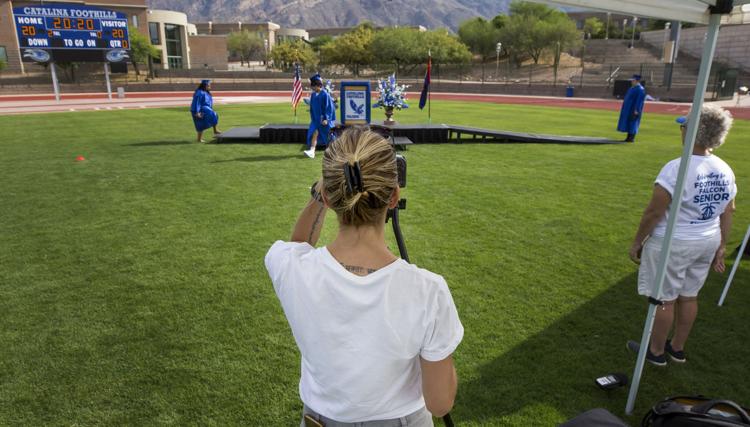 Catalina Foothills High School video graduation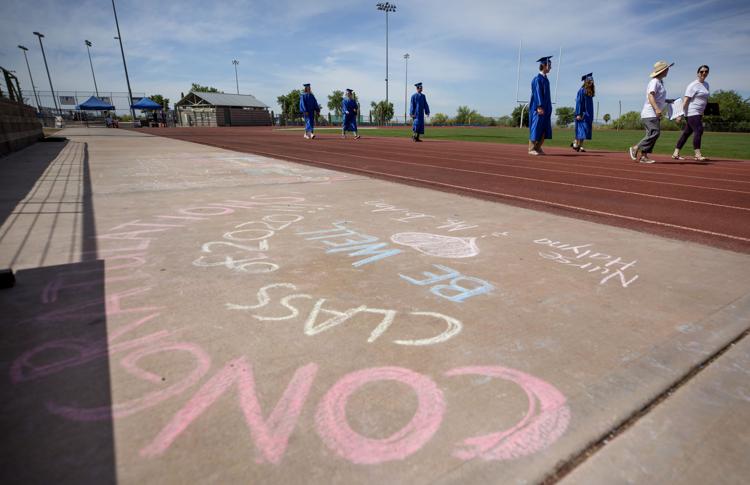 Catalina Foothills High School video graduation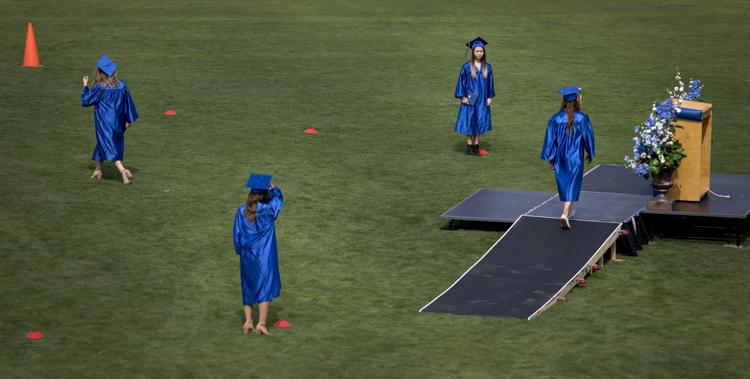 Catalina Foothills High School video graduation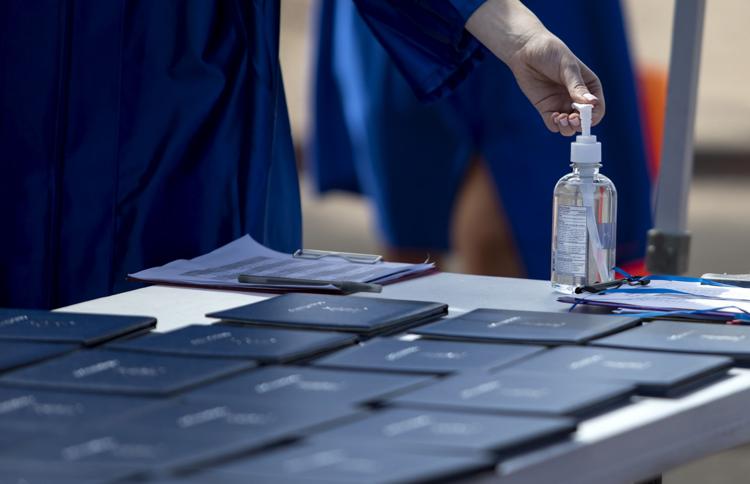 Catalina Foothills High School video graduation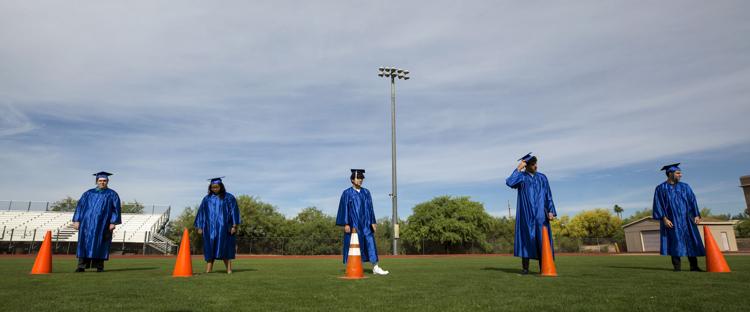 Catalina Foothills High School video graduation

Catalina Foothills High School video graduation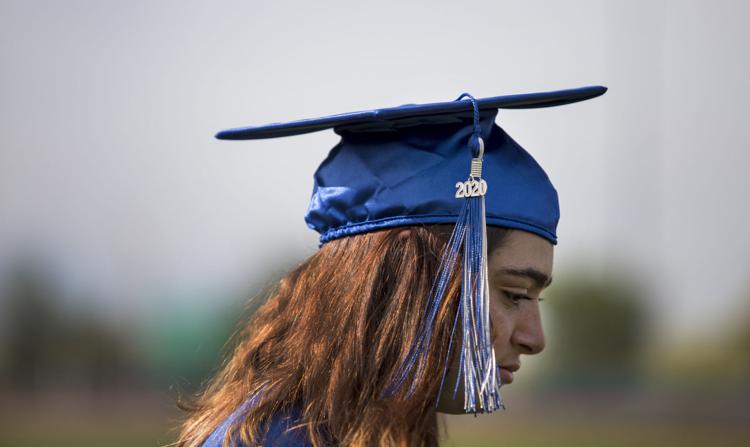 Catalina Foothills High School video graduation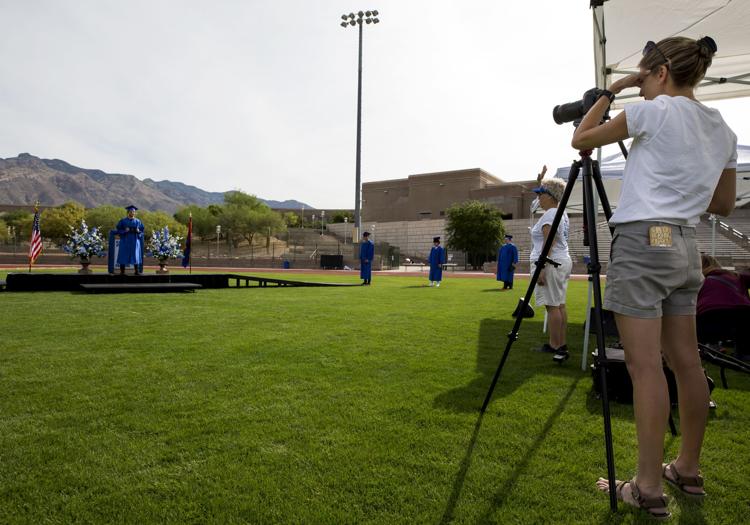 Catalina Foothills High School video graduation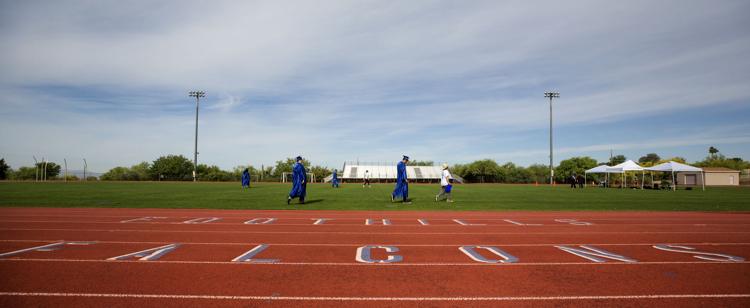 Catalina Foothills High School video graduation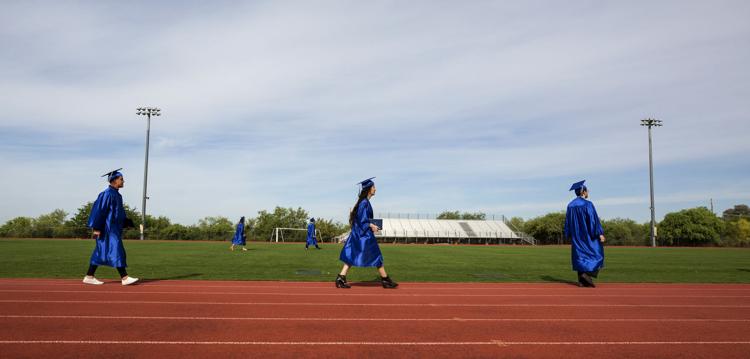 Catalina Foothills High School video graduation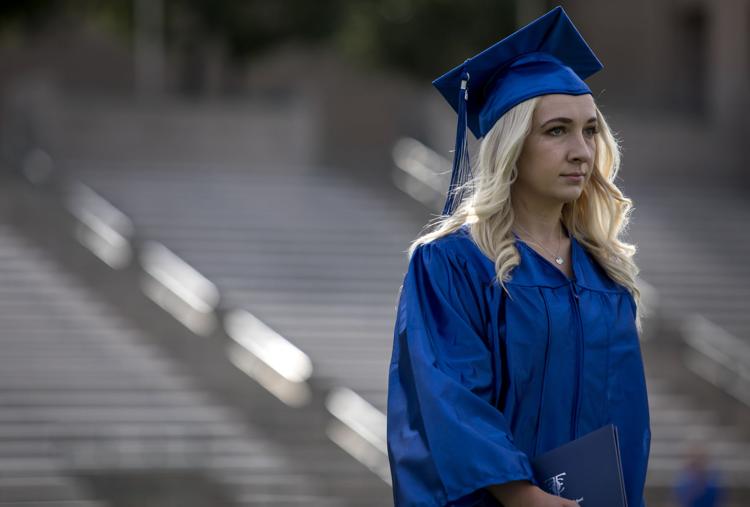 Catalina Foothills High School video graduation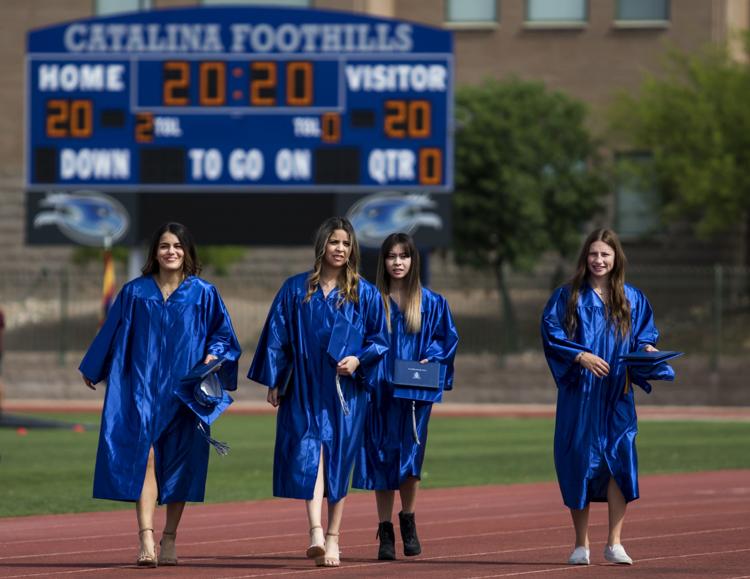 Catalina Foothills High School video graduation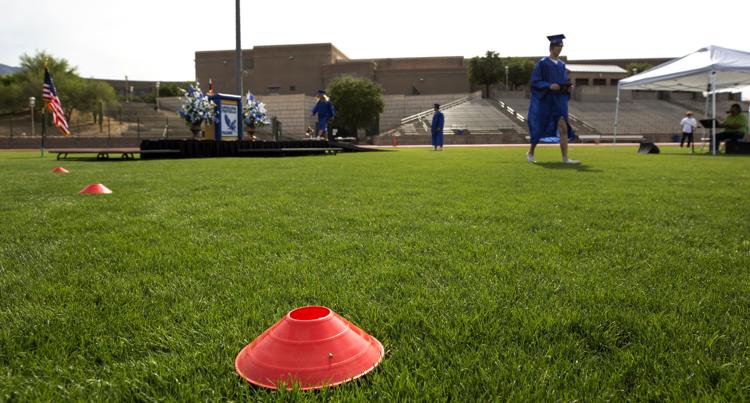 WATCH NOW: From the Star's cartoonist: 'We're Tucson. We got this'
Contact reporter Danyelle Khmara at dkhmara@tucson.com or 573-4223. On Twitter: @DanyelleKhmara