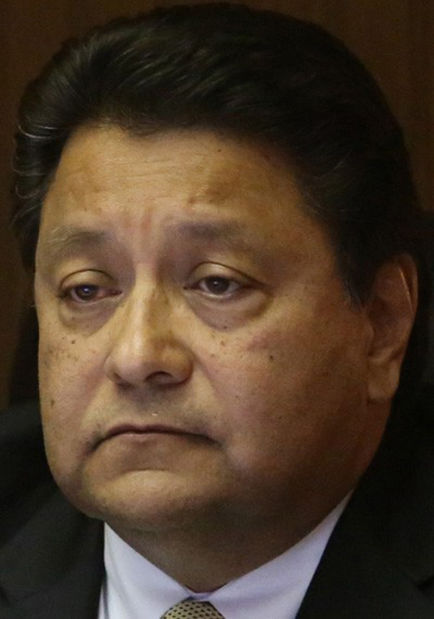 The embattled leader of Tucson's second-largest school district has filed for Chapter 7 bankruptcy, according to court documents.
Sunnyside's Manuel Isquierdo filed Thursday, just days before he was scheduled to lose his $1.1 million Oro Valley home to foreclosure, according to U.S. Bankruptcy Court documents.
Isquierdo's filing placed both his assets and liabilities between $500,001 and $1 million, but did not provide any specific list of assets or liabilities. Nor did it include a statement of monthly income and a declaration of employer payments.
Isquierdo, who makes $305,000 a year, has 14 days to provide that information.
A bankruptcy filing usually stops the foreclosure process, as well as any other debt collections.
The couple who sold the home to Isquierdo, however, have filed a motion for relief of that automatic stay of collection efforts, which would allow them to continue the foreclosure process despite the bankruptcy filing, according to the court documents.
Isquierdo said his attorneys advised him to explore the possibility of bankruptcy as a way to negotiate the foreclosure.
"It was my only way to negotiate the financial settlement and what we owe on the house," he said.
Isquierdo bought the house in 2011 for $1.1 million, which included a $5,000 down payment, financed by the owners rather than a bank. The value of the house depreciated after he bought the home, he said.
The house, on more than two acres on the golf course in the gated Cañada Hills neighborhood, was originally put on the market in September and was listed for $975,000.
In February, the lien holders filed a notice of trustee sale, which was supposed to take place Tuesday, until Isquierdo filed for bankruptcy.
The bankruptcy filing is the latest in a litany of legal problems for the superintendent since he took the helm of the south-side district in 2007, many of which did not surface until he became the lone finalist to head the San Antonio Independent School District.
They include owing more than $150,000 in back taxes and having his driver's license suspended because of unpaid fines and failure to appear in court.
He has also faced criticism for making improper charges on his district credit card and for the district's use of athletes to pass out literature in support of a bond election in past years.
On Tuesday night, Isquierdo said this latest issue will not prevent him from performing his duties as superintendent.
"I still feel it's a personal matter," he said, referring to the bankruptcy. "It's not impeding my job."
"I still feel it's a personal matter. It's not impeding my job."
Manuel Isquierdo, Sunnyside superintendent, referring to his bankruptcy filing