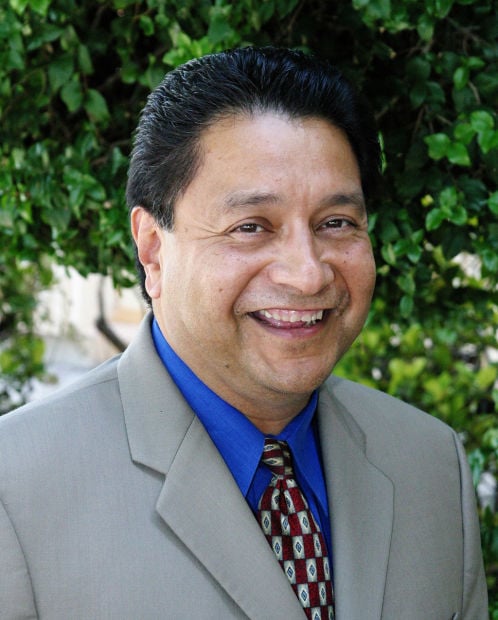 Sunnyside Unified School District's superintendent withdrew his candidacy for a San Antonio job Friday after his personal financial and legal problems made headlines - and it appears he'll keep his job in Tucson nonetheless.
Manuel Isquierdo halted his pursuit of the superintendent's position with the San Antonio Independent School District after some board members expressed concern over his controversies.
San Antonio school board President Ed Garza said Isquierdo's withdrawal is the best move for all parties.
San Antonio's board voted 7-0 last week to name Isquierdo the lone finalist for superintendent, citing his accomplishments in Sunnyside, which included increasing graduation rates and providing laptops to most students.
However, some members began to rethink their decision after news media reports that Isquierdo owes $150,000 in federal taxes, had to repay thousands of dollars for questionable charges to his Sunnyside district credit card, and had his driver's license suspended because of unpaid fines and failure to appear in court.
Despite those problems, and Isquierdo's willingness to leave Sunnyside more than a year before his $305,000-a-year contract expires, it appears his job is safe with Tucson's second-largest school district. He had not submitted a resignation here.
Reached by phone, Sunnyside board President Louie Gonzales defended Isquierdo against the criticism, saying he was more focused on how the superintendent improved the school district.
"I don't judge him on his personal life. I judge him on results," Gonzales said.
In his San Antonio withdrawal letter, Isquierdo said the negative media attention would have made it hard for him to build the relationships he needed to be successful in the community.
"I find it painful to face this negative media focus and criticism again on the issues that were resolved five years ago. Because of this, it will be difficult for me to build the necessary community relationships to begin a successful era of transformation at San Antonio Independent School District," he said in the letter.
Isquierdo was not available for comment. A Sunnyside spokeswoman said Isquierdo and the district's school board members are attending a National School Boards Association conference in San Diego and would not be available for comment.
Gonzales, the Sunnyside board president, said he had been upset about Isquierdo's possible departure, but only because he didn't want the superintendent to leave.
Isquierdo's problems look worse than they are because all of the information was revealed at the same time, he said.
"They allowed personal issues that have nothing to do with his ability to turn around a school district to keep them from having someone who could've made a difference in the community," he said. "It really is San Antonio's loss."
Isquierdo's financial and legal issues were magnified because of his position as superintendent, Gonzales said.
"He lost his house in California. Other people had their houses foreclosed. Are they going to lose their jobs?"
Some of the issues, such as the credit-card charges, stemmed from bookkeeping mistakes at the district level. Other issues, including traffic tickets, were honest mistakes that Isquierdo quickly resolved, he said.
"Those issues are something we can talk about and debate, but it's not going to affect my classroom," he said. "He's met the goals that we set."
Star reporter Alexis Huicochea and The Associated Press contributed to this report. Contact reporter Jamar Younger at jyounger@azstarnet.com or 573-4242.