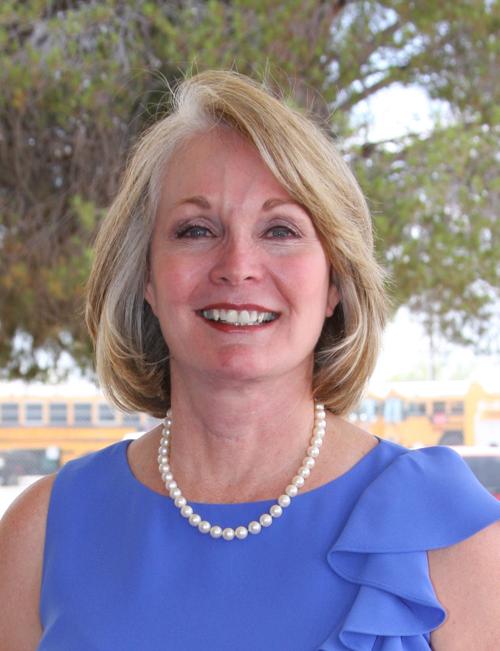 Sunnyside Unified School District's assistant superintendent is leaving the district to become the top administrator for a district in the Tempe and Chandler area.
Jan Vesely will be superintendent of Kyrene School District, which serves about 17,000 students in kindergarten through eighth grade in Tempe, Chandler, Guadalupe and the Gila River Indian Reservation.
"I'm very excited for the new opportunity, but sad to be leaving Sunnyside," she said.
Vesely was among 31 educators who applied for the top post at Kyrene. Four of them made it to the final round. The Sunnyside assistant superintendent was up against administrators from Mesa, Yuma and the Maricopa County Education Service Agency.
She would replace David Schauer, who is retiring, and start on July 1.
"The Governing Board is confident that Dr. Vesely has the extensive experience, skills and exceptional leadership qualities to lead Kyrene into the future," the Kyrene district wrote in an announcement.
Vesely has served as assistant superintendent at Sunnyside for about six years total since 2006. She left her post for four years in between for a senior vice president position at Pearson, an education publishing and assessment services company.
She also worked as a principal for the Tucson Unified School District and an executive administrator of community schools for the Amphitheater School District.
Her career as an educator started in 1977, when she began teaching at Amphitheater High School. She is a native of Tucson who has lived and worked in Tucson her whole life.
"It's very sad for me because this is my community," she said. "But being a superintendent has always been my goal. I've worked my entire career toward this goal."
As superintendent, she said she hopes to help every student in the Kyrene district become successful.
Vesely, while at Sunnyside, has been a "visible" figure to the teachers, support staff and administrators, said Anna Schwartz-Warmbrand, principal of Gallego Intermediate Fine Arts Magnet School, with whom has worked Vesely to open the new school.
"She is caring," the Gallego principal said of Vesely. "She is direct. She is organized. She has incredibly high expectations and she always puts the students first."
Many people in the district are sad to see her go, she added.
"They are very lucky to have her," Schwartz-Warmbrand said. "I greatly enjoyed working with her."
Contact reporter Yoohyun Jung at 520-573-4243 or yjung@tucson.com. On Twitter: @yoohyun_jung