The leader of Tucson's largest school district will be paid $200,000 to leave immediately, more than a year before his contract was scheduled to end.
After more than two weeks of deliberations behind closed doors and public discussions being tabled twice, the Tucson Unified School District's Governing Board voted Tuesday to accept Superintendent H.T. Sanchez's resignation in a 3-2 vote.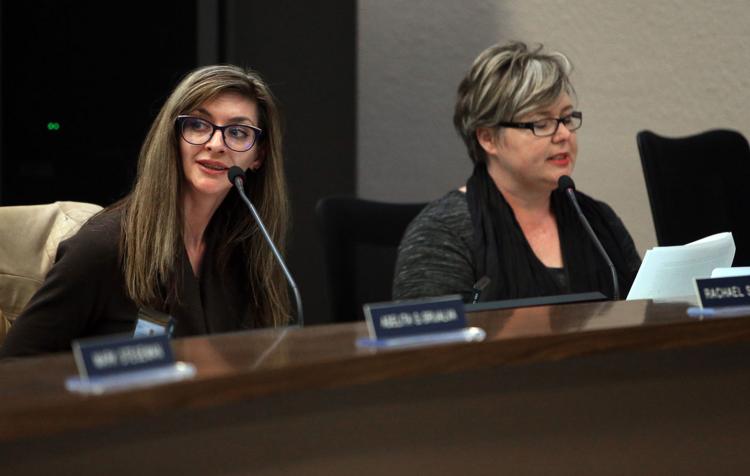 Rachael Sedgwick, a new board member who started the discussion by asking to review Sanchez's employment at the Feb. 14 meeting, voted in favor, along with board President Michael Hicks and board Clerk Mark Stegeman.
Sanchez's resignation is effective immediately. His seat at the board table was vacant Tuesday night. He was paid through Tuesday and an additional sum of $200,000, according to his separation agreement.
The agreement also contains a non-disparagement clause for board members to "refrain from making derogatory statements about the other."
Sanchez, who is the eighth superintendent to leave the district in the past 20 years, was first hired in 2013, from a district in Odessa, Texas, to oversee 86 schools in Tucson. His contract had been scheduled to end June 30, 2018, and he was paid an annual base salary of $270,000, not including performance bonuses and vacation payouts.
Stefanie Boe, a district spokeswoman, previously said a new superintendent search would cost about $60,000.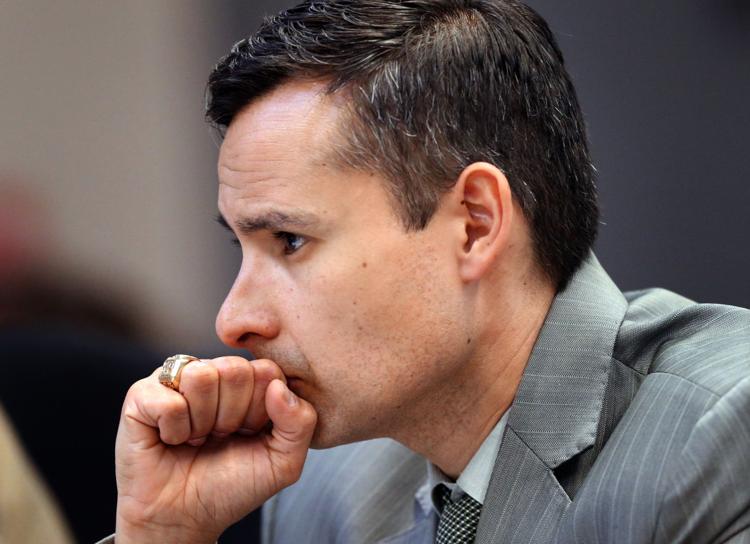 Sanchez said Tuesday in a letter to district employees:
"Regardless of the outcome of tonight's meeting, I wanted to share a few thoughts with you. Let me begin by simply saying — You are amazing. You embody the best of Tucson. It has been an honor to serve as superintendent of TUSD. You go above and beyond to do great work for our students and their families. I will not forget the many of you who sat down with me or stopped me in a hallway to share your ideas, concerns or aspirations. I have enjoyed the classroom visits, the opportunities to read to our students, and the lessons I learned from our conversations. The Tucson community is truly blessed by you, and I know that, personally, as you have positively touched the lives of my entire family."
Board members Adelita Grijalva and Kristel Foster, both of whom have maintained their support for Sanchez, gave impassioned speeches in support of Sanchez before the vote. "In my opinion, it has been a witch hunt after our superintendent," Grijalva said during the meeting, alleging that Hicks, Stegeman and Sedgwick conspired to get Sanchez out.
Hicks previously told the Star that Sanchez had done some good and bad things during his time at TUSD. For example, Sanchez brought the Steps to Success program, which partners with local public figures to get students to return to school. However, "I don't think we've really focused on student achievement. I don't think we focused on curriculum rigor. There's a lot of things we didn't focus on."
Stegeman had pointed out high administrative costs and declining enrollment in the district, among other issues. Sedgwick previously said she initially wanted to see about putting Sanchez on a performance plan when she requested to review his employment. Her concerns about Sanchez included teacher recruitment and retention, she said.
Much of the discussion surrounding Sanchez's future with the district happened behind closed doors in executive sessions and private meetings between a lawyer and the three board members who voted in favor of Sanchez's resignation.
The lawyer, Bill Brammer, met with the three members separately before he was officially appointed through a vote during the Feb. 21 meeting.
The Governing Board room at Duffy Community Center, 5145 E. Fifth St., was packed with community members for the third week in a row Tuesday night to speak in support or opposition for Sanchez's resignation. However, the public comment portion of the meeting happened after the vote.
The teachers' union is in the beginning stages of negotiating teacher contracts, said Jason Freed, president of the Tucson Education Association. "We're not quite sure what the direction will be" with nobody in the superintendent seat, he added.
The weekslong process regarding Sanchez's exit has been "frustrating," he said. "We've been focusing on this instead of our kids' education."