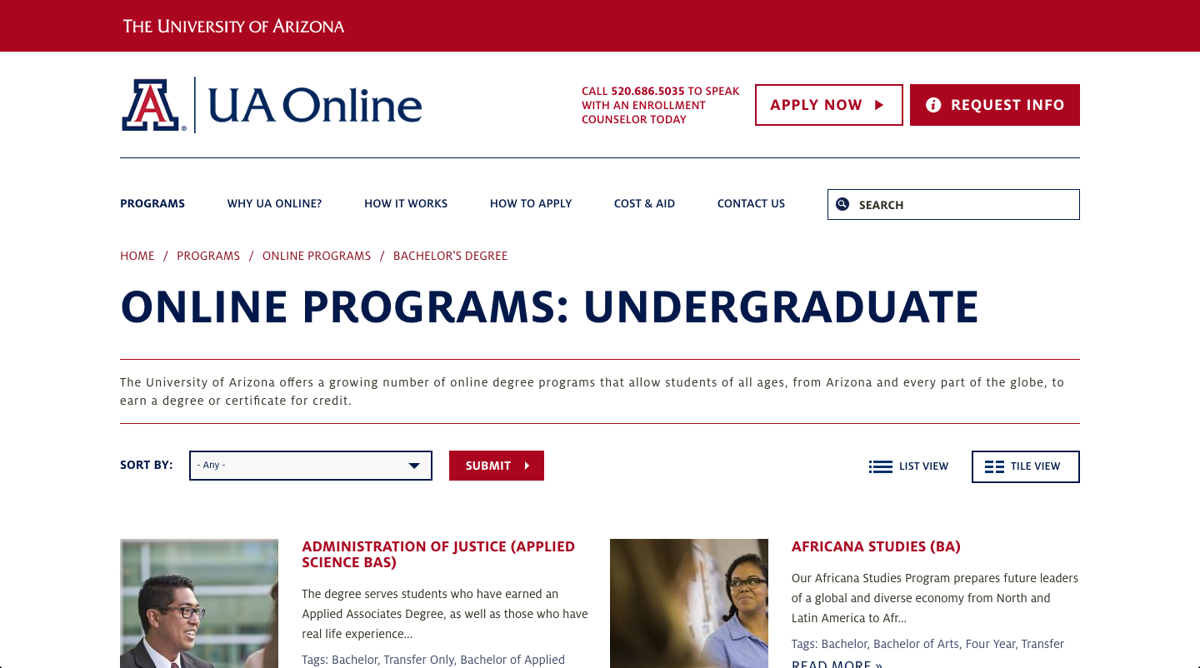 The University of Arizona's online bachelor's degree program is getting some big kudos, and its only in its second year of operation.
U.S. News & World Report, a longtime news and information magazine-turned-website that's known for its rankings of colleges, jobs and cars, has ranked UA Online at 81 out of 312 on is list of 2017 Best Online Bachelor's Programs, according to a UA news release.
When ranking schools, the website uses factors such as graduation rates, indebtedness of new graduates and academic and career support services offered to students.
"To reach this echelon in our first year is a great achievement for the University," said Vincent Del Casino, vice provost of digital learning and student engagement. "We've had a long history of success in our on-campus undergraduate educational programs and have fully translated that to the online experience. This year, we expect to accelerate our accomplishments as we scale our model and launch more degree programs and graduate an even larger number of our students."
UA Online offers 30 undergraduate degrees and more than 40 graduate degrees and certificates. Recently, the UA launched the UA Online Science Academy, one of the country's first programs to bring STEM courses, including labs, online.
In other rankings, Several of UA's online graduate programs performed well with U.S. News. The Eller College of Management ranked 55th out of 179 in the 2017 list of Best Online MBA Programs and the UA nursing graduate program placed No. 42 out of 148.