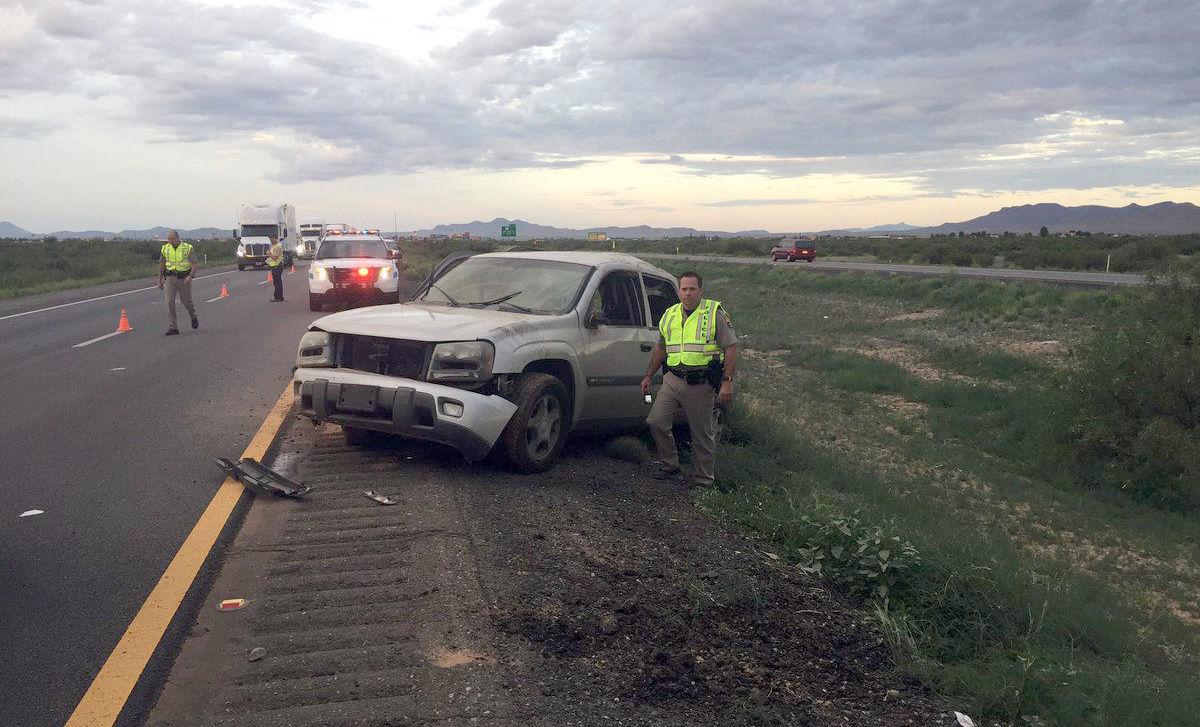 Three young men were killed and four other males were injured in a rollover crash on Interstate 10 near Willcox early Tuesday, officials said.
Seven people in a silver SUV were thrown from the vehicle in the wreck, said Trooper Kameron Lee of the Arizona Department of Public Safety. None was wearing seat belts, he said.
All were male — five were adults and two were teenagers.
A motorist reported the crash shortly before 3:30 a.m.
The SUV was traveling west on I-10 when it went off the interstate into the median and rolled, Lee said.
The driver, age 20, was pronounced dead at the scene. A 25-year-old died en route to Banner-University Medical Center Tucson, and a 17-year-old died at the hospital, said Lee.
A 51-year-old man and a 39-year-old man were transported to Banner-UMC Tucson.
Three of the victims, who left the scene, were found about a half-mile away from the crash site, and were transported to a hospital to be treated for their injuries.
Two, ages 16 and 19, were taken to Northern Cochise Community Hospital in Willcox.
The third in the group was the man, age 25, who died en route to Banner-UMC Tucson.
Border Patrol agents helped locate the injured by tracking their footprints, Lee said. He said he did not know if the injured or deceased were undocumented immigrants.
"We are trying to find out who they are so we can notify their next of kin," said Lee, adding that investigators were not able to interview all of the survivors yet because of their injuries.
The crash closed eastbound I-10 lanes for about 90 minutes.
Contact reporter Carmen Duarte at cduarte@tucson.com or 573-4104. On Twitter: @cduartestar