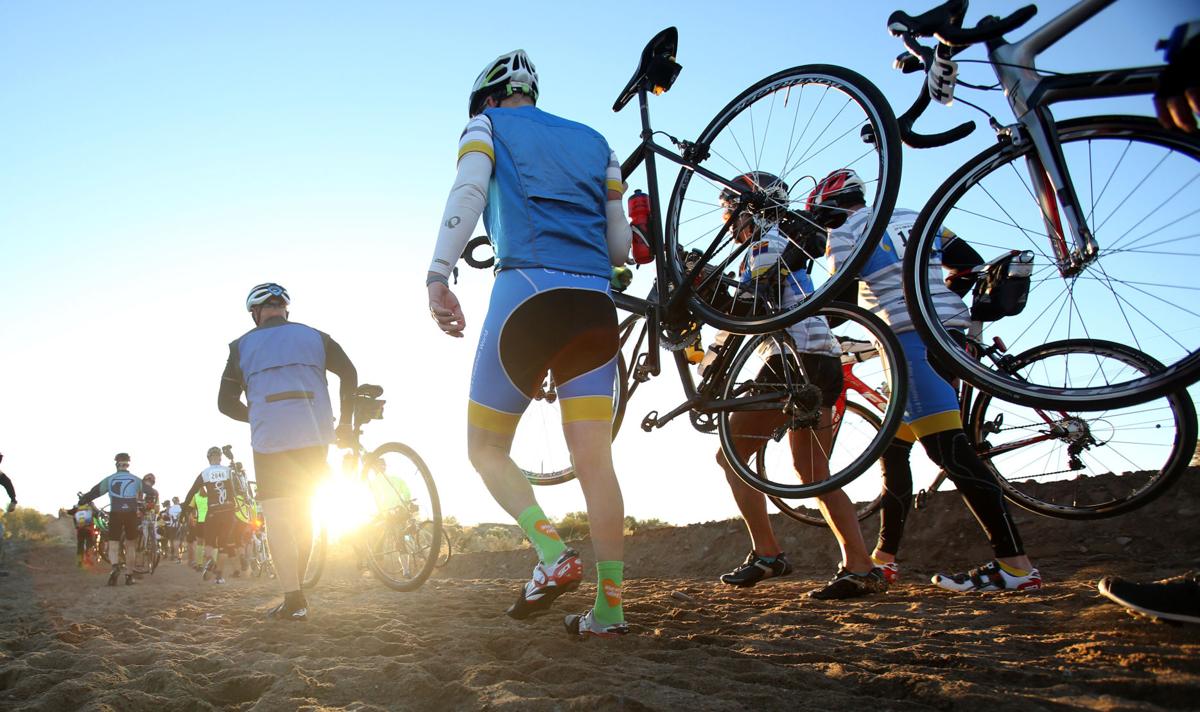 The operator of El Tour de Tucson has paid off an overdue debt to taxpayers and intends to stage the premier cycling event again this year despite its financial struggles.
Perimeter Bicycling Association of America, which runs El Tour, headed off a potential Pima County lawsuit late Thursday when it finished paying off a $180,000 bill for traffic control that had gone unpaid since December.
Despite six-figure operating losses in three of the last four tax years, Perimeter was able to make good on the county bill with donations from community members and Perimeter board members, board chairman Pat Lopez said.
But the next El Tour this November could cost up to $1.3 million, money Perimeter doesn't have yet but is hoping to raise before the 2019 race bills come due, Lopez said.
El Tour still doesn't have a title sponsor for 2019, a critical need because the $200,000 fee for title sponsorship represents roughly 15 to 20 percent of the expected budget for this year's event. Lopez said the board is in discussions with two potential title sponsors, but acknowledged one of them is having difficulty obtaining the necessary funds.
Beyond finding a title sponsor, El Tour is actively courting additional sponsors. Many pledged to contribute in 2019 on condition that the board address management problems identified by an Arizona Daily Star story in February.
"We are actively working with a number of sponsors who said 'We'll sponsor you in 2019 but we want to know that you've taken care of the problems,'" Lopez said.
El Tour's founder and longtime chief executive Richard DeBernardis agreed to step down earlier this year and assume an advisory role for 2019 while the board works to stabilize finances and eventually hire a new CEO.
Lopez said the Perimeter board has five new members, each of them a cyclist: Tucson attorney Natasha Wrae; Steve Morganstern, owner of Bicycle Ranch Tucson; Charmaine Lang, a CPA; Tucson businessman Yoram Levy and software development manager Lee Walker.
The new board members replace several who had served for decades and the newcomers have infused new energy into the organization, he said.
Get local news delivered to your inbox!
Subscribe to our Daily Headlines newsletter.