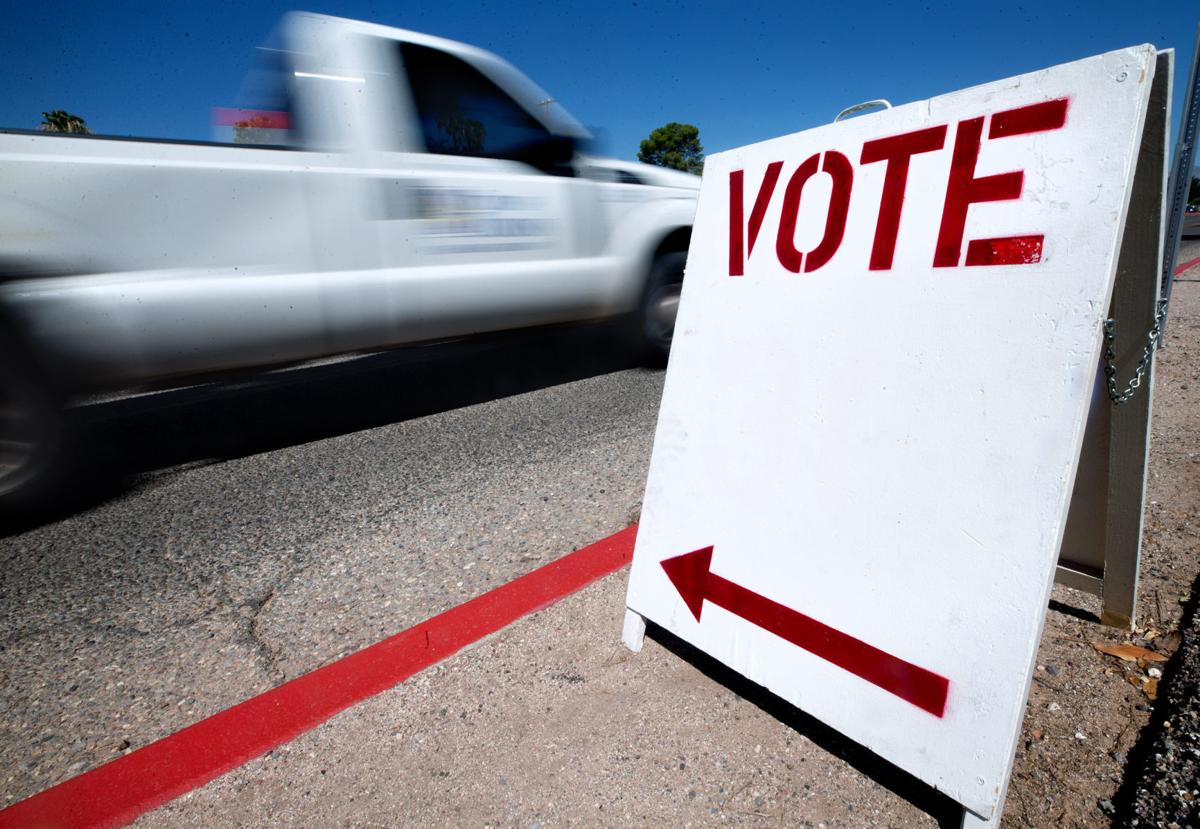 You have until 7 p.m. Tuesday, Nov. 5, to drop off your ballot in today's elections.
City of Tucson residents are picking a new mayor, deciding three City Council races and voting on two ballot propositions. Residents in the Altar Valley Elementary, Amphitheater, Flowing Wells and Sunnyside school districts will vote on budget overrides, while Golder Ranch Fire District residents will be deciding on a bond package to pay for infrastructure improvements and new facilities.
Both Pima County and the city of Tucson are separately operating drop-off locations. Additionally, these sites can issue provisional ballots if you lost yours or it didn't arrive by mail.
Most importantly, you cannot drop off a city ballot at a county-run election site. You also cannot drop off a county ballot at a city-run location.
All ballots must be dropped off by 7 p.m. Tuesday.
Where to drop off ballots
If you have a county ballot — those marked with a purple stripe — you drop them off at any of seven election sites, open between 6 a.m. and 7 p.m.
Pima County Recorder's main office, 240 N. Stone Ave.
Recorder's east side office, 6920 E. Broadway
Recorder's Ballot Processing Center, 6550 S. Country Club Road
Woods Memorial Library, 3455 N. 1st Ave.
Oro Valley Library, 1305 W. Naranja Dr.
Flowing Wells Library, 1730 W. Wetmore Road.
Robles Junction Community Center, 16150 W. Ajo Hwy.
If you have a city ballot — those marked with a red stripe — you drop them off at seven Tucson locations. They include:
Tucson City Clerk's elections center, 800 E. 12th Street 
Department of Housing and Community Development, 320 N. Commerce Park Loop.
Morris K. Udall Regional Center, 7200 E. Tanque Verde Road.
Donna R. Liggins Recreation Center, 2160 N. Sixth Avenue.
William Clements Recreation Center, 8155 E. Poinciana Drive.
El Pueblo Senior Center, 101 W. Irvington Road.
Parks and Recreation Administration at Randolph Park, 900 S. Randolph Way.
All city-run sites will be open between 6 a.m. and 7 p.m. Election Day.
How to get information about ballots
Questions about voting in one of the school district overrides or in the Golder Ranch Fire District can be directed to the Pima County Recorder's Office at 724-4330. Website: recorder.pima.gov