"Duckweed days" are back at Sweetwater Wetlands.
Duckweed — an emerald-green hydroponic plant — has covered almost all 3.86 acres of ponds at the wetlands this summer.
The plant, which grows on the water surface without soil, makes irregular warm-season appearances at Sweetwater, which doubles as a wastewater treatment facility and lush wildlife habitat. The site, which is managed by Tucson Water, is near Interstate 10 and West Prince Road.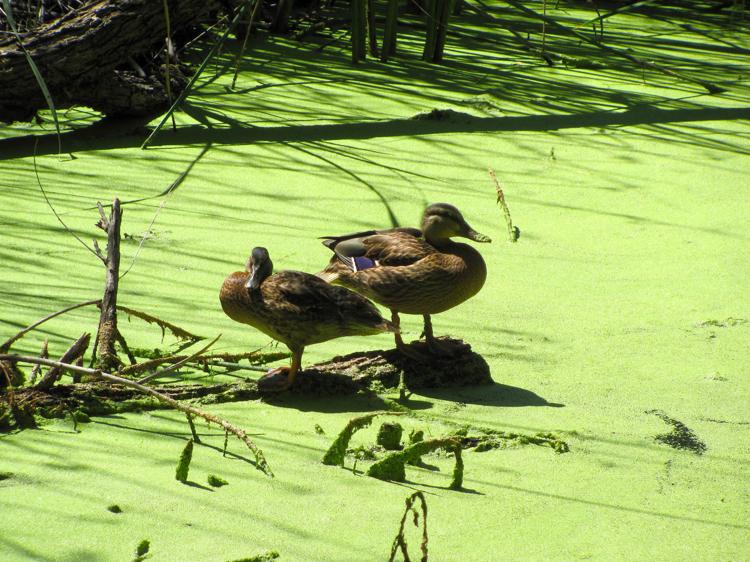 Duckweed sometimes covers only some of the pond surfaces, but this year it has turned all but a few small pools into an emerald carpet.
"It's heavier this year than last year, but we're not sure why," said Dick Thompson, lead hydrologist with Tucson Water.
Some visitors might wonder if duckweed is taking over the wetlands, but Thompson said it's "perfectly harmless and disappears naturally in the fall."
He added that it's not only harmless but beneficial.
"It actually cleans up the water," Thompson said. "It removes nitrates from the reclaimed water.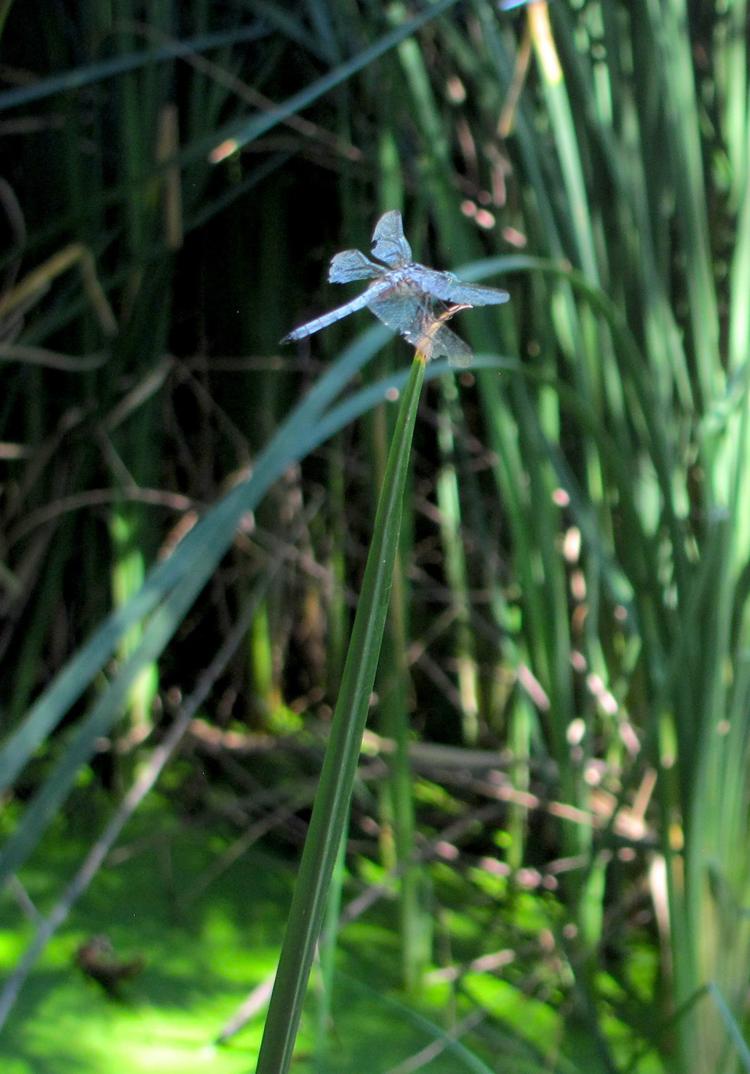 "And it's good for the ducks," he added. "Duckweed is a plant that ducks eat. It actually has a lot of protein in it, like soybeans."
Short, flat loop trails of about a mile allow easy access to the 18-acre wetlands site, a popular destination for bird-watchers, photographers and people seeking a peaceful retreat from city life. It's open daily and admission is free.