The record-setting heat that Tucson and much of Arizona experienced this summer is a red flag — a warning of things to come, experts say.
Continued global climate change and the worsening of the urban heat island effect with more development will combine to bring not only hotter average daily temperatures by the end of the century. It will also significantly boost the typical number of extremely hot days in a year, when high temperatures hit 100 to 105 in Tucson and up to 112 degrees in lower-lying Phoenix, researchers have found.
This summer saw record average Tucson daily temperatures in May, July and August. Average temperatures for the entire summer — June through August — broke records in Tucson, Phoenix and Flagstaff, the National Weather Service has said.
From May through August, more than 50 daily, monthly and seasonal Tucson temperature records were broken or tied, weather service reports show.
It was so hot, the number of extremely hot days and warm nights in Tucson in summer 2020 was not far off what two studies have forecast for the broader metro area by the end of this century.
These current temperatures and future projections aren't directly, scientifically comparable because they cover different areas. But it's possible, or likely, that Tucson proper will actually get more days of extreme heat by the end of this century than what these studies predicted, researchers said.
"We're getting a whiff of a warmer future right now," said Sasha Gershunov, a research meteorologist for the Scripps Institute of Oceanography in La Jolla. "If you look at future climate projections, the (computer) models have a lot of natural variability, too. You can get a very hot summer now that's similar to what's being projected for normal conditions at the end of the century.
"It doesn't mean that every summer is going to be like that from now on. You can still get a relatively cool summer now and then. But they will be less cool and less frequent than before. The hot ones are going to be much hotter."
This summer's decided lack of monsoon rains — which aggravated the heat a lot — could also become a way of life by the end of the century, some researchers say, although the monsoon research is much less conclusive than for extreme heat forecasting.
A 2017 study by federal and academic researchers predicted Arizona's average monsoon rainfall could drop 30-40% by then, if nothing is done to slow the pace of greenhouse gas emissions.
Its lead author, Stanford University's Salvatore Pascale, said last week that continued research he has led tends to confirm that finding. He added, "We're still not certain."
This summer's high pressure ridge in Arizona that blocked out the monsoon for many weeks could be a harbinger for future monsoon seasons, if work by Pascale and others is proven valid, said University of Arizona Professor Chris Castro, a monsoon researcher who was not involved with that study.
"If you were to take what he found in his paper and say how that would play out in a given summer, this summer would aptly describe the types of changes he has concluded in his paper," Castro said of Pascale's findings.
"It's potential. It's a risk. Not that it is definitely going to be the future, but it is one reasonable, possible future and because it is reasonable, we need to be concerned about it," said Castro, associate head of UA's Hydrology and Atmospheric Sciences Department.
Extreme heat more likely
In Tucson from May through August, temperatures hit at least 100 degrees on 84 days. They topped 105 degrees on 50 days.
Nighttime low temperatures were 80 degrees or warmer on 50 days.
These numbers were not far off from forecasts made for research done for a federal climate study in 2018. That research predicted about 75 to 80 100-degree days in Pima County by 2060 and nearly 100 such days by 2100 if some measures are taken to reduce greenhouse gas emissions.
Without emission cuts, the county could see up to 100 days with temperatures at the century mark by 2060 and 130 such days by 2100, the research found.
The research was used for the 2018 National Climate Assessment, produced by the federal government.
For 80-degree nights, if greenhouse gas emissions are reduced somewhat, around 25 days of lows of at least 80 are possible, the researchers found. Without reductions, Pima County could have up to 70 such nights, the researchers found.
A second study, published over the summer, projected Tucson area extreme temperatures as part of a broader outlook for extreme heat in 2100 in 47 major metropolitan areas. This one was the first or one of the first studies to examine combined impacts of global climate change from greenhouse gases and the urban heat island effect.
For the Tucson metro area, the study predicted anywhere from 28 to 66 days a year of what it defined as extreme heat — 103 degrees at least — by 2100. The study was published in the Proceedings for the National Academy of Sciences.
The larger number of days of extreme heat assume the worst-case scenarios for greenhouse gas emissions and continued development linked to the heat island effect.
In this past summer, Tucson had 70 days of 103-plus temperatures, vaulting past the new study's maximum forecast.
But Tucson's summer 2020 temperatures are not directly comparable to those predicted for 2100, said Gregg Garfin, deputy director of the University of Arizona's Arizona Institutes for Resilience, and Assistant Professor Ashley Broadbent, one of the recent study's co-authors.
That's because the climate assessment predicted temperatures averaged over all of Pima County, while the new study focused on temperatures averaged over the Tucson metro area.
This summer's record temperatures were recorded at the Tucson International Airport, which is typically hotter than outlying, less developed or undeveloped areas of Pima County.
The climate assessment research said that in the 2010s, Pima County's annual 100-degree temperature counts ranged from the mid 40s to the upper 50s. In the same period, there were a little more than five to a few more than 10 days with lows of at least 80 degrees over the entire county.
In their extreme heat study, Broadbent and his co-authors found that the Tucson metro area experienced about five days a year of 103-plus degree days -- their definition of extreme heat for Tucson. Each of the cities they studied had a different threshold for extreme heat, with Phoenix's being 112 degrees during the 2000-2010 period.
But Broadbent and Garfin agreed that by 2100, the number of extremely hot days and warm nights at the airport is likely to be more than when considering the metro area, or Pima County as a whole.
That's because the airport lies in an urbanized area that's much more strongly affected by the heat island effect than the metro area or all of Pima County, they said. Urban areas have much more pavement and many more buildings than less developed or rural areas.
"We can consider the Pima County (estimates) to be a minimum estimate of what might be experienced in the Tucson metro area," Garfin said.
Hot, dry monsoon seasons
As for the monsoon, it was running about 66% below normal as of Aug. 31, National Weather Service statistics show. As of that date, only 1.62 inches of rain had fallen at the airport since the season officially began June 15, the Weather Service said. The monsoon season's official end is Sept. 30.
How much of a red flag this crummy monsoon is for Tucson's future can't be known for sure until someone does a study on whether climate change contributed directly to it, said Pascale, a Stanford University research scientist.
Such studies, known as "attribution studies" are becoming more common today as the climate continues warming and extreme heat gets worse. Pascale said he hopes to conduct one on this monsoon once the season officially ends.
It was not just a high pressure air mass that stifled this monsoon — it was its location, right above Arizona, when most such summertime high pressure areas quickly move up to the Four Corners area, allowing the monsoon storms to roll in from the Gulf of California, Pascale said.
In general, "very hot, dry air tends to weaken the thunderstorms," Pascale said. "As the climate gets hotter and hotter, this condition may be more common, in a way that may play against the monsoon."
Also, if it gets much hotter, plants will lose water much quicker, he said. And, even a small reduction in rainfall during higher temperatures leads to drought and tends to dry the landscape, he said.
"Hotter summers and reduction of rainfall is something very bad for the region," he said. "If land loses water, it tends to warm up much more quickly. If all the water is gone, there are no mechanisms to cool down."
Also, while research to date has not conclusively predicted that hotter weather will reduce total annual monsoon rains, researchers have pretty conclusively shown that continued heating will make extreme monsoon storms more intense — meaning more damaging — than in the past, UA's Castro said.
Monsoon precipitation is becoming less frequent but more extreme, meaning, "You don't get rain as often as before, but when it comes, it really comes," he said.
With warmer weather, when opportunities come for precipitation, the atmosphere is now moister than before, "so there's more moisture to work with," Castro said.
As of today, there's no clear trend in climate records that the amount of total monsoon rainfall each year is getting less, he said. But extreme storms are getting worse and less common, he said.
"It's bad. You are realizing monsoon precipitation in a fewer number of events that are stronger. It's harder to retain the water that way."
If a storm hits impermeable soils that were dried out by extreme heat, a lot of the water will run off into rivers rather than nourish plants and wildlife in our desert, he said.
Also, if you put an extreme monsoon storm on top of an area like the Catalina Mountains that was burned in the 120,000-acre Bighorn Fire, "that will create a disastrous setup for debris runoff," such as what occurred a couple times after the fire, he said.
"The short of it is that the climate here is just getting more extreme," he said.
'It's a dry heat:' 25 memes that sum up Tucson summers
Arizona heat got me like...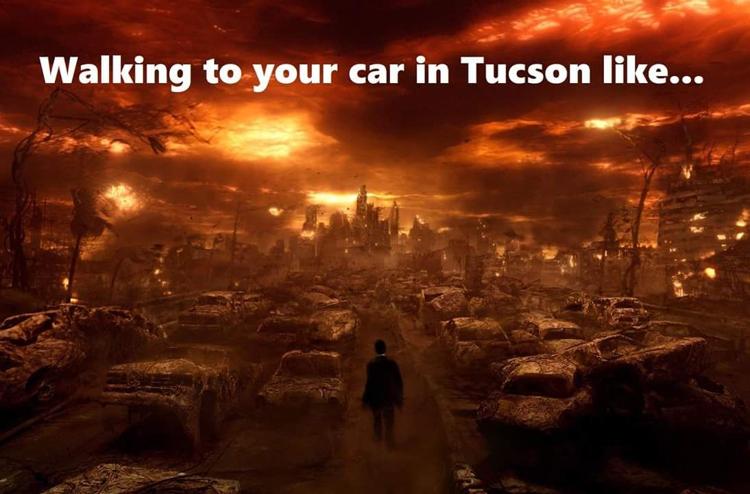 Arizona heat got me like...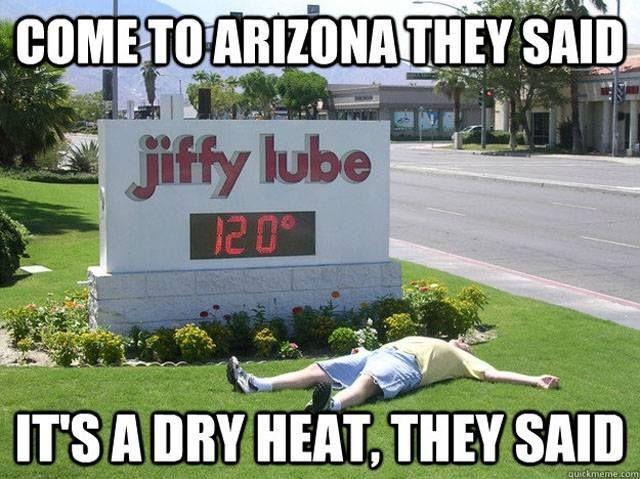 Arizona heat got me like...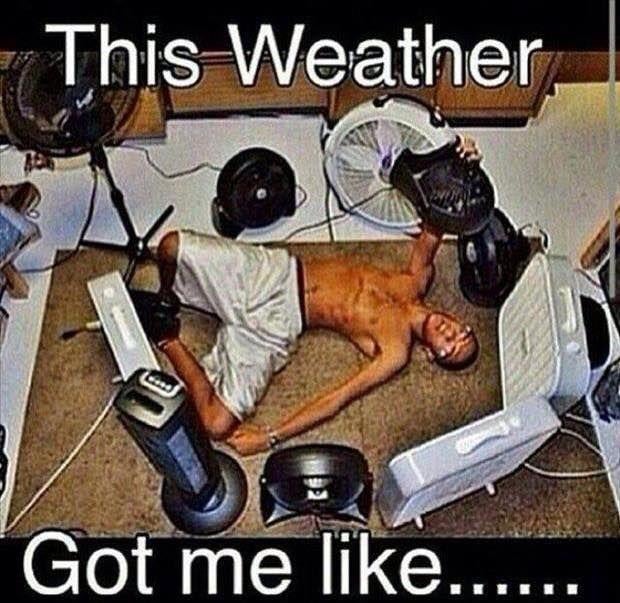 Arizona heat got me like...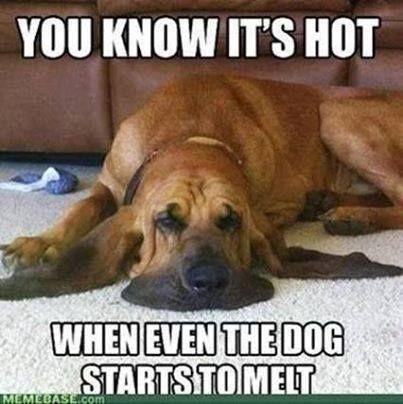 Arizona heat got me like...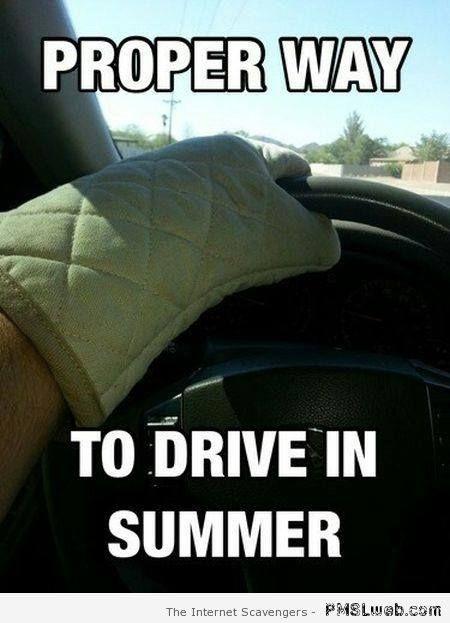 Arizona heat got me like...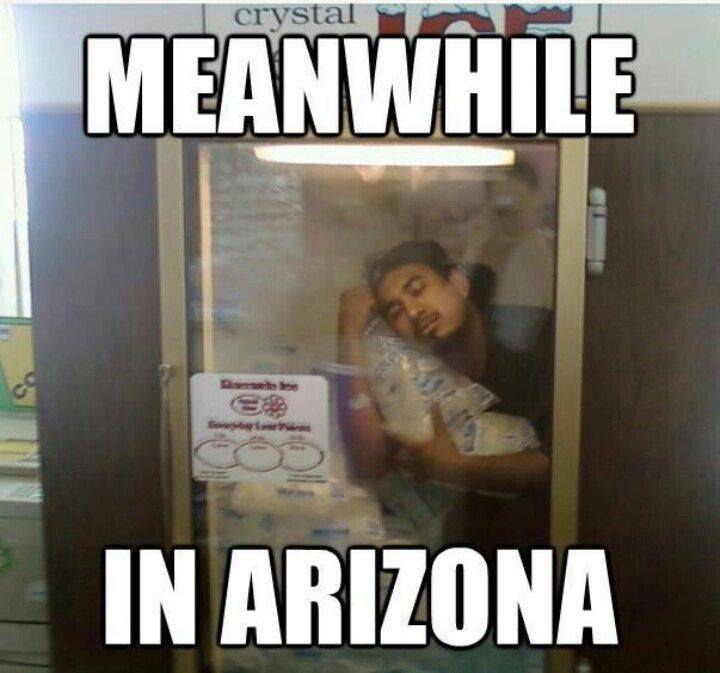 Arizona heat got me like...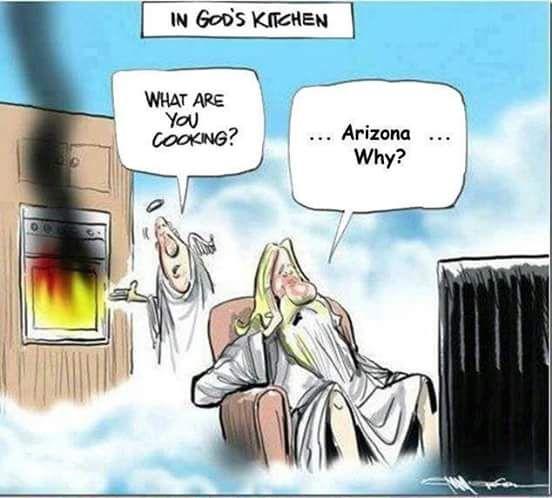 Arizona heat got me like...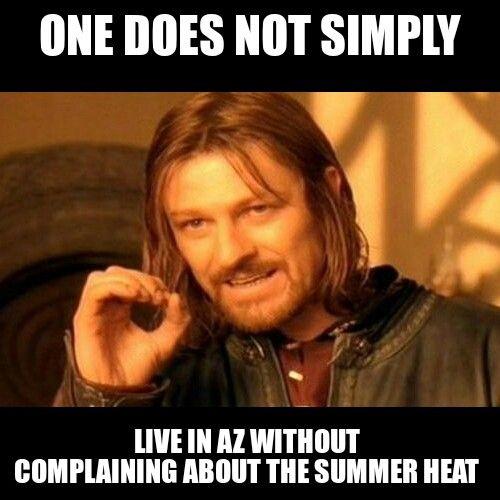 Arizona heat got me like...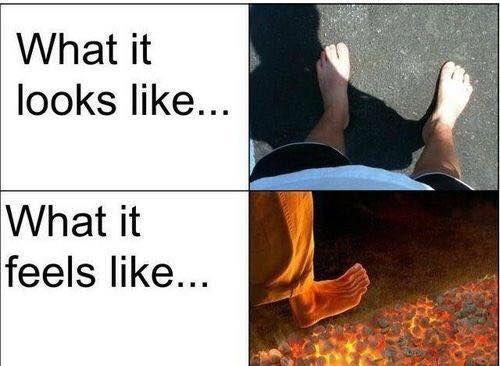 Arizona heat got me like...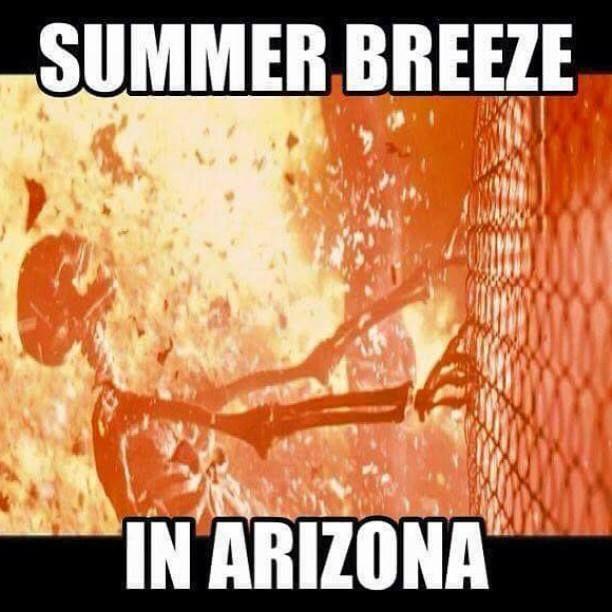 Arizona heat got me like...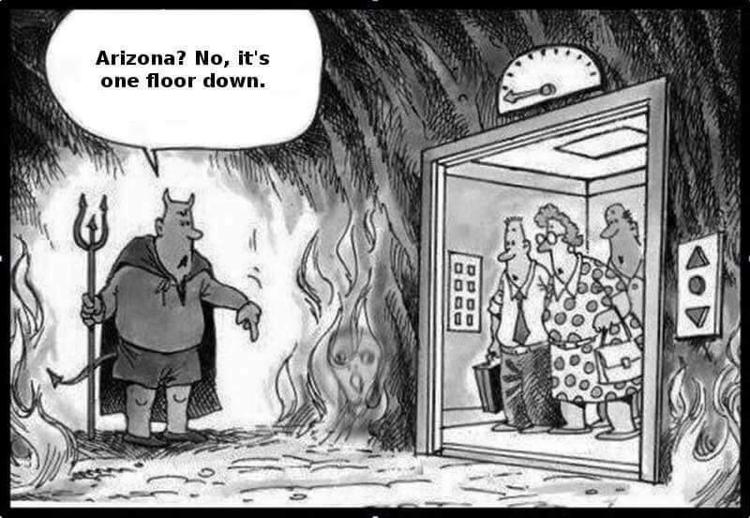 Arizona heat got me like...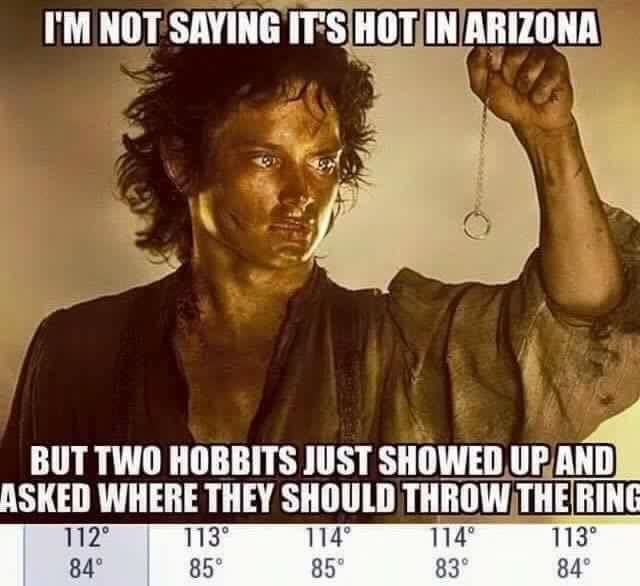 Arizona heat got me like...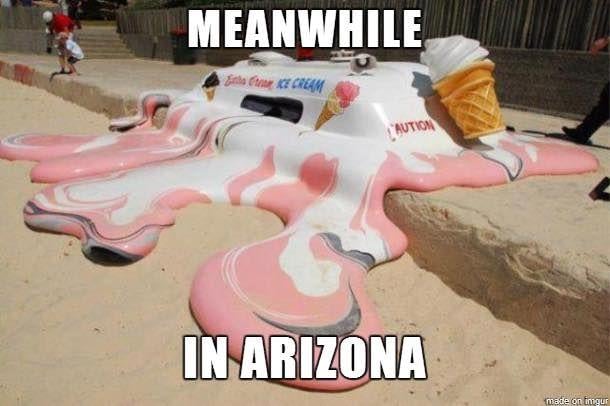 Arizona heat got me like...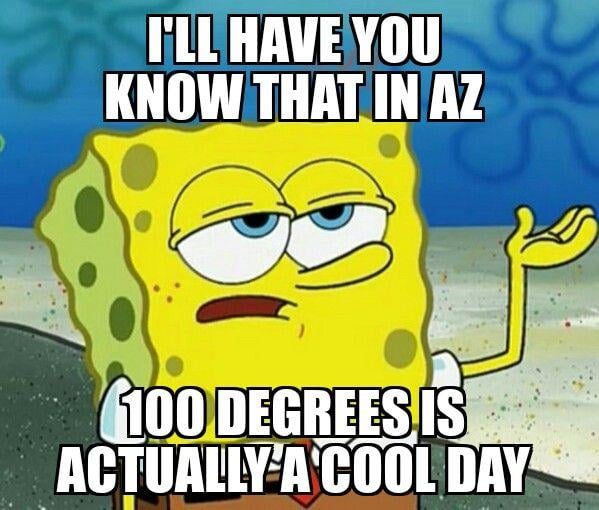 Arizona heat got me like...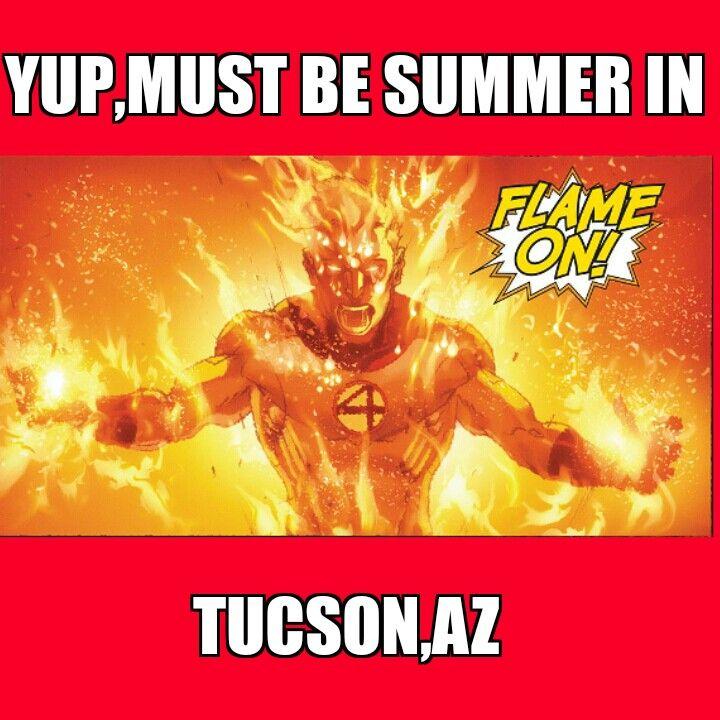 Arizona heat got me like...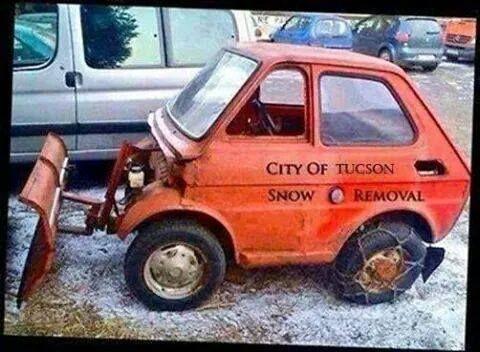 Arizona heat got me like...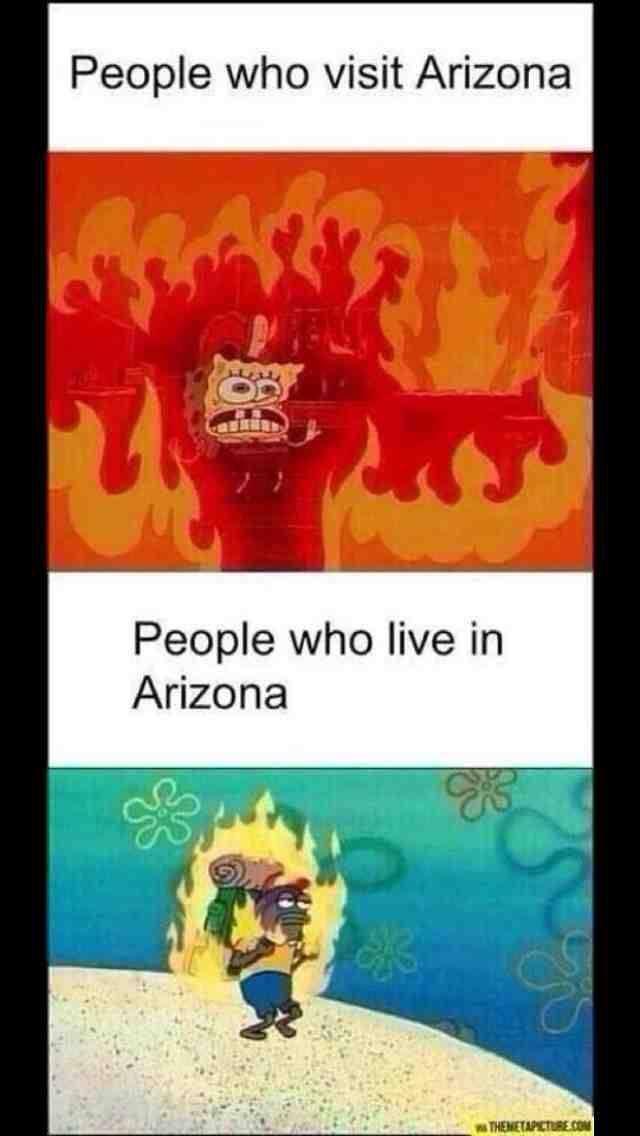 Arizona heat got me like...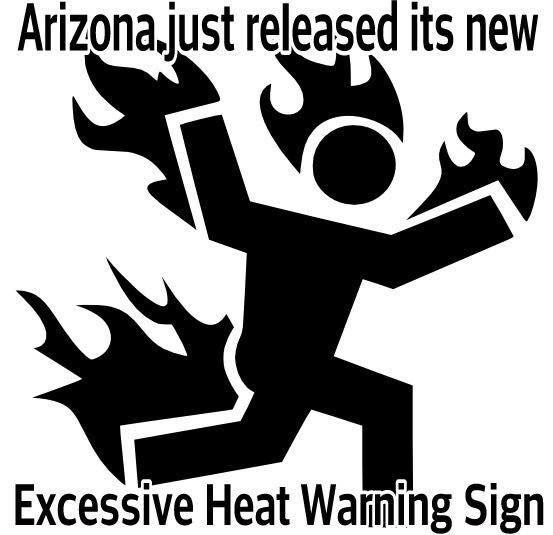 Arizona heat got me like...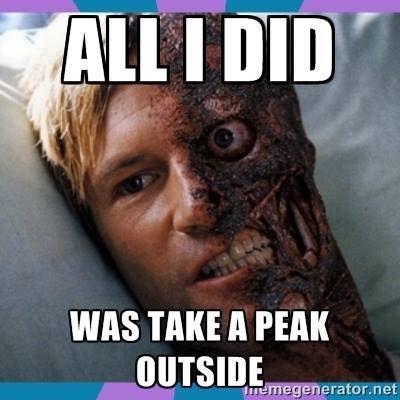 Arizona heat got me like...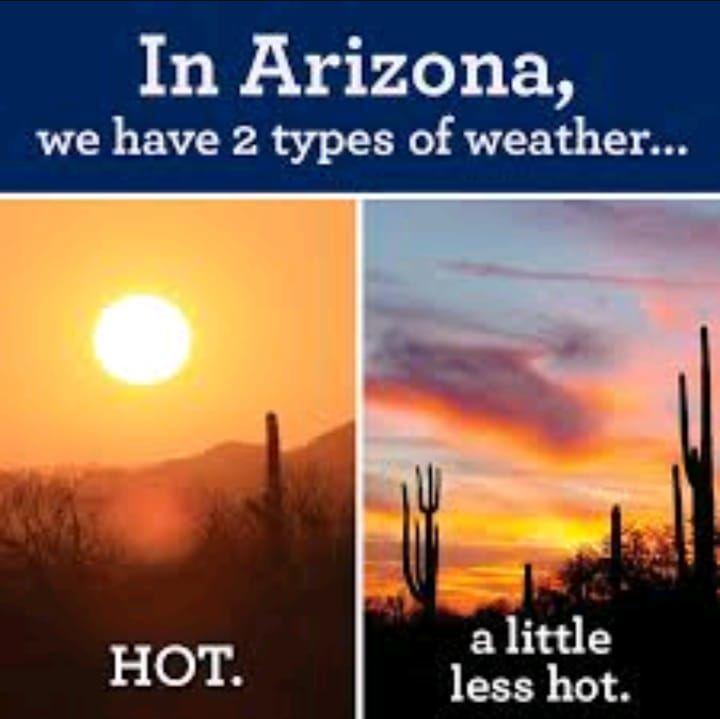 Arizona heat got me like...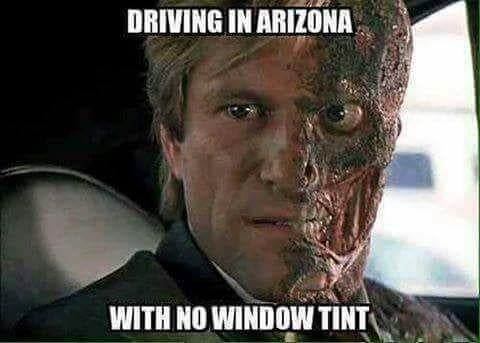 Arizona heat got me like...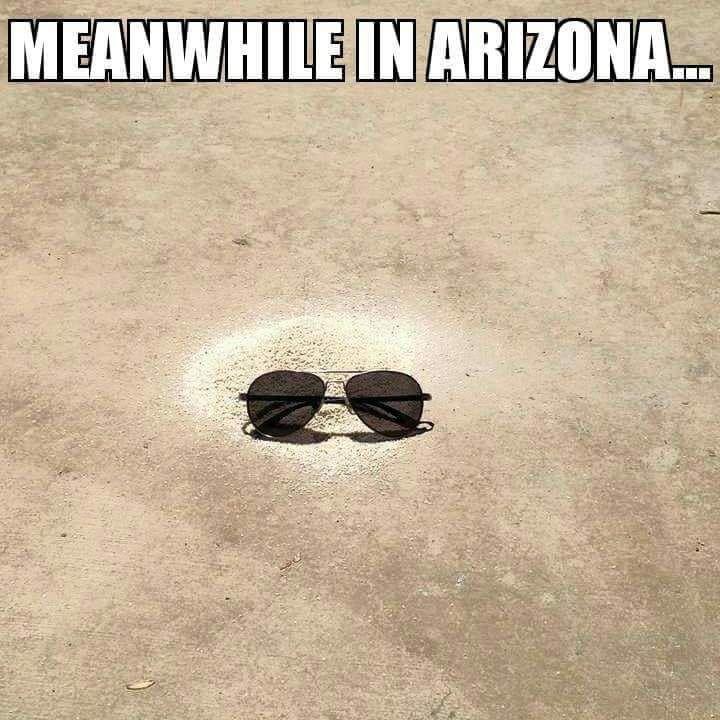 Arizona heat got like me...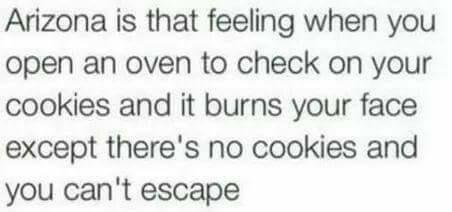 Arizona heat got me like...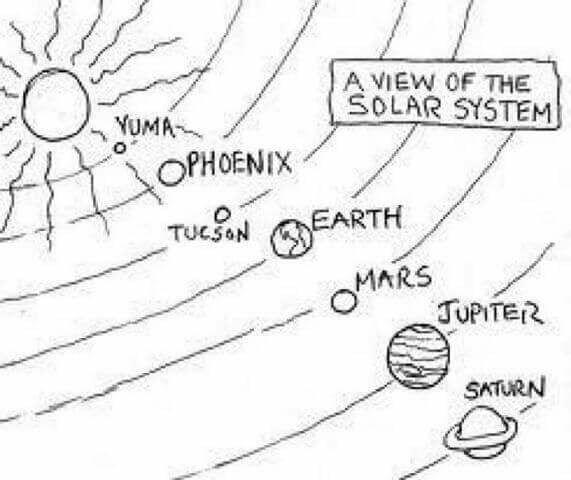 Arizona heat got me like...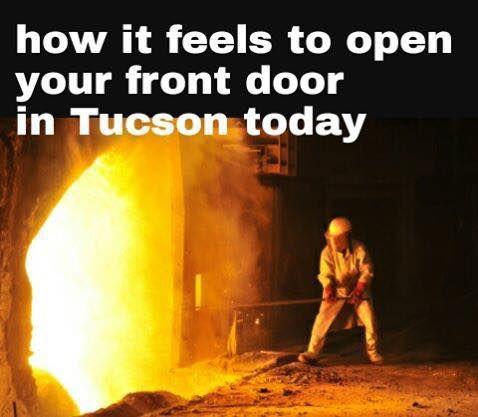 Contact reporter Tony Davis at 806-7746
or tdavis@tucson.com. On Twitter:
@tonydavis987