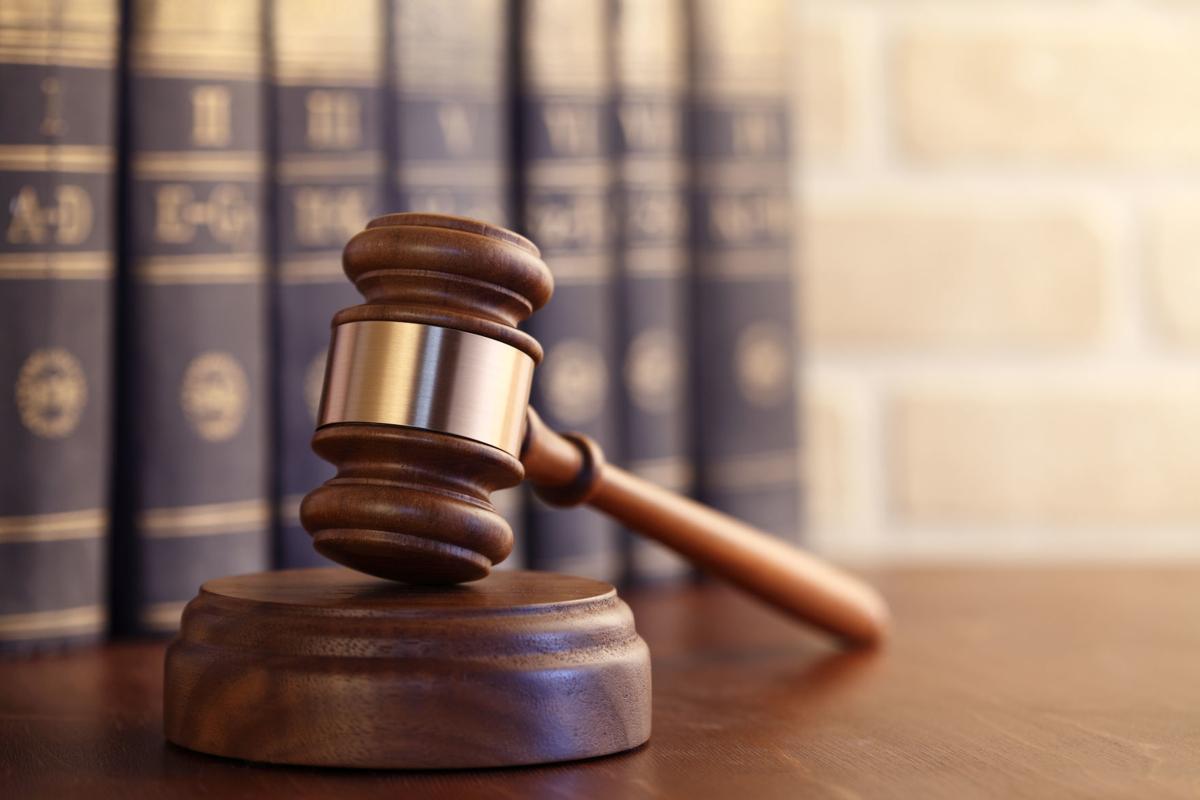 A former corrections officer in Tucson was sentenced to 36 months of probation for illegally selling federal government property on eBay.
Prosecutors said David Hartley, 48, sold items he stole from a federal facility on South Wilmot Road where prisoners recycle and refurbish medical devices and other government-owned equipment as part of a prison work program, according to documents filed in U.S. District Court in Tucson.
Hartley sold about 63 stolen items from 2011 to 2013, making a total profit of $18,853, according to an indictment in the case.
Chief Judge Raner C. Collins also ordered Hartley to perform 300 hours of community service and to pay $9,000 in restitution at a sentencing hearing Monday. In a December 2017 plea agreement, Hartley pleaded guilty to mail fraud and giving false statements to government officials, court records show. He faced up to six months in prison under the plea deal.
Hartley worked as a corrections officer for more than 17 years at the federal recycling facility, known as UNICOR, and supervised groups of prisoners who scrapped, recycled, or refurbished computers, televisions, night-vision goggles, telescopes, and other equipment, according to the October 2016 indictment. Some of the refurbished items are sold by the government.
Hartley was supposedly helping in the prisoners' rehabilitation process, Collins pointed out during the sentencing hearing.
"What kind of message do you think it gave them to see you skimming?" asked Collins. "That everyone in the world is bad."
Hartley apologized for his actions to the judge, his friends, family, and coworkers.
"It was a stupid move," Hartley told Collins. "I wish I never did it."
Prosecutors said Hartley carried out the scheme by not adding items to UNICOR inventory or by marking them as scrap and then selling them through his personal eBay account. He shipped the items using FedEx to customers around the country.
In October 2011, Hartley sold a ureteroscope, a medical device for examining the urinary tract, for a profit of $1,000, according to the indictment. The device had been shipped from the Veterans Administration Medical Center in New Mexico and was marked as scrap at UNICOR.
The ureteroscope was later sold on Hartley's eBay page and shipped to an address in New Hampshire. Investigators matched the serial number on the device to one that had arrived at UNICOR and been marked as scrap the month before.
When asked about the ureteroscope by investigators in 2016, Hartley told them he bought it in a storage unit auction. He later admitted this was false and pleaded guilty to knowingly giving a false statement to government officials and mail fraud.
Hartley was forced to resign from UNICOR, said Nathan Leonardo, his attorney. He then became a school bus driver for Vail School District for a year, but once the conviction disqualified Hartley from passing the school district's background check, he got a job at a Tucson tile company where he now works.
"He is mostly focused on being able to support and raise his sons," Leonardo said to Collins.
Collins instructed Hartley to talk to his two young sons and make sure they understand what he did and why it was wrong.
In a related case, an ex-prisoner was sentenced April 16 to three years probation for stealing equipment from the recycling facility.
Gabriel Lobato, 45, pleaded guilty to stealing two pieces of equipment from UNICOR in April 2015. Lobato was part of the prisoner-employment program while serving an eight-year sentence for distribution of marijuana and cocaine hydrochloride in Florida, according to documents filed at U.S. District Court in Tucson.
While in prison, Lobato was working under Hartley's supervision. Hartley did not direct Lobato to steal the equipment, but Hartley was aware that it was happening, Assistant U.S. Attorney Gordon Davenport told Judge James A. Soto. 
"This is a crime that somewhat comes up from official corruption," Davenport said. "Mr. Lobato was put in the place of a prisoner under temptation."
Lobato stole a Coats wheel balancer and a Coats tire changer, government property that was worth over $1,000, according to the plea agreement. Hartley was charged with stealing and selling medical equipment from the UNICOR facility.
"Property was vanishing out the back door, off the dock essentially," said Lobato's lawyer, Bradley Armstrong. "UNICOR was a normally run business that occasionally had loose control of inventory, and Mr. Hartley wanted to do things a little differently."
Unlike Harltey's case, the government was able to recover the two stolen items at Lobato's friend's house where he was storing them until he got out of prison, according to the plea agreement.
Lobato faced up to 10 years in prison, but due to his good behavior during supervised release for his previous crime, Soto sentenced Lobato to probation and ended his supervised release from the previous case which would have continued until 2021. No restitution was ordered as the government property was found. 
Since being released from prison Lobato has worked at a restaurant in Tucson, where he is now the general manager.
"While I was inside, it was a different world in there," Lobato said. "When I got out I changed my life. It was a mistake while I was in prison, but now I want to get my life started. I want another chance to prove myself."
Lobato hopes to open his own restaurant franchise and to continue caring for his family and children who live in Tucson.
Tirion Morris is a journalism student at the University of Arizona and an apprentice at the Arizona Daily Star. Contact her at starapprentice@tucson.com.